Week highlights: GEGL is getting its own compositing tool, pre-release of G'MIC 2.5.0 now available, a new development snapshot of Synfig released, new node brush prototype for Blender 2.80 available.
Most interesting yet not quite user-visible work in GIMP last week was Ell's hacking on the internals of painting tools and mask components. Some of the net effects boil down to better performance when painting, others mean overall cleaner compositing logic.
Øyvind Kolås refocused on improving the GEGL application to make it a full-fledged viewer and a compositing environment that can be enhanced with scripts in Lua (luajit is now a requirement for that). Quite a few things are now possible for live-editing with Lua, like Bezier curves: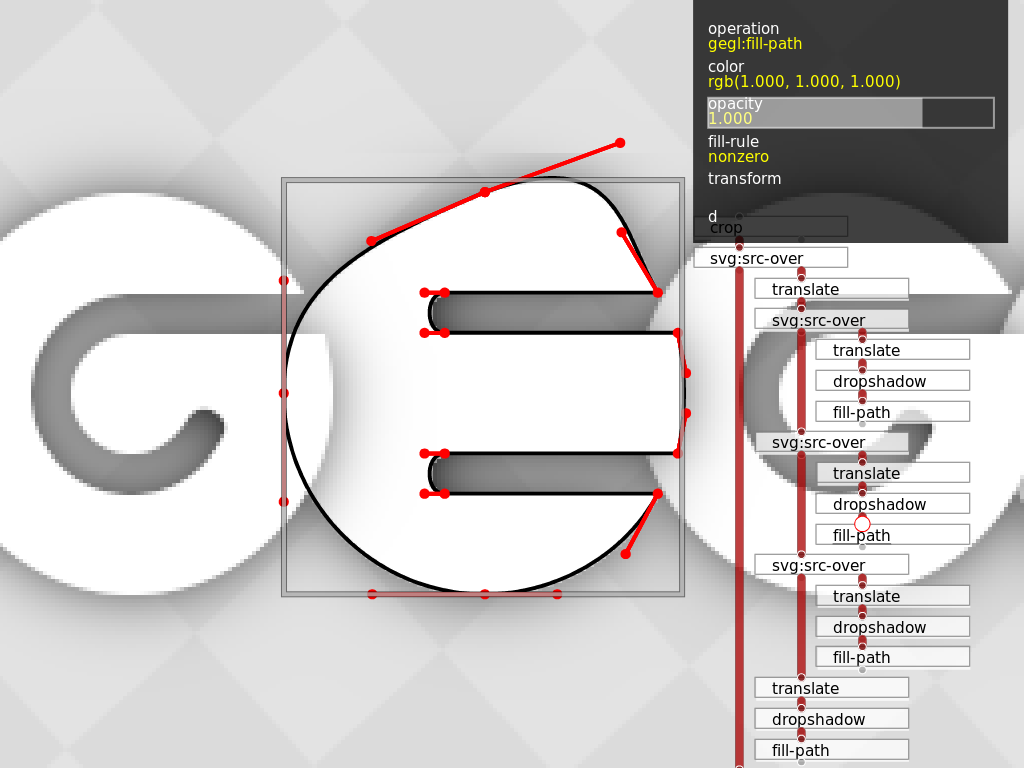 Debarshi Ray posted an article explaining how he uses GEGL mipmaps in GNOME Photos to achieve fast and smooth zooming of large images.
Brien Dieterle merged his older barrel rotation support code to MyPaint and added a fake pressure/rotation controller so that people who don't own a graphic tablet could still have advanced use for the program.
Paint expressively with just a mouse and keyboard w/ @MyPaintApp! Now you can adjust pressure and twist your brush with just a few key presses. Who needs @GTKtoolkit tablet support anyway ;-) @lgworld @Krita_Painting pic.twitter.com/3lYq91FpxD

— Brien Dieterle (@BrienDieterle) February 13, 2019
A pre-release of G'MIC 2.5.0 is now available for downloading, with some new filters such as Color Grading / Creative Pack.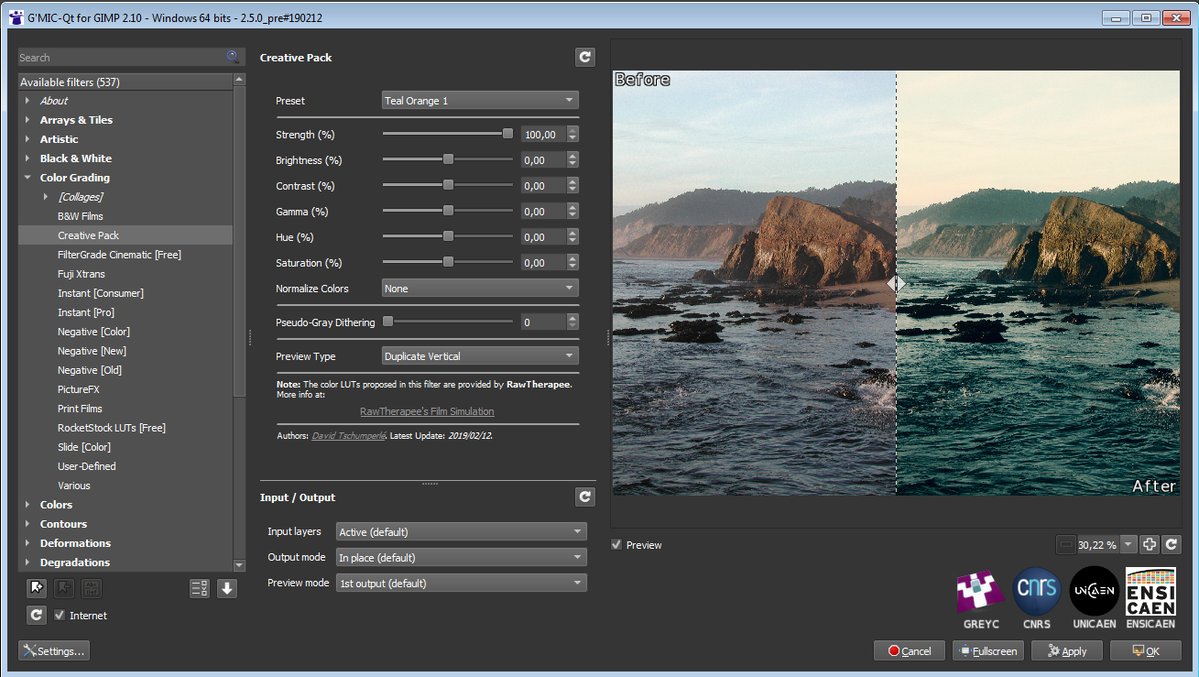 Konstantin Dmitriev et al. announced the release of Synfig 1.3.11, a new development snapshot leading up to version 1.4.0 that will be the next stable one. For this new version, the team focused on performance issues in various ways.
First of all, the render engine now uses downsampling for image layers scaled to a smaller size. Then there has been major optimization of parsing scenes with many layers, as well as optimizations for Outline Layer, Region Layer, Checkerboard Layer, SuperSample Layer. Synfig also has a playback cache and does background rendering now.
For more information on these and other improvements, see the release announcement.
Pablo Dobarro posted a teaser of node brush prototype in Blender 2.80.
This the first prototype of the Node Brush. It runs a node network to calculate the displacement on each vertex so it can produce all kinds of deformations with unlimited parameters. Based on a WIP branch by @JacquesLucke #b3d pic.twitter.com/JHe9PNGkXV

— Pablo Dobarro (@pablodp606) February 13, 2019
Martin Klekner pointed out that all shortcuts changes in Blender 2.80 are being documented here.
The Blender 2.8 Fast Carve add-on for hard surface modeling and Boolean operations has been updated to version 0.9.0.5 (see the 'fast-carve-2-8' git branch). The new features are extruded primitives and snapping of those to faces of the mesh.
A new version of the Boxcutter add-on is out, with Edit Mode live support, live blue box w/selection support, redesigned top bar, redesigned behavior panel, and more. See the release notes for more information, or watch this video.
Andrew Price did a great detailed interview with Colin Levy, "From Blender to Pixar":
Speaking of which, Pixar made a new release of Universal Scene Description. See here for the full changelog (hint: quite a few OpenColorIO changes there).
Attila Áfra announced that the Intel team updated the Open Image Denoise documentation with details on how the albedo and normal buffers should look like to maximize quality, supported pixel reconstruction filters, and more.
Dion Moult wrote a small introduction to parsing IFC 2X3 files with Python via IfcOpenShell.
Development of Olive got slightly calmer last week, with mostly fixes, small improvements, and documentation landing to the source code, as well as newly added Bosnian and Serbian translations of the user interface.
Alexandru Băluț wrote a blog post detailing recent steps to polish the project viewer in Pitivi. Meanwhile, Thibault Sanier contributed GStreamer Editing Services XML adapter to OpenTimelineIO. That's the first free video NLE for Linux to do so.
Dan Dennedy updated Shotcut to use vertical HD at 30fps and 60fps.
Flowblade got several new filters added by Janne Liljeblad: Vignette Advanced, File Luma to Alpha, Normalize (audio),
There's not a single sign of Andrew Belt getting tired of hacking on upcoming VCV Rack 1.0. Most recently, he added polyphonic and MPE support to MIDI-CV, and implemented a MIDI map to map MIDI CC parameters directly to knobs, switches, and sliders in Rack.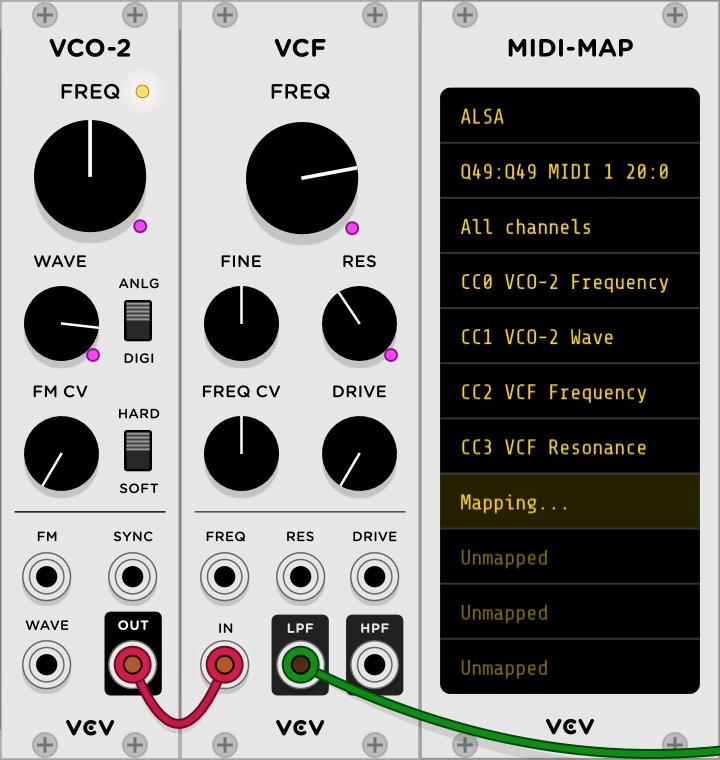 Another new feature is available in the right-click menu: easily accessible info about the plugin, including links to its website, manual, source code, etc. (clicking will open those in a web browser).
New Inkscape timelapse from grafikwork: Stone Axe.
And a Krita painting timelapse from the same author:
Non-photorealistic tree with Krita and Blender, by Mandala Motion:
A tutorial on creating realistic grass with Blender 2.8 in 15 minutes, by CG Geek:
Also, check out this behind-the-scenes post at BlenderNation about a Corvette C7 Stingray render made with Blender.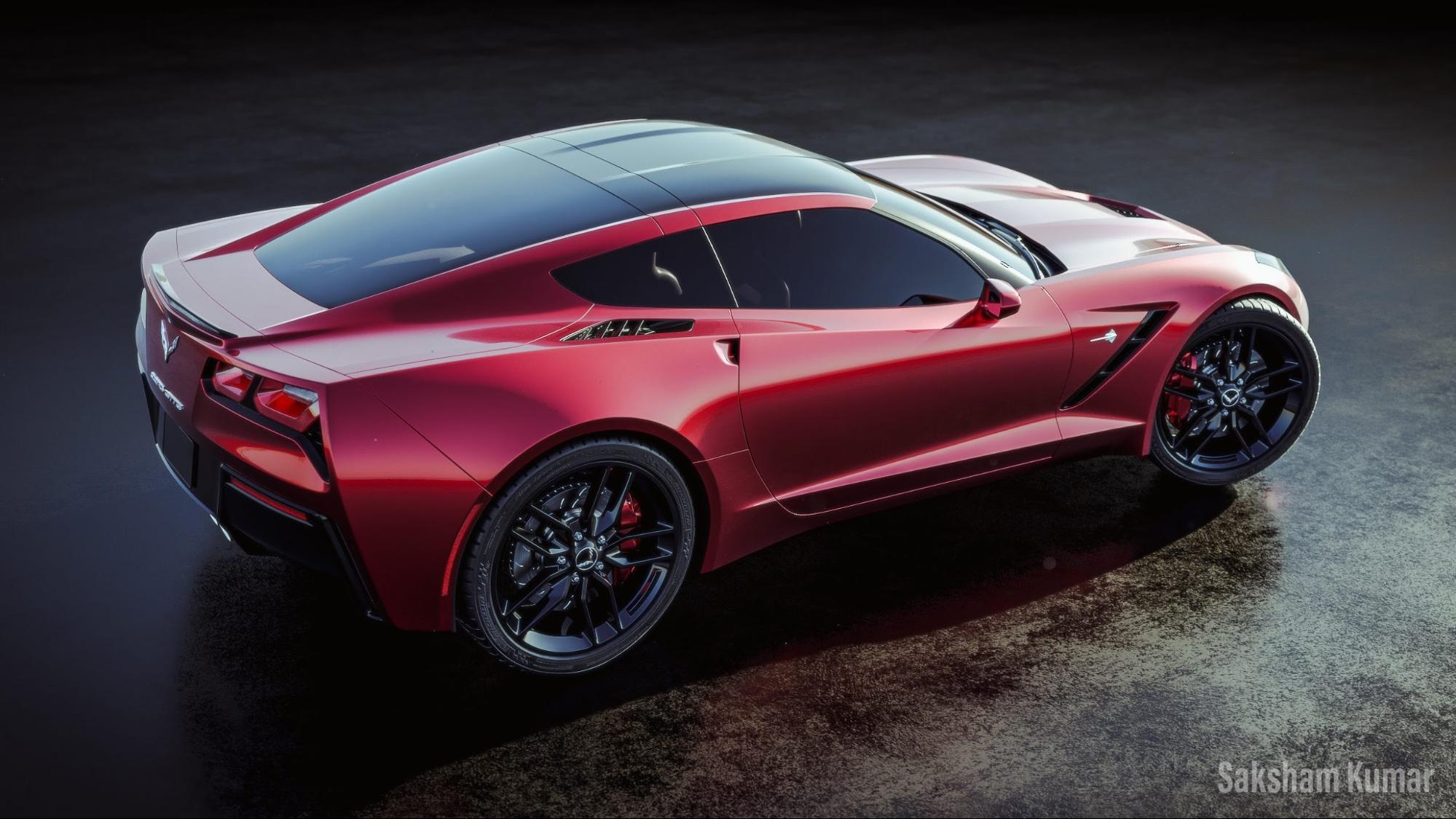 K.L. Turner aka "Eclectixx" reposted his old art made with GIMP, a program he uses for digital painting to this day.
Fed up with the stigma that you must pay for expensive subscription-based software to get professional results. I made this image using an old version of GIMP, 7 years ago!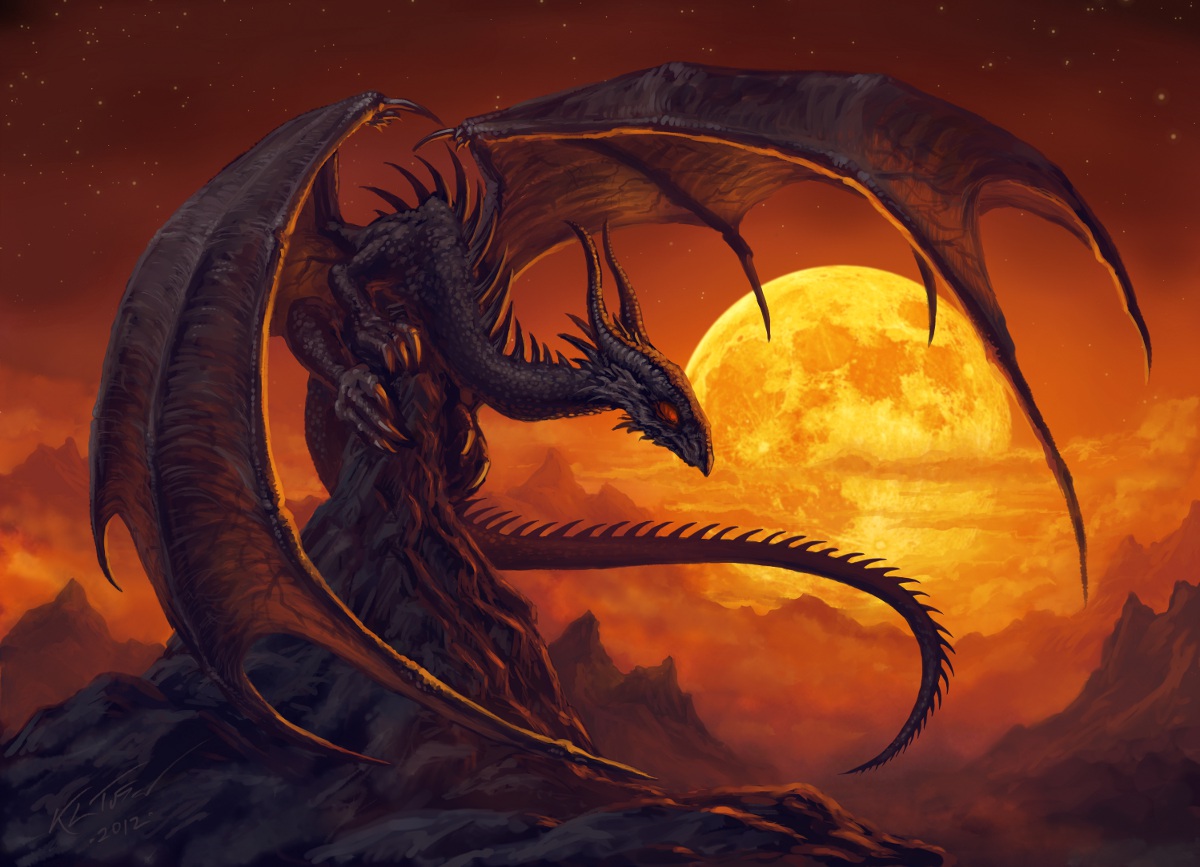 Mohamed Chahin too reposted his older lowpoly art made with Blender.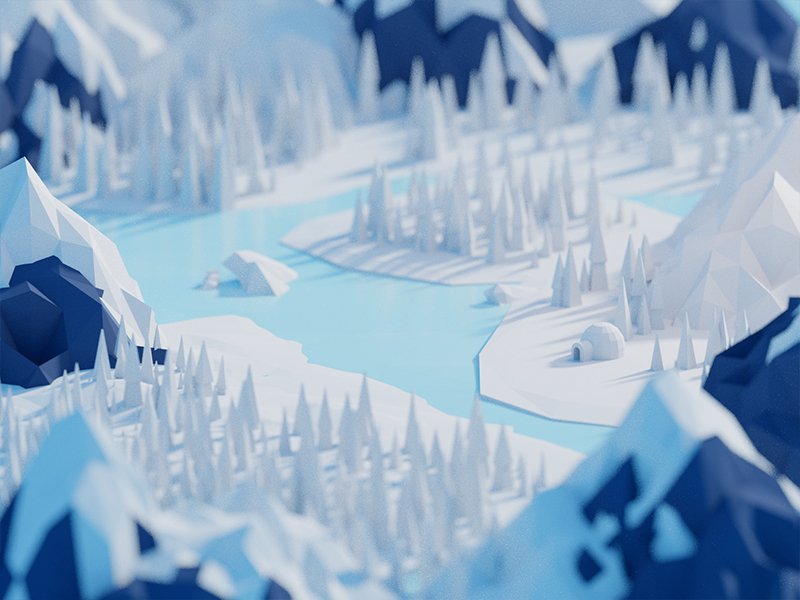 Paweł Pęcherzewski did this render of Antelope canyon (Arizona) as part of an eroded sandstone material study. See this BlenderArtists thread for discussion.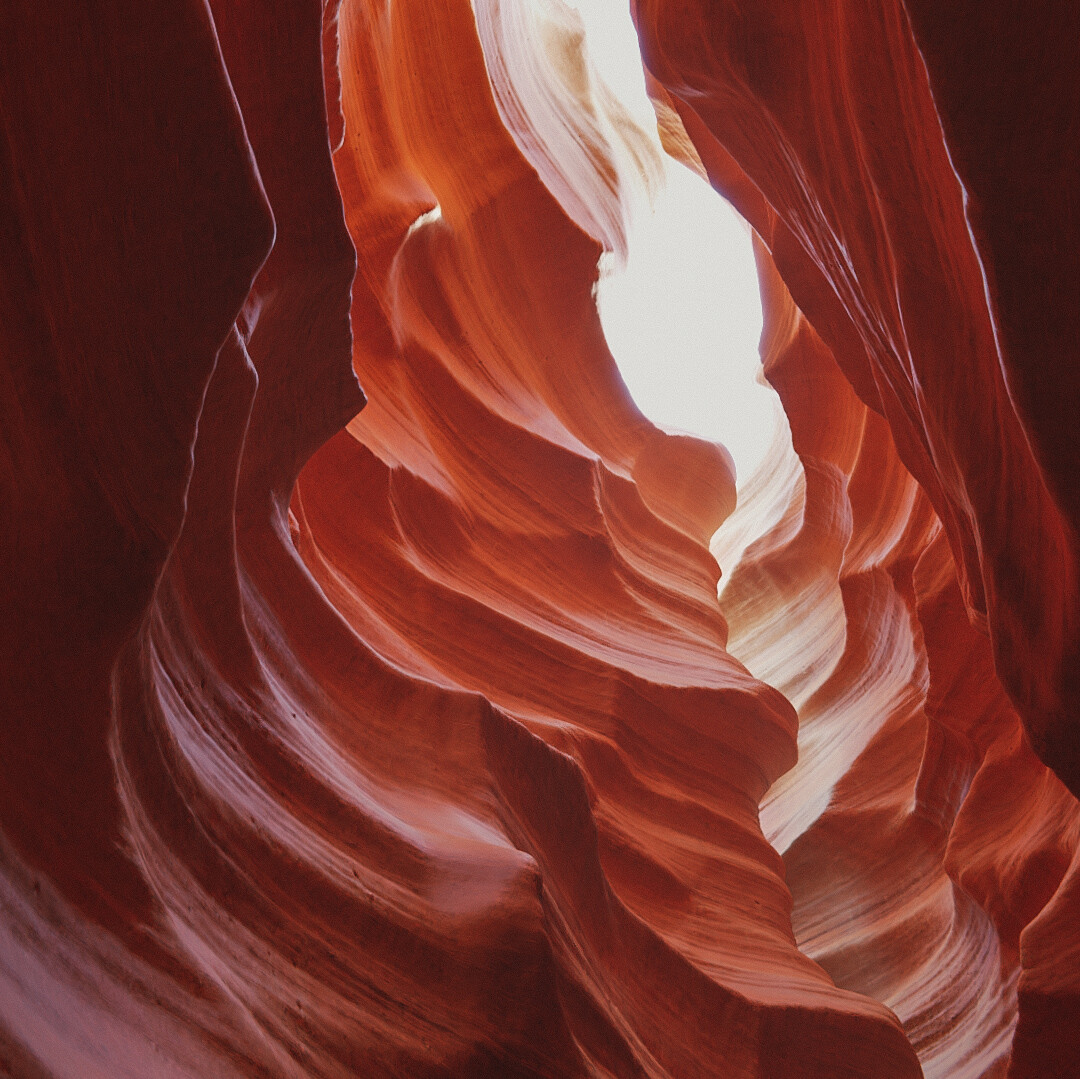 Omri Cohen released an ambient album "Cosmic Foundry" composed and produced entirely in VCV Rack.
Luca Rood came up with General Asset License for distribution of digital assets meant for use in larger works. He mostly had 3D assets in mind when drafting the license text.
Despite all the existing free/open licenses around, I've always felt that there is a gap when it comes to assets. The @creativecommons licenses do a great job for final artworks, but can be less attractive for assets. This is my attempt at filling the gap.
See generalassetlicense.org for more information.