Highlights: darktable 3.0.0 release and beta release of MyPaint 2.0, major updates of Kdenlive and FlowBlade, OpenToonz is approaching v1.4, Blender entered bug tracker curfew, quite a lot of excitement in the BIM department.
The past few pre-holiday weeks have been slow for both GIMP and Krita projects (part of the GIMP team is meeting at the 36th Chaos Communication Congress in Leipzig as you read this though).
Not so much for the MyPaint team that announced the first MyPaint 2.0 beta release. Major changes since the previous alpha release:
Compatibility preferences now available to prevent your older projects from looking incorrectly
Improved categorization of brush settings (e.g. the Experimental group is gone)
Faster painting with new symmetry modes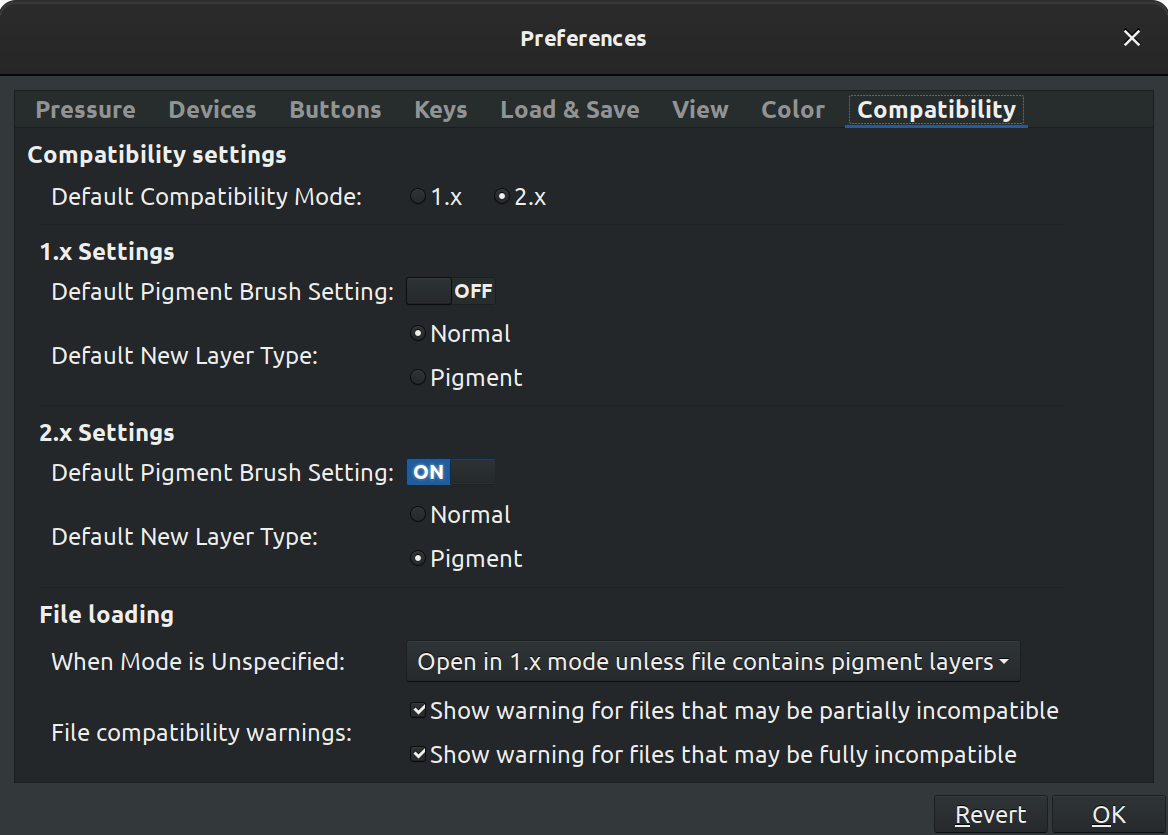 One fun conversation that's been going on for a while now is the relicensing of FontForge from GPLV3+ back to BSD, the way the original creator of the project, George Williams, chose it to be. To sum it up, the sentiment seems to be that the decision to relicense to GPLv3+ was done poorly, and people who participated in this have mostly not been around since.
Apparently the effort towards relicensing to BSD has been under way for a while now. It does meet some objections though, and some people on Twitter fear that once it's completed, Adam Twardoch would grab all he can into Fontlab (as if he didn't have a chance between 2000 and 2012).
A far more interesting topic that gets raised in the thread is about the governance of the project. How much power does a maintainer really have when he/she is not the original creator of the project too?
The traditional Xmass-ish update of darktable is a huge one. Version 3.0 delivers both UI and core changes, all to provide a better workflow for the prosumer and pro market. Some of the highlights of this release:
Far more customizable UIs with CSS-driven themes
New 'culling view' mode improves the workflow for choosing what picture to reject
New timeline options brings darktable further into the photo management domain by allowing to browse
Performance boost thanks to some operations now having implementations using both SSE, SSE2, AVX, AVX2, and AVX512 instructions. The program will pick the right one on the fly depending on the CPU your computer has.
New operations: rgb curves, rgb levels, filmic RGB, tone equalizer
Redesigned History docker
Second image preview window for dual display setups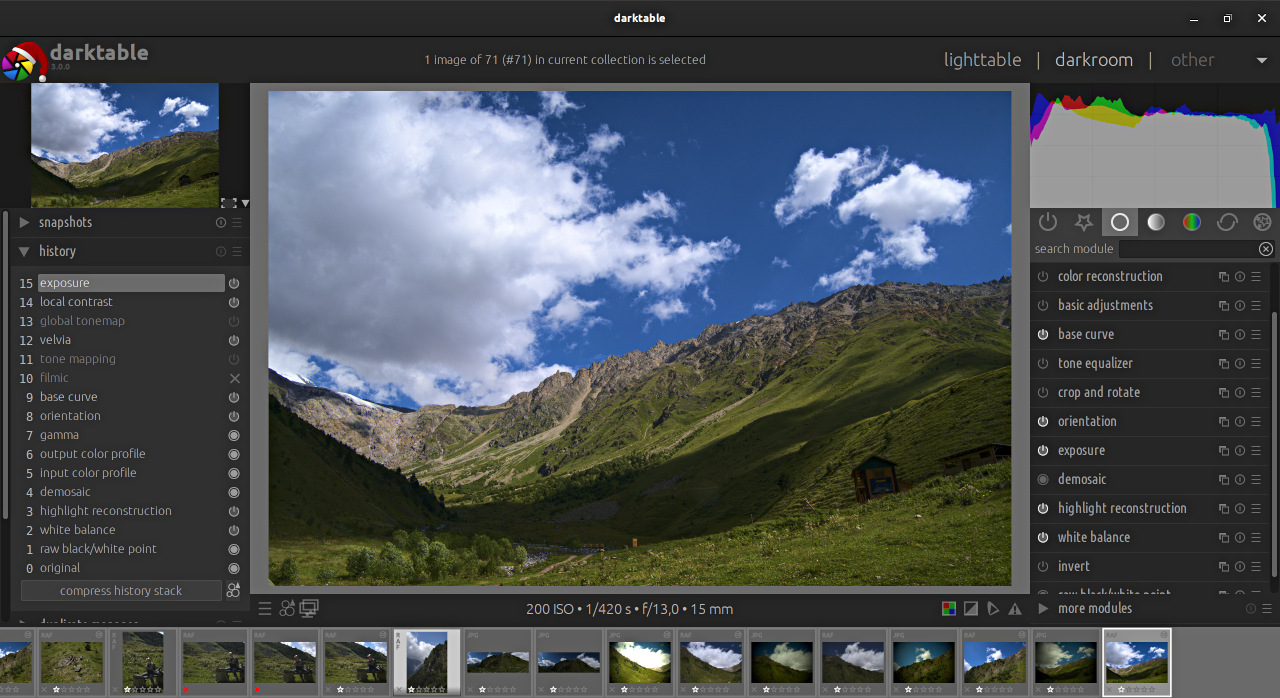 For more info and screenshots, see the blog post.
Maurycy Liebner is now dealing with some extra attention to enve, his 2D animation application that I talked about earlier this week. Some of the changes coming in response to feedback from users are:
Transform actions (rotation, scaling, moving) are now much more discoverable
New 'disable/enable paint onion' button
New 'create node' button.
New 'play from the beginning' button
Top toolbar buttons now context-aware.
Spacebar now toggles playback/pause (it's the little things…)
OpenToonz has some interesting things brewing for the next release. One major change is the coming support for stop-motion animation, for which the team decided to use the proprietary Canon SDK. The GPhoto option didn't work for them, here is what Jeremy Bullock told me:
libgphoto2 is a pain to make work with Windows. Having to use winusb drivers can break other software — I've done it. I have looked extensively for a solution that uses open source solutions but nothing is as seamless as using the Canon SDK.
Some of the other recent changes are a vector guided drawing auto-inbetween option and refactoring of the Preferences dialog source code.
According to the roadmap, the team is targeting early January 2020 for a release candidate and late January 2020 for the final v1.4 release.
Blender entered issue tracker curfew, which means the team now has stricter rules to define what constitutes a bug and how patches are dealt with. With the 2.80 release, the bug tracker exploded (similar thing casually happens to other big projects like GIMP and Krita when they hit a major milestone). Making things manageable is really, really important. It's great that the Blender team came up with a reasonable plan.
Moreover, you don't wanna miss the report by Clément Foucault that covers his recent work on adding a simple lighting system to Grease Pencil.
And then again, Pablo always has good stuff to share:
The new vertex colors in sculpt mode now have alpha and eraser tools. You can sculpt and paint on semitransparent objects, with rendering support in Workbench and EEVEE. #b3d pic.twitter.com/P5pHhSKGb4

— Pablo Dobarro (@pablodp606) December 29, 2019
So does Jeremy when it comes to Dust3D:
Remesh feature preview of #Dust3D, powered by #QuadriFlow. All the annoying trivial triangles turned to beautiful quads. pic.twitter.com/lvJDDhn8Pt

— Jeremy HU (@jeremyhu2016) December 29, 2019
QCAD 3.24 is out featuring the use of multiple CPU cores for rendering, better support for non-uniform scaling, and, particularly of interest to Linux users, Wayland support. For more info, see the changelog.
Yorik van Havre posted an overview of things he worked on in FreeCAD the past few months. Most exciting changes are:
First draft of a FreeCAD exporter for Blender
Better default camera altitude (optional)
Better IfcOpenShell detection
BCF viewer now available to view and create annotations for issues in IFC files, this is intended for collaborative work on architecture projects.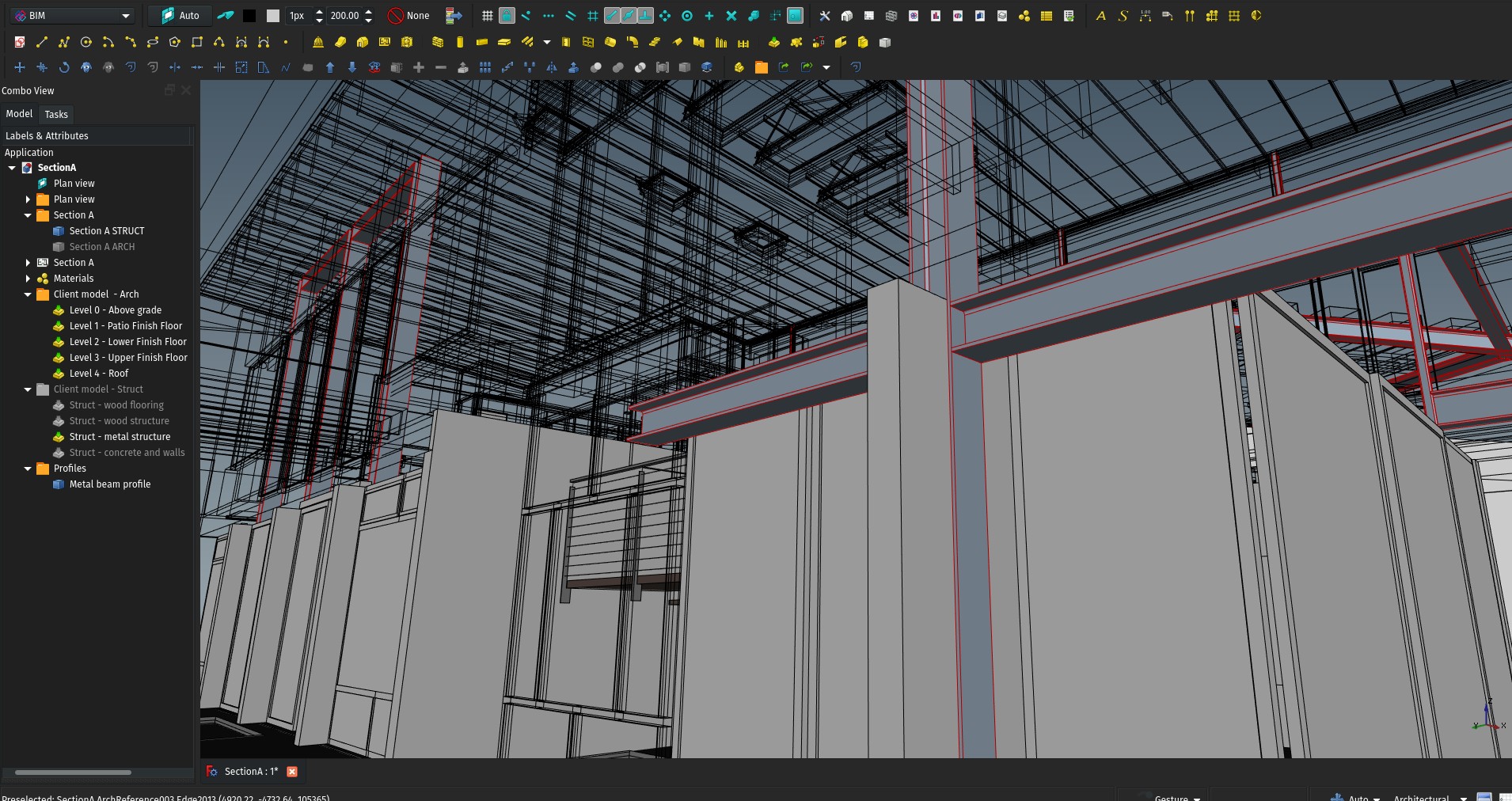 There's also a new video where Yorik demonstrates applications that are part of his BIM workflow: FreeCAD, Blender, QCAD, Gimp, Inkscape, IFC++, QGIS, SweetHome3D, LibreOffice.
One project I should have mentioned before is BlenderBIM that turns Blender into architectural design application with BIM workflow support based on IFC4. The most recent update has some nice new features like the per-object color support, but most importantly, an IFC clash detection utility (BCF output planned).
Janne Liljeblad released Flowblade 2.4. Highlights:
Exporting to Ardour project files
New Standard Auto Follow compositing mode
Various compositor changes to improve image quality
New transform filters, Position Scale (has a GUI editor) and Rotate and Shear
Complete port to Python 3
For a more complete list of changes, please see release notes.
Kdenlive 19.12 is out. Most important changes:
Newly added audio mixer with with mute, solo and record functions.
Better performance.
Master effects for video and audio
Numeric input now available in Lift/Gamma/Gain
See here for more details.
Denis Roio announced the first release of frei0r effects in the last 2 years. It's coming with 3 new filters (normaliz0r, elastic_scale, premultiply) and major cleanup. Among new filters, elastic_scale is probably the most interesting one. It basically allows you to separate a frame into sections, and then scale sections in linear or non-linear fashion separately.
After a warm and funny conversation on IRC about the humble beginnings of the Ardour project, Paul Davis ended up writing an entire post about project's history. Totally recommended!
Rui Nuno Capela made the Xmas releases of all the programs he maintains: QjackCtl, Qsynth, Qsampler, QXGEdit, QmidiNet, the Vee One Suite, and Qtractor. Some of the programs got better HiDPI support, others got a UI color scheme editor, and for Qtractor, basic key signature has been added to tempo, time -signature and location markers map.
If you aren't a big fan of the original setBfree virtual organ 3D UI, you might like setbfree-controller.lv2 written by Valentin Valls for MOD units.
Motion comics made with Grease Pencil in Blender, by Maisam Hosaini:
One of the latest works by Evelyne Schulz, made with GIMP: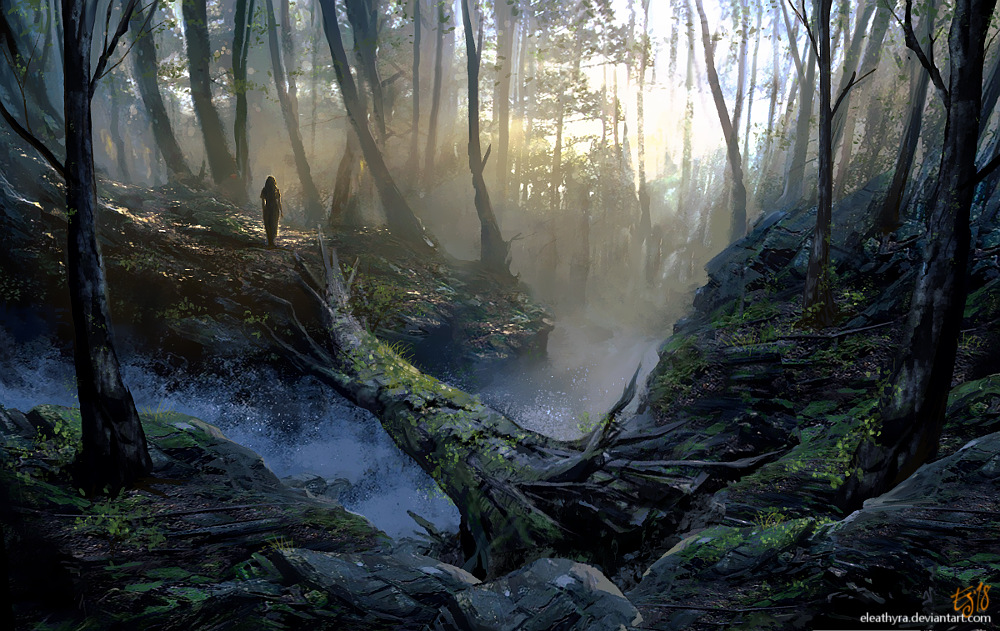 It's very nearly impossible to get tired of Blender renders by Mohamed Chahin: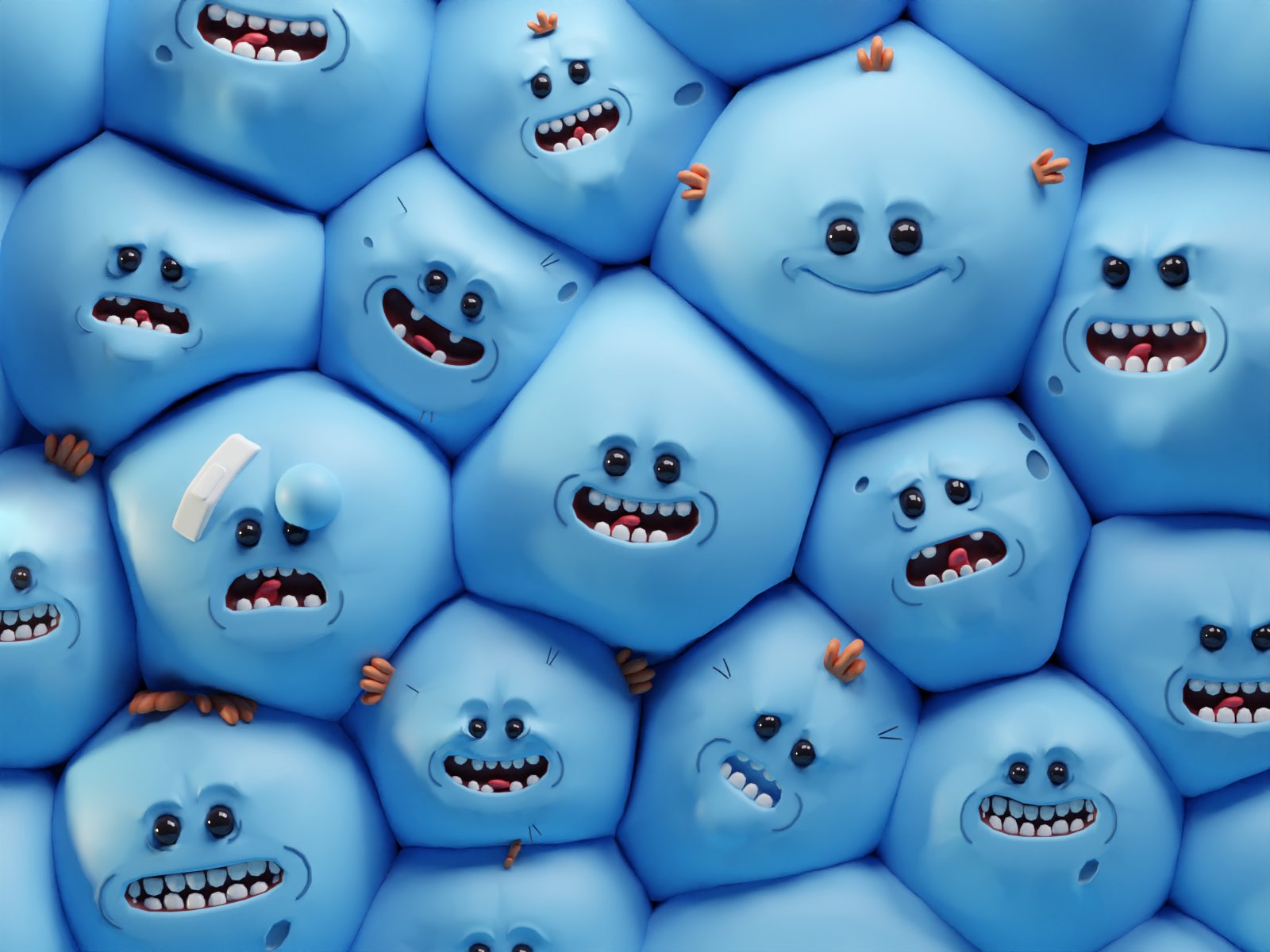 There are quite a few posts in the pipeline, including another one in the "Introducing X application" series (and it's a big one). However, content-wise, my topmost priority right now is the annual 2019 report for GIMP/GEGL projects. LGW will return some time in January 2020. Happy holidays!