Highlights: NVidia publishes PhysX SDK physics engine as an open source project, GEGL starts converting RGB to CMYK, LibreDWG gets a new release, new versions of Qtractor, QSampler, QSynth, and MuseScore are out.
The GIMP team continues adding improvements and working on performance (both on GIMP's and GEGL's side). Michael Natterer added the possibility to disable the embedding of color profiles when exporting to PNG, JPEG, TIFF, and PSD. The relevant exporting options dialogs have a checkbox for that now, enabled by default.
He also cleaned up and merged the patch by Richard McLean, that adds a preference for the default exporting file format. If you only ever export to JPEG and you don't like changing PNG to JPG in every new GIMP session, this option is for you.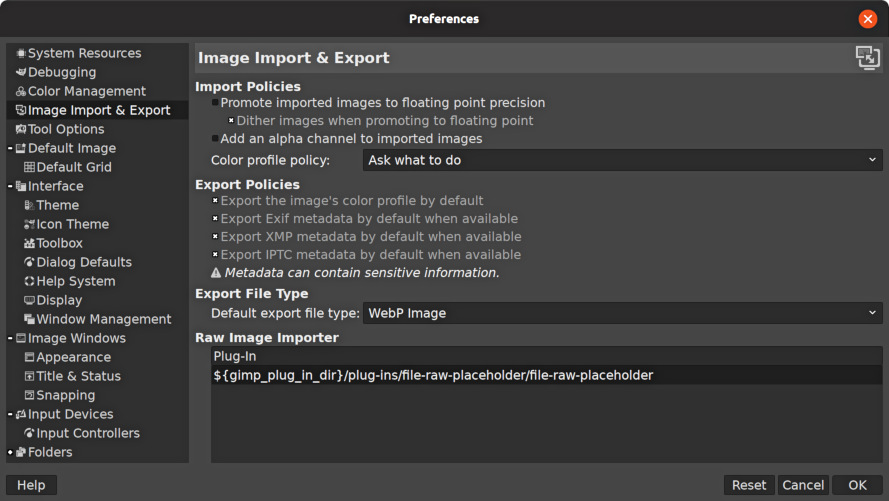 Jehan Pagès reorganized the smart colorization code in a way that would make it possible to use the bounded area detection elsewhere, e.g. in the Fuzzy Select tool.
And thanks to Øyvind Kolås, GEGL can now be used as a simple RGB-to-CMYK converter, provided you have a target ICC profile. See this git commit for an example.
David Tschumperlé et al. released G'MIC 2.4.2 with the new Stylize filter that's been getting so much attention lately.
The Krita team updated the code ot use newer version of OCIO (1.1.0, see the changelog here).
Dmitry Kazakov keeps working on proper HDR support in Krita, the dedicated branch now features an experimental way to activate the HDR mode, which only works on Windows for now. Before creating a new document, you need to choose the Direct3D renderer via Angle (Microsoft's API to translate OpenGL ES into DirectX 11), set the display profile to 'sRGB-srgbtrc'. then disable OCIO. Meanwhile, Boudewijn Rempt continues working on centralized resources management.
The Inkscape team was mostly busy with refactoring, but Jabier Arraiza added an X-Ray mode. Essentially, you can look through full-color illustration at the wireframe "beneath", as demonstrated in this short demo we shot for you.
NVidia Corp. announced that their PhysX SDK physics engine is now released as an open source project (BSD clause 3 license). The source code is already available on GitHub.
They also listed changes in the upcoming v4.0 on December 20. The new version is coming with better overall stability, increased scalability, and the Temporal Gauss-Seidel Solver (TGS), which makes machinery, characters, and anything else that is jointed or articulated much more robust.
Pablo Vazquez posted a new weekly Blender update, this time covering recent changes with studio lights in 2.80 and other tweaks.
Grant Wilk finally released D-NOISE, a denoiser for Blender, powered by NVIDIA's OptiX AI-accelerated denoiser.
Julius Harling is teasing people with upcoming Graswald update featuring Blender 2.80 and Eevee support.
1, 2, 3 - EEVEE:

Wind animation already coming to #Graswald with v1.15 this year! pic.twitter.com/YdzI6G3Rbt

— Julius Harling (@julius_harling) December 9, 2018
Finally, there is an update of sorts about the situation with Natron. Omar Brown, who maintains project's Facebook group, had a conversation with Frederic Devernay who agreed to agreed to provide some mentorship for new developers willing to take over the project.
LibrePCB teamed up with Aisler, which means now you can upload and review LibrePCB projects directly on their website and order PCBs and stencils online.
Reini Urban released LibreDWG 0.7. There are no fancy new stuff, the release mostly features API changes and bugfixes, including fixes for memory leaks contributed by DenisPryt. For the full list of changes, see the release announcement.
November update by Apertus is up. Developers of Axiom, a modular open source digital camera for film-makers, report that the initial development of the AXIOM WebRemote app is almost done, AXIOM PhotonSDI plugin module's printed circuit boards have been received from OSHPark and part-populated, and the team continues prototyping the remote control device. They also built a remotely accessed dark box for Magic Lantern developers.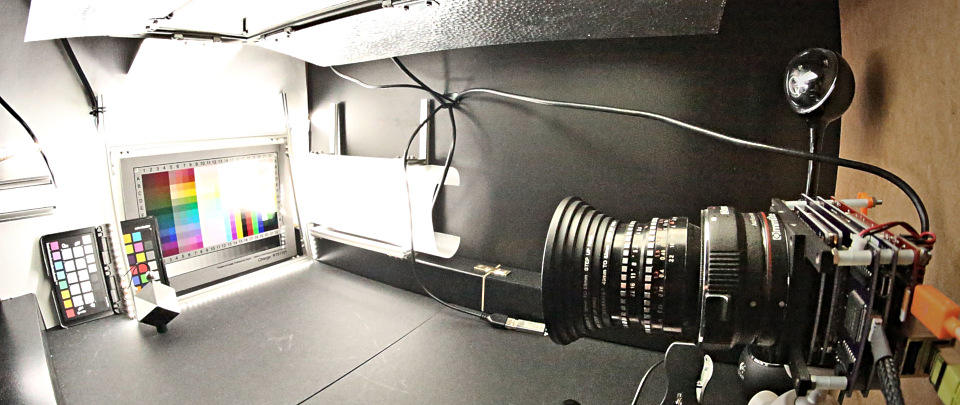 For details, please read the full report on project's website.
MuseScore developers announced a new v3.0 beta release of the famous free/libre score editor. They fixed over 100 issues since the first beta release and improved the importing of v2.3.2 scores.
MuseScore 3.0 will be shipping with an impressive amount of changes, including:
Better automatic placement of elements, avoiding collisions
Text styles and more control over text properties
Temporary staves that appears on certain systems only
New Implode tool to merges notes in different voices into chords (works diffrently depending on single/multiple staves selection)
Easy splitting and joining of measures
Score comparison tool
Rui Nuno Capela released Qtractor 0.9.3. The new version of the audio/MIDI sequencer comes with minor improvements such as wider range for time-stretching and pitch-shifting, auto-backward command skipping the end-od-session marker etc.
Rui also released minor updates of QSampler (LinuxSampler front-end) and QSynth (FluidSynth front-end). Both feature minor tweaks and removal of Qt4 support.
As for Ardour, it's now entirely possible that the team will drop the step sequencer from Ardour 6 (it's being developed in a separate branch anyway).
It's been over a year since v5.12, some known bugs have only been fixed in the master branch (that will become Ardour 6), and while the updated project file format is more or less settled (no guarantee on that though), more internal changes need to be completed. So developers might have to refocus on that and resume working on groove features once A6 is out of the door. This is all yet to be decided upon.
Andrew Price started a new video series on Blender 2.80, beginning with UI changes. Further chapters (so far) cover the viewport and realtime rendering with Eevee.
Texture Haven posted a 50 minutes long workshop on creating a cave design in Blender 2.80.
Mohamed Shahin posted a behind-the-scene article at BlenderNation on his Northern Lights render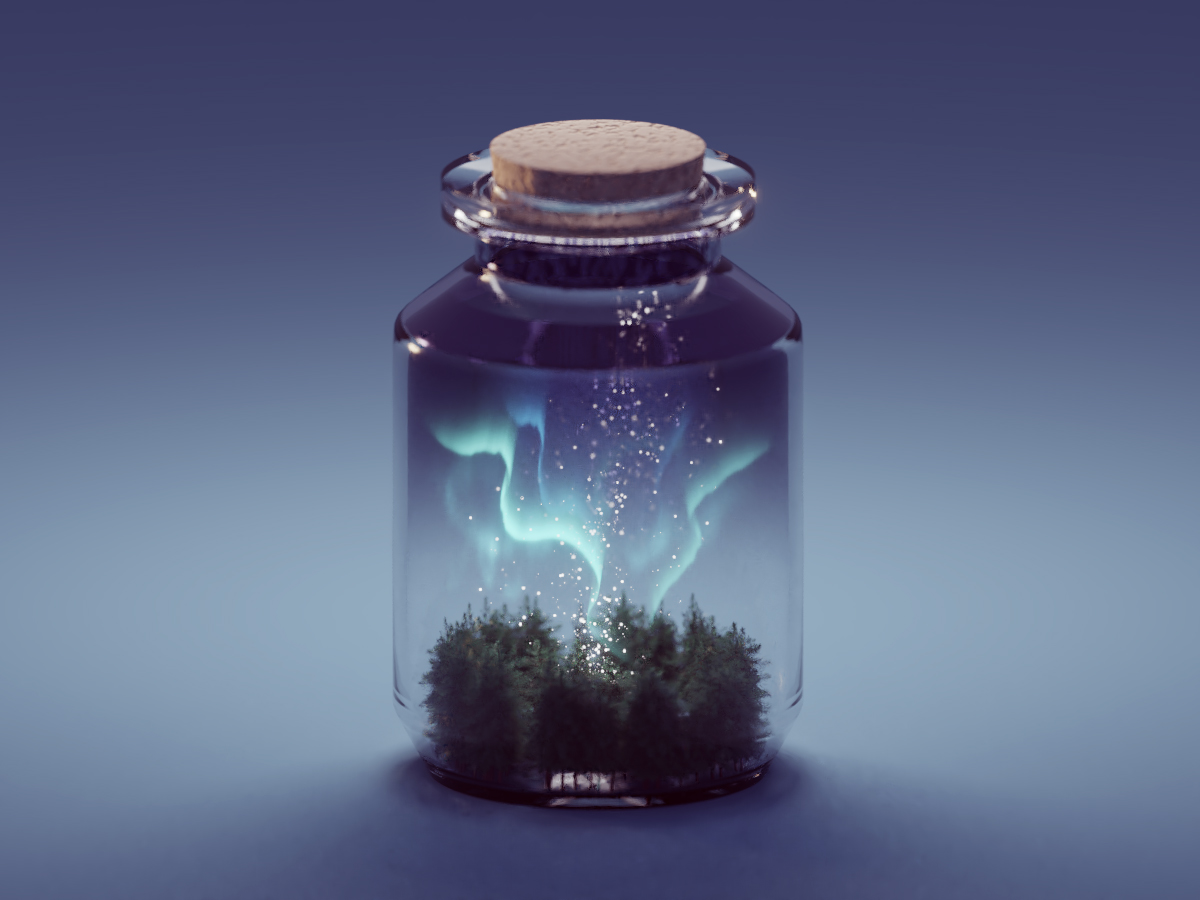 If you are interested in archiviz, here is a new each loft modeling timelapse from Victor Duarte Ruiz.
The next episode of "Let's Animate" series by Ed Tadeo features Krita again.
Another Krita timelapse, 'Quiet street', comes from grafikwork.
Nick Saporito posted a tutorial on using Inkscape to create a pattern for, arguably, the most feared winter holiday gift ever — a sweater.
New silent (well, with music) tutorial from MyGimpTutorialChannel covers the topic of creating a double exposure effect with GIMP.
Skinnyhouse posted on Gimplearn.net about the making of a stained glass panel designed with GIMP.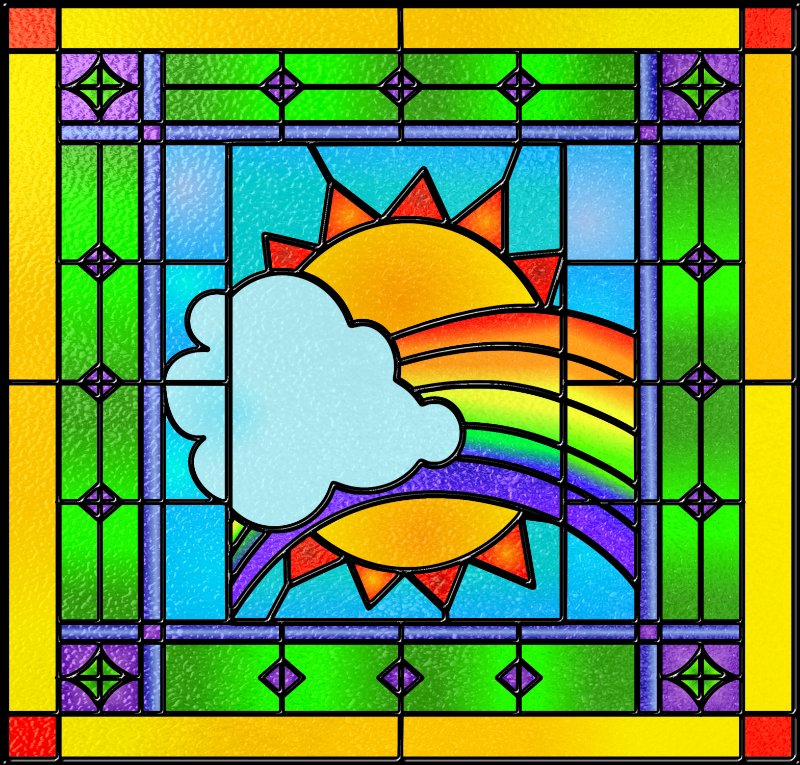 Atypique Studio published a trailer of the game 'Noara', rendered with Eevee. For more details on the trailer and the project itself, see the post at Blendernation.
Sylvia Ritter painted a new tarot card with Krita.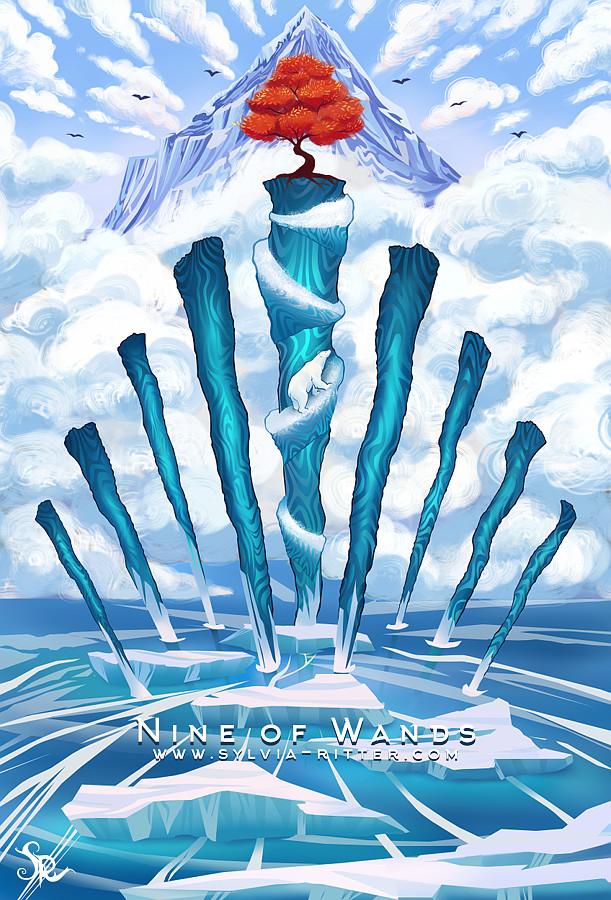 Iszczygiel shared his showcase of using FreeCAD of modeling and then building a two-cylinder internal combustion engine.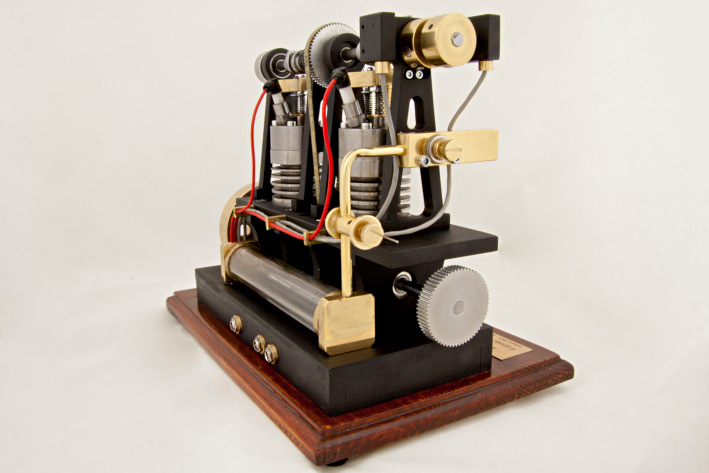 Optical illusions are as fun as ever.
Stop moving ! You're just a jpg, for X's sake ! pic.twitter.com/HtZoWV8o9p

— Nikos Priniotakis (@nikos_prinio) December 8, 2018