Week highlights: new major releases of Blender, Font Manager, DrumGizmo, amSynth, new features in Krita, Olive, new node-based image editor called Cascade.
A lot of work on GIMP last week was plumbing but it was the important kind of plumbing. File plugins now begin to use new program-wide API for saving metadata instead of using their own code that has variations and inconsistencies among themselves.
Krita got a new gradient editor: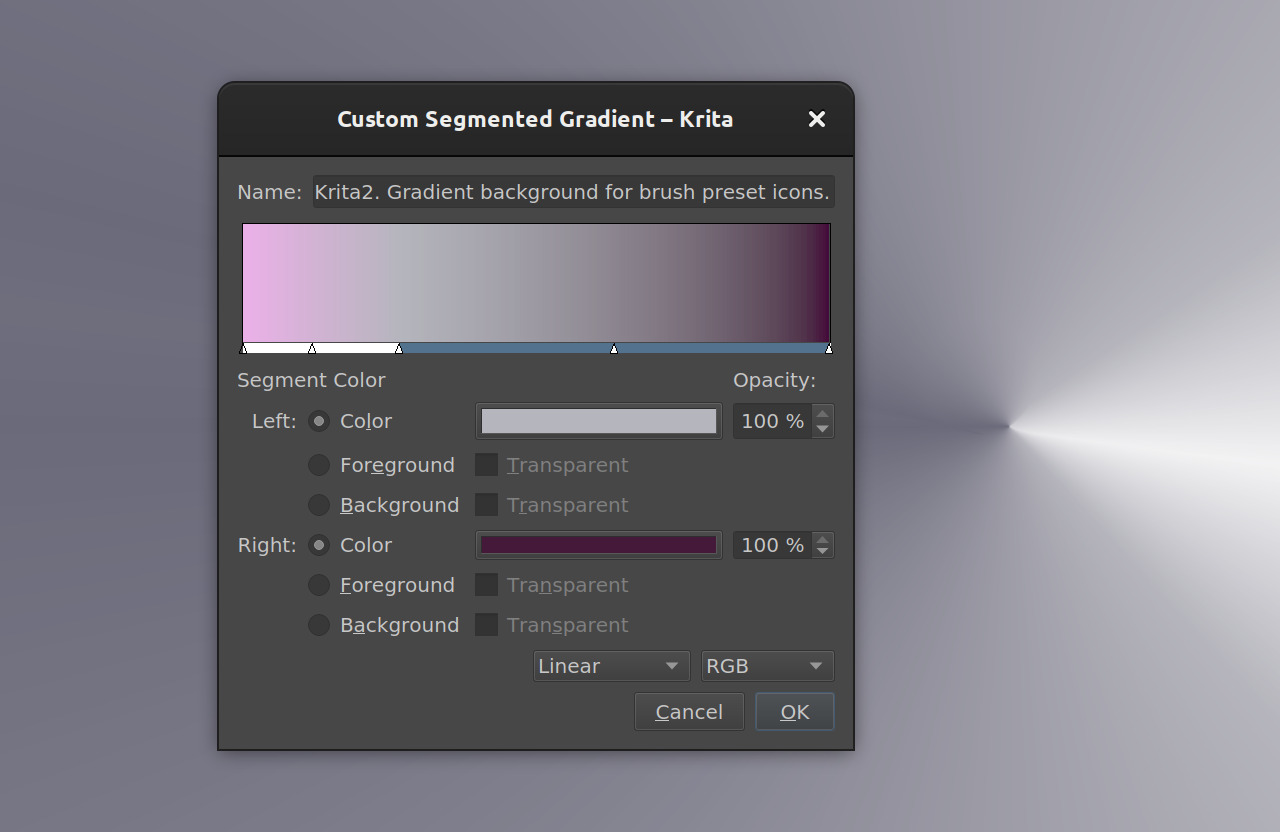 The Mesh mode of the Transform tool now has spinboxes to set rows and columns, and a checkbox to show/hide control points. Also, the Similar Color Selection tool can now work on either all layer or all layers with labels, not just the current layer.
There's a new node-based image editor called Cascade around. It's all GPU-side processing based on Vulkan (save for G'MIC in git), 32-bit float per channel precision, Qt-based user interface etc. The latest alpha release only has a Windows binary. It's theoretically possible to build on Linux but I've had no luck with either the release or the latest code in the git repo. Do check it out though. And there's a Pixls thread to talk to the main developer to.
Font Manager 0.8.0 is out with Google Fonts integration, saving comparison sets, Unicode 13.0 support, and more improvements.
Been a while since I looked at RawTherapee. Quite a few improvements merged to the main development branch recently, including a vectorscope and a waveform histogram.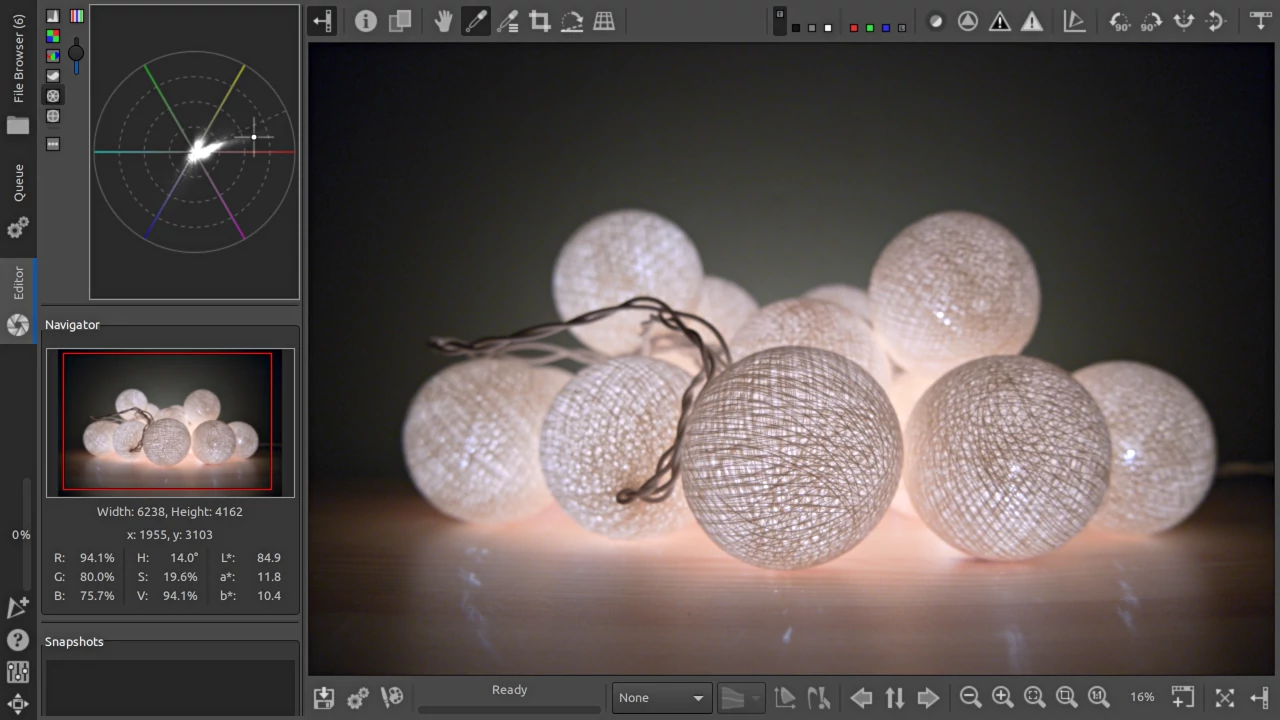 Blender 2.91 is out. Some of the highlights:
a metric ton of sculpting improvements including simulation of cloth crinkles etc.;
custom bevel profiles for curve and text objects;
a new modifier to convert volume to mesh, which is great for stylized fluids, and a convertor of meshes to volume;
Potrace built into Grease Pencil for fast bitmap tracing, and more Grease Pencil goodness;
property search field, great for beginners and, generally, users who hate scrolling around for one checkbox;
complex simulation of rigid bodies collision;
color tags support in the outliner for better organization.
For more information, see release notes and this video:
Jeremy Hu keeps doing amazing work with Dust3D:
Introduce a new file format: .ds3obj

Compare to .glb/.fbx, the new .ds3obj file contains not only the result mesh, rig, motions, and textures, but also includes the node, edge and other original infos from the document.https://t.co/69qJoja1Ud#Dust3D pic.twitter.com/rSTT44aGII

— Jeremy HU (@jeremyhu2016) November 22, 2020
Godot 2D Navmesh Generator Alpha is RELEASED! It (hopefully) allows easy and quick creation navmeshes for your 2D games. Check it out https://t.co/ZSxBjtLl1d and let me know about issues (I expect there are lots). #GodotEngine #gamedev #indiedev #screenshotsaturday pic.twitter.com/YoJJ3hqjeU

— Sam Bigos (@Calneon) November 29, 2020
The Open Compute Project announced CADCloud which is essentially a CAD/EDA files server and a workbench for FreeCAD 0.19+ to access files on that storage.
Dion Moult added a blog to the OSArch website to cover the topic of using free/libre software for architects.
The schematic editor in LibrePCB now supports standalone text items (you can add, modify, and remove them).
Quite a few bug fixes and improvements landed to Olive, but also some features:
transparency support added to transitions
beginnings of a new record tool (Olive had one in 0.1.x)
undo/redo now available in the text editor
better UI feedback when cancelling a task
better rubberband selection responsiveness.
Kdenlive got some fixes for subtitles.
There's an OpenTimelineIO exporting add-on for Blender VSE by tin2tin available now.
DrumGizmo 0.9.19 is out. Here are some of the changes:
Default midimaps now read from drumkit file.
Sample selection default values improved.
New powermap feature.
Plugin UI can now be translated into various languages (gettext-based).
Per-instrument voice limit now available.
Hermann Meyer released the first public version of Fluida.lv2, a sampler based on FluidSynth. Grab the source code tarball here.
Nick Dowell released a new version of amSynth. It's been a while since I last looked at it, here's a quick overview of recent changes:
Mouse wheel support for controls
UI upscaling for background and controls on HiDPI displays
Presets are now available to be loaded in VST hosts using the generic GUI
Improved HiDPI autodetection and added --force-device-scale-factor command line option
Marta Gvozdinskaya, an Inkscape tutorial on creating a fabric layout for better pattern placement and making the most of the fabric:
Another Inkscape tutorial, from Ahmad Arzaha
Krita tutorial by Pallab, good luck looking another egg in the face now! :)
Totally missed this new series by Ngan Pham, made with Krita: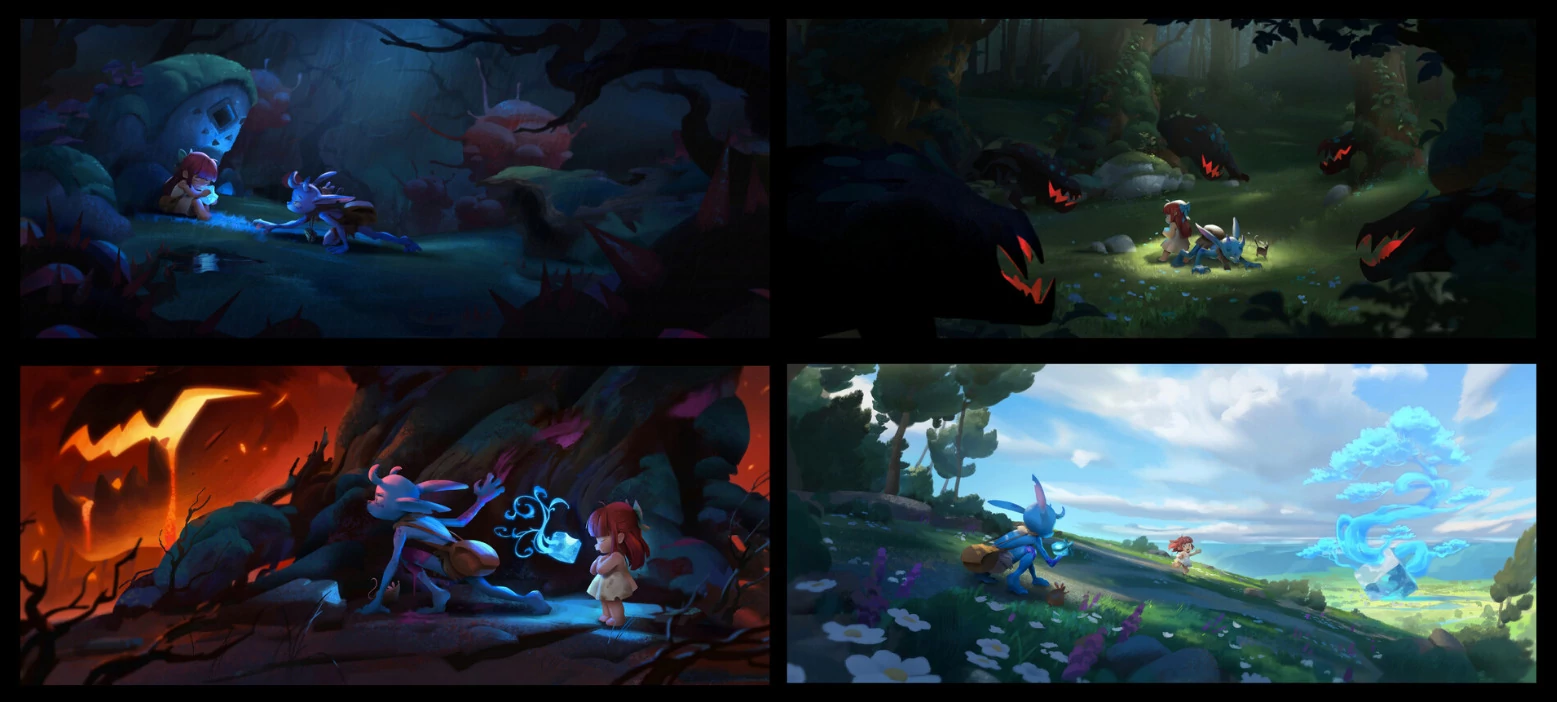 Emilis Baltrusaitis put Google Maps and Blender (as well as some proprietary tools) to an interesting use, see comments in the post for how-to details: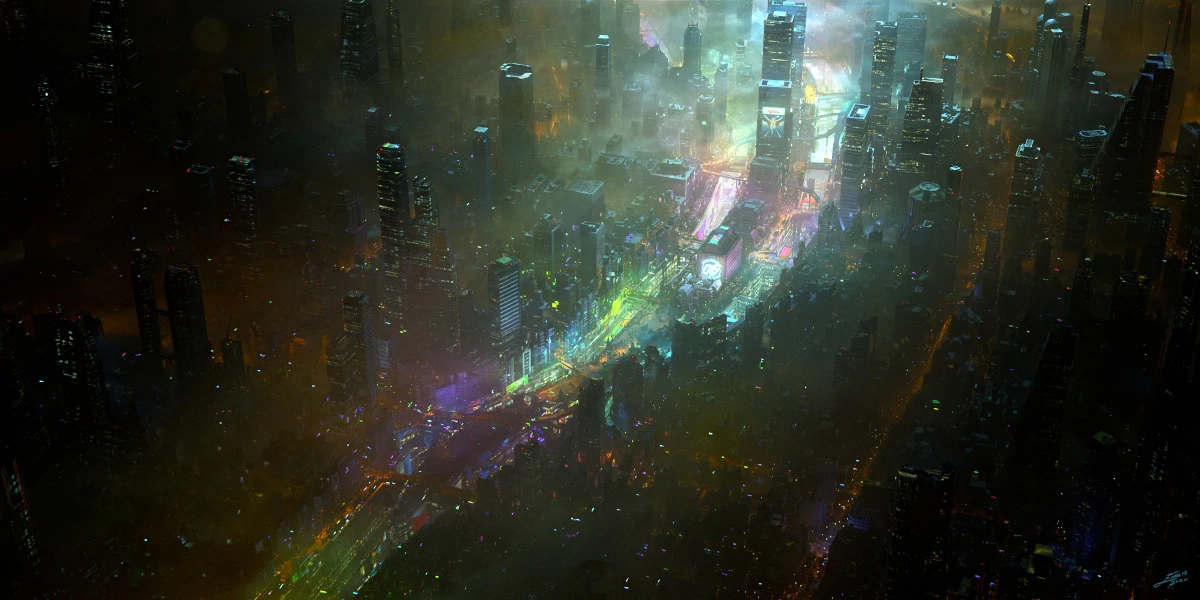 New epic render (Blender) by Rutger van de Steeg with a strong cyberpunk vibe: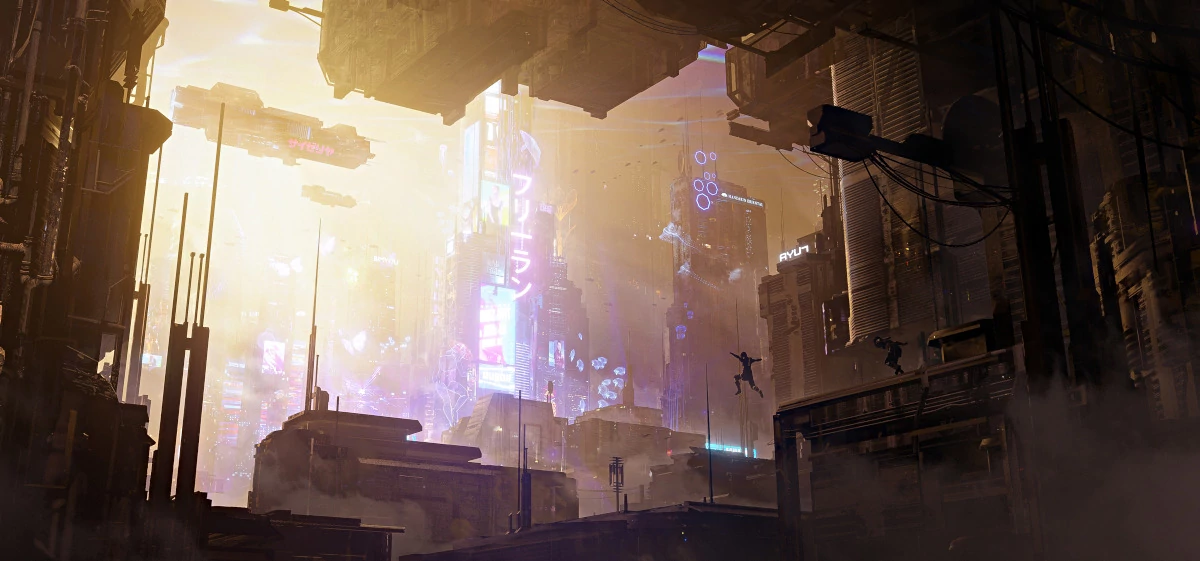 ---
Each of my weekly recaps involves researching, building and testing software, reporting bugs, talking to developers, actually watching videos that I recommend, and only then writing. Time-wise, that's between 10 and 20 hours. If you enjoy the work I do, you can support me on Patreon or make a one-time donation.