Week highlights: new releases of Kdenlive, LSP plugins, Geonkick, Sigil; great new features in GIMP and Ardour; a new materials system is coming to FreeCAD, some rather depressing news about Olive.
CmykStudent added Adobe Swatch Exchange palette importing, with support for RGB, CMYK, Grayscale, and LAB CIE palette colors.
Martin Owens has been busy with various things related to text support in CMYK PDF exporting.
You can support his work on Patreon.
A lot of work has been going into modernizing the C++ code for C++17 compliance lately. This is all done by Werner Mayer. Among other notable changes, Roy-043 has been updating various parts of the Draft workbench (mostly technical, under-the-hood things, it seems).
Among important new PRs, I can't think of anything more interesting than a new materials system being developed by Dave Carter of Rocket WB fame. This is still early work, but it seems like much of the plan will be done in time for 1.0. You can track the progress in this forum thread, Dave writes occasional updates there.
The OSAFE workbench by Ebrahim Raeyat is now available via the regular Addon Manager. This is a collection of civil engineering tools, originally designed as a workaround for issues with CSI SAFE.
This is mostly a bugfix release. The team paused development of community-funded projects to stabilize the existing code. Notable changes apart from fixes:
New effects: Audio Seam and Auto Fade
New AV1 NVENC profile
New Nano Tracker algorithm in the Motion Tracker effect
New Fit all tracks to view option in tracks' right-click menu (yes, YES!)
Vladimir Sadovnikov is on fire with frequent updates and new features. The latest release comes with all-new Beat Breather plugin series and updates to existing plugins:
Phase switches for Delay Compensator plugin series
Stereo Split mode for stereo version of all dynamic plugins
Allpass filter for the Filter plugin series
Bandpass, Ladder-pass and Ladder-rej filters for Parametric Equalizer plugin series
Linear Phase mode for the Crossover plugin series and the multiband plugin series, including GOTT Compressor.
As usual, there's a video demonstrating new plugins:
Details and downloads are here.
Iurie Nistor pushed a tiny update of his drum synth. This releases fixes conversion from frequency to note in the frequency envelope graph, and this is pretty much it. But since this project is sometimes overlooked, I thought I'd mention it anyway as Geonkick releases are not frequent at all.
Matt recently wrote a somewhat pessimistic post about the state of affairs with Olive. Long story short, he has problems finding the time to work on Olive, the funding just isn't there.
There are multiple reasons why things are wrong for Matt and Olive. None of that is hugely surprising to anyone keeping an eye on the project. If one person is nearly the sole developer in a large project and it's a rewrite after rewrite after rewrite for 4 years, something is obviously wrong.
Right now, Matt is looking into options to get funding from some larger organizations. Otherwise he'll have to find a full-time job.
Personally, I'm rooting for Matt to find a solution. Nearly everything (however little) I've done since late 2018 is Olive-powered: personal projects, LA videos, all official short Ardour tutorials, and more. I'd really love to be able to continue doing that with the same software.
Paul Davis has made a lot of progress with Launchpad Pro support. A lot more features are now supported, including the glide motion to control faders.
Among other news, Robin Gareus merged the first shot at sections arrangement (e.g. easily copying/pasting the entire chorus of a song, across all tracks/busses, with automation), and Ben Loftis added initial support for Solid State Logic UF8 studio controls.
Initial support for @solidstatelogic UF8 studio controller has landed and will be part of the next Ardour release. Patch by Ben Loftis of Mixbus fame pic.twitter.com/v8hAjiaQwr

— Ardour DAW (@ardourdaw) August 26, 2023
The new version of this EPUB authoring tool is a mix of bug fixes and (mostly) technical new features like an upgrade to Qt 6.5.2 and Python 3.11.3, and a switch to PySide6 instead of PyQt5/6 for plugins. They also dropped 32-bit builds for Windows entirely and upgraded minimum requirements to Windows 10 (1809) and MacOS 11.0 (Big Sur).
More details and download links (Windows, macOS, source code) are here (there's also a bugfix release available). PageEdit (the same software, different web engine) has been updated accordingly, with nearly the same changes.
Colorful star tutorial by Graphic Design Studio:
A painting timelapse with commentary by Ramon Miranda in the official Krita channel:
Louis de Mont demonstrates hard-surface modeling techniques with this cup-robot tutorial:
The Settlers: New Allies by Kevin Meissner (Blender, Photoshop, Snowdrop):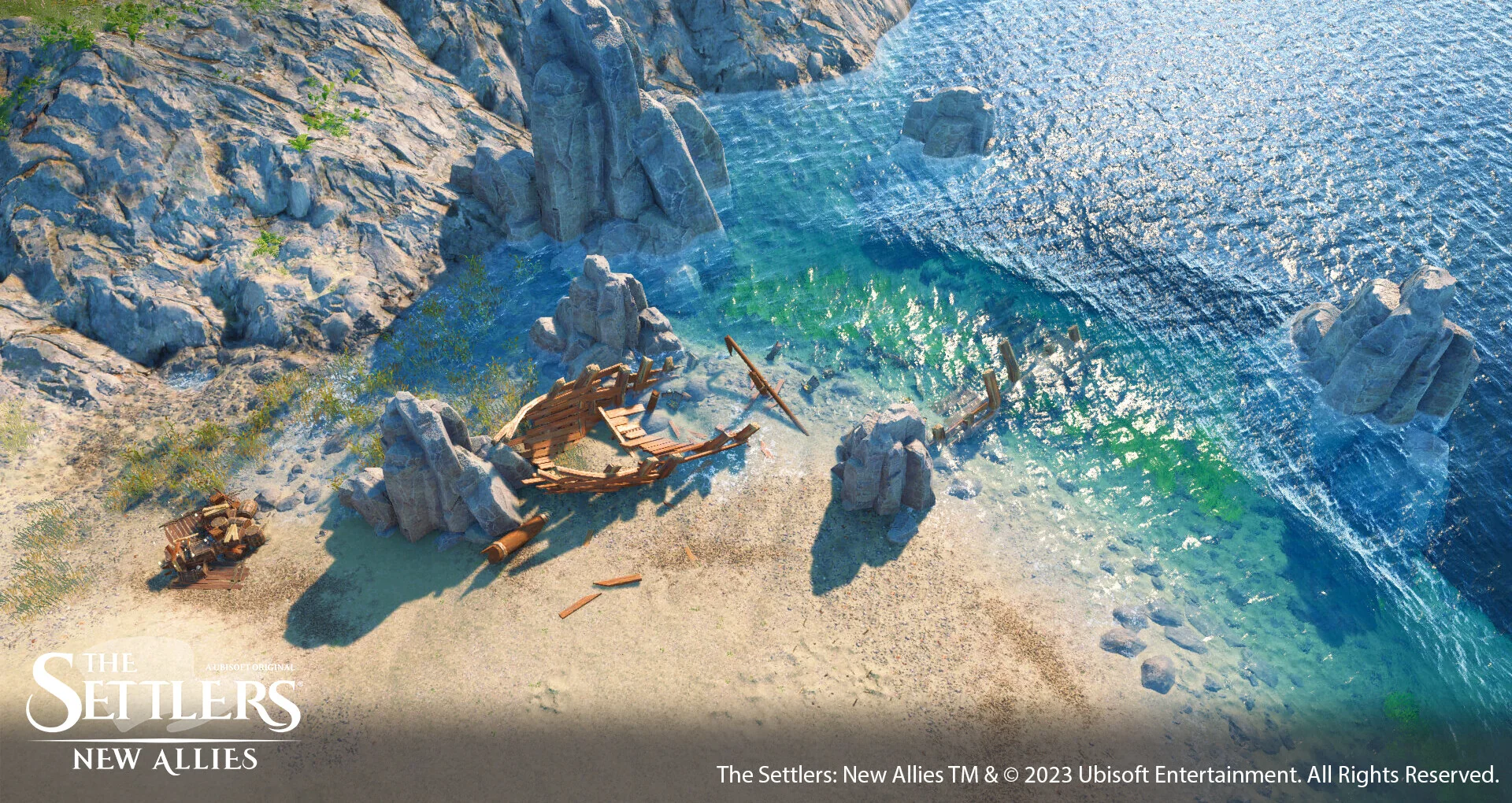 Forgotten Tribal Shrine by Robert Vajda (Blender, Substance 3D Painter et al.):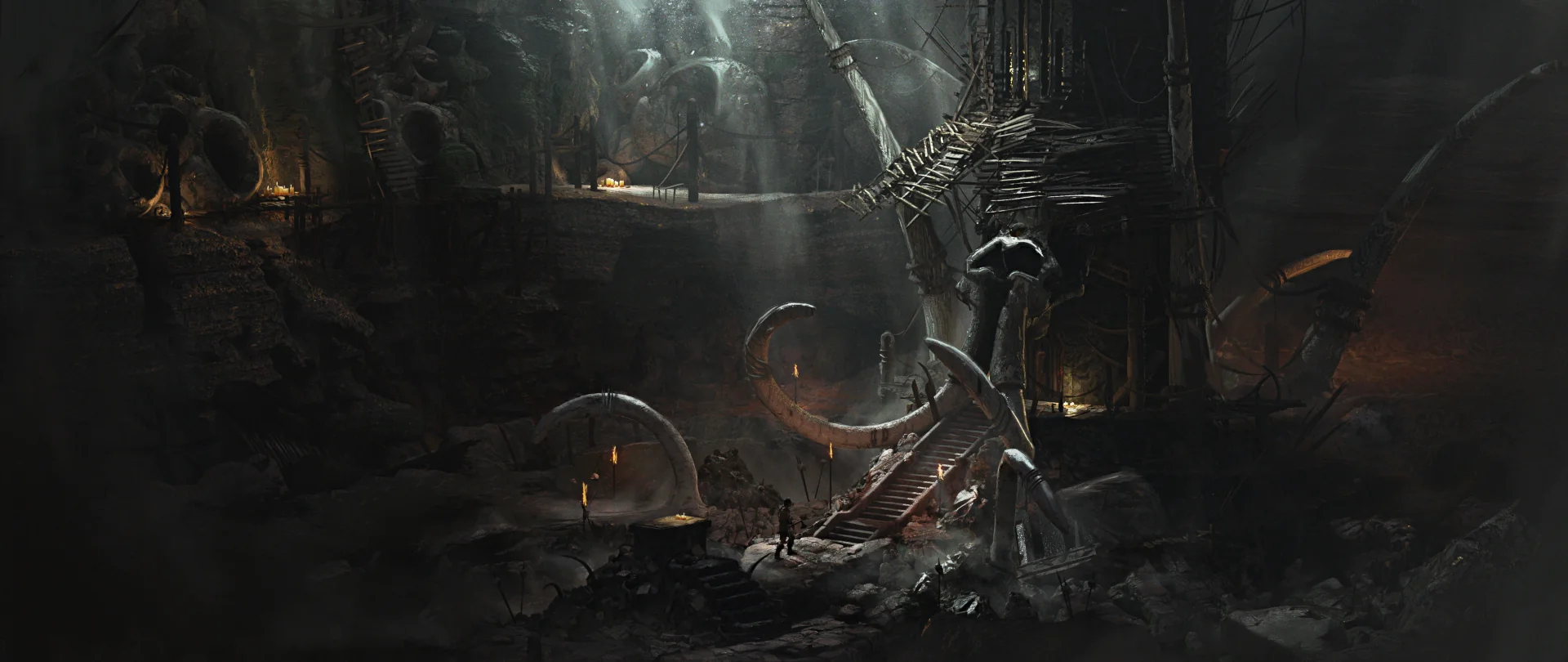 Lost Pages by Sweeper3D (Blender):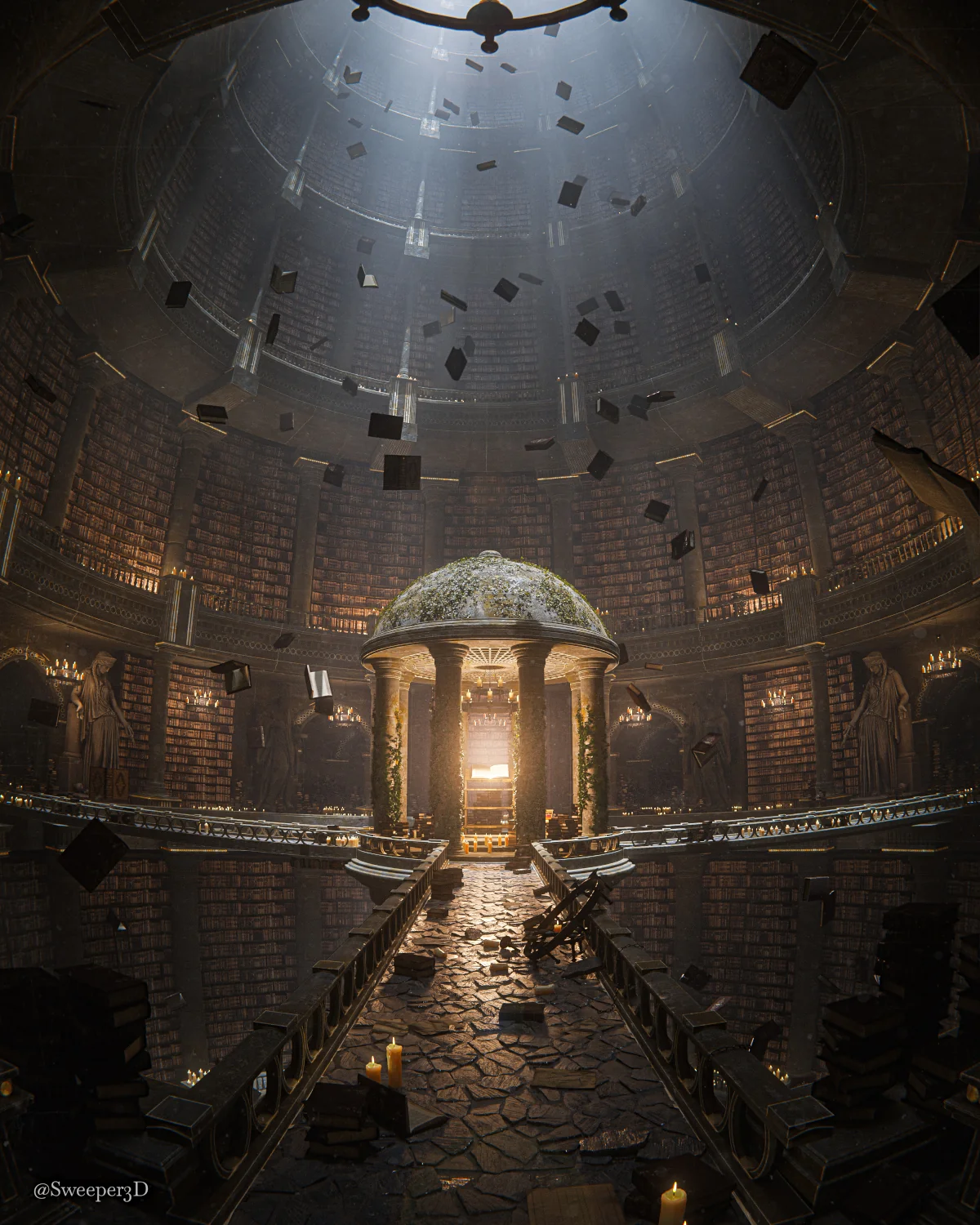 Missing You by Louis Lin (Blender, Photoshop):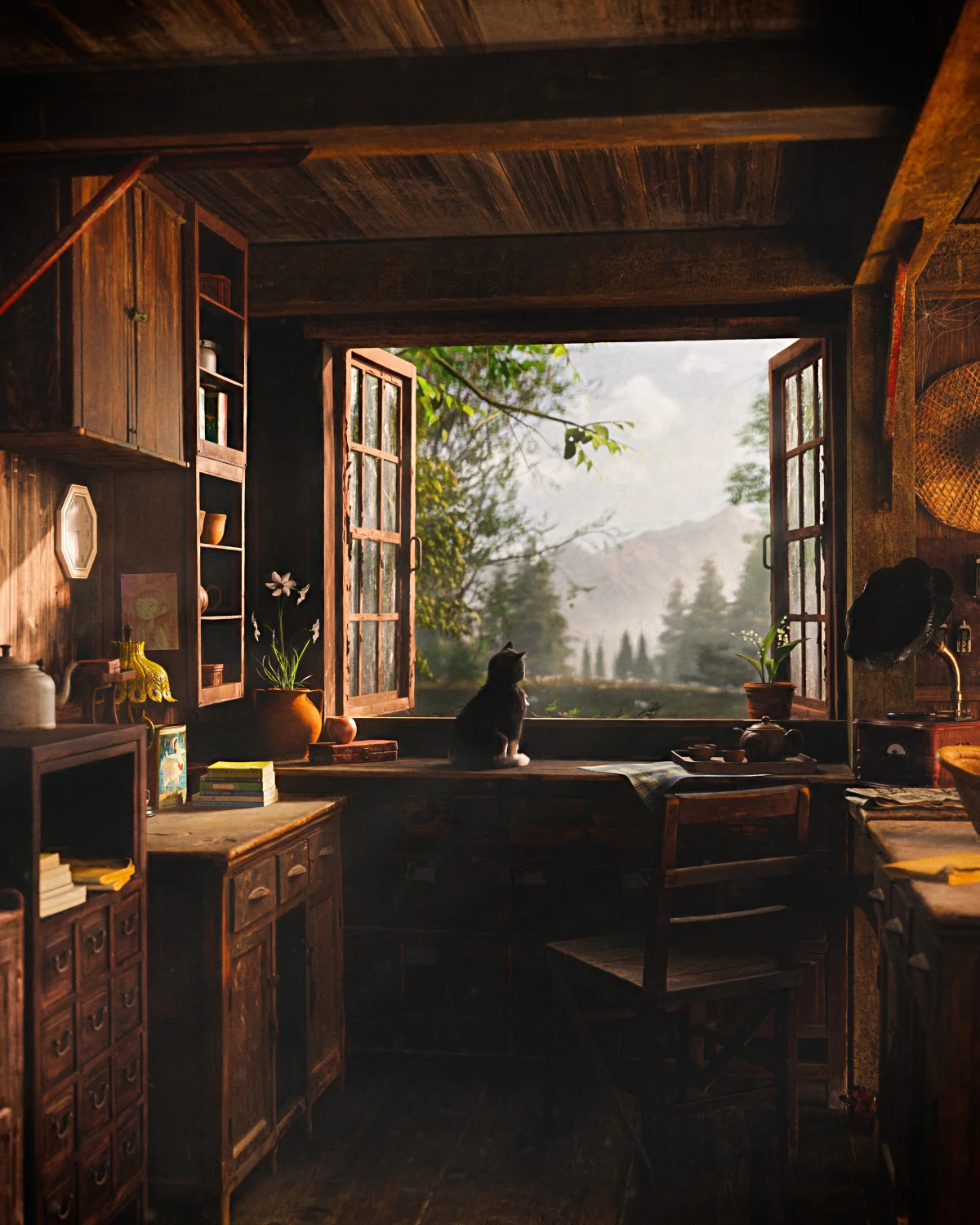 Frozen Depths by Ivan Vujovic (Blender, Octane Render, Photoshop):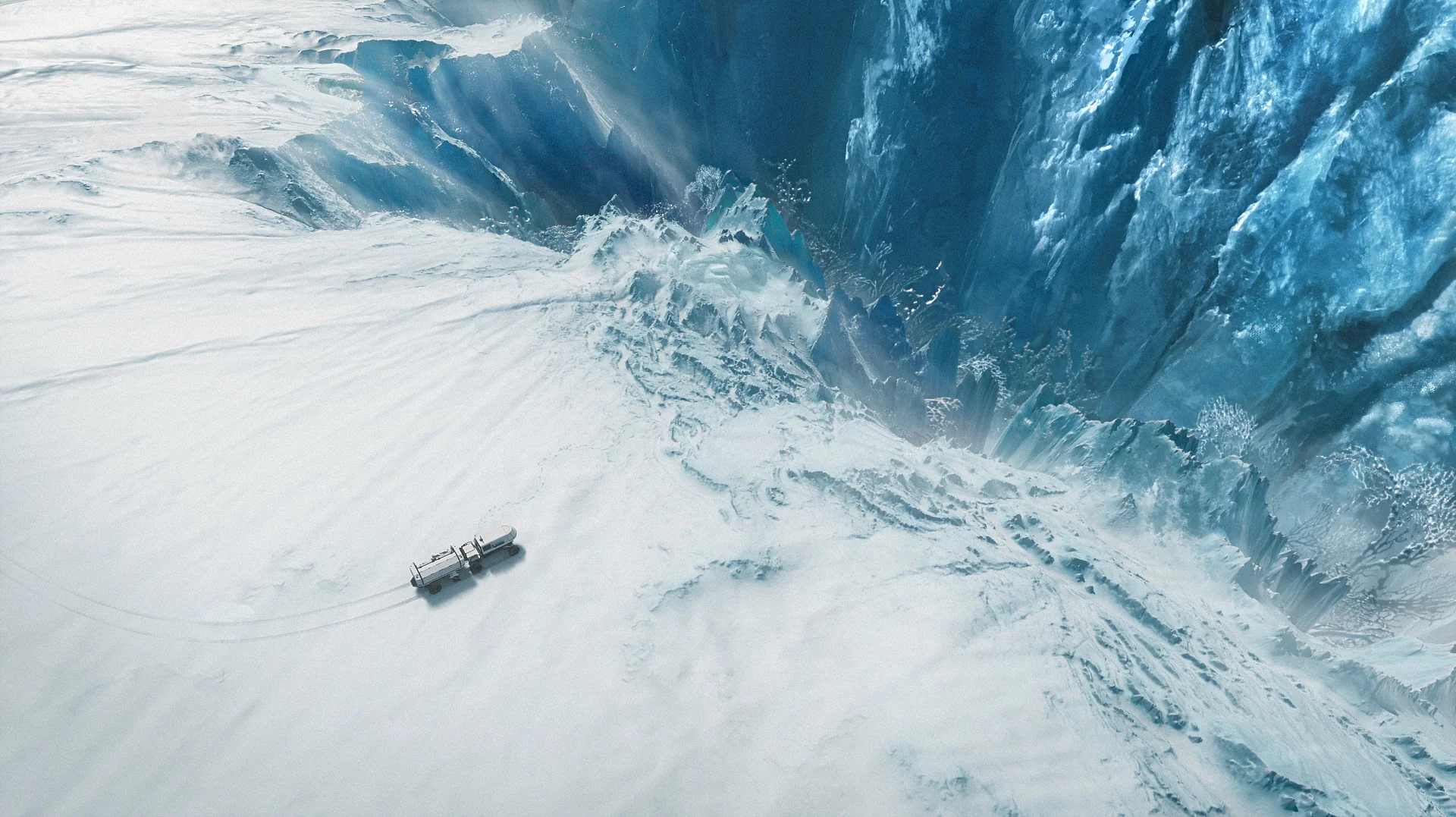 Ace of Swords by Sylvia Ritter (Krita):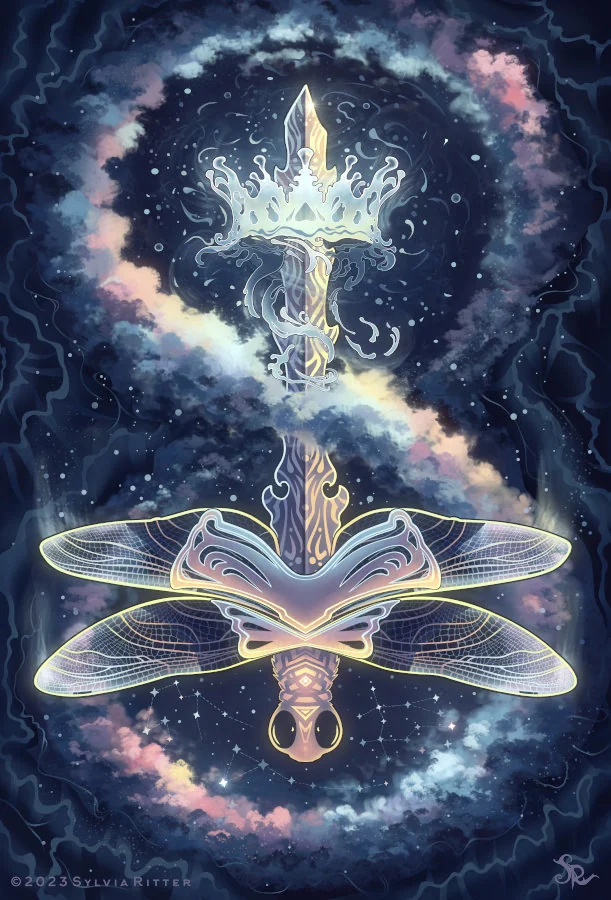 ---
Libre Arts is a reader-supported publication. If you appreciate the work I do, donations are once again possible. You can subscribe on Patreon or make a one-time donation with BuyMeACoffee (see here for more info).