This is more of a monthly recap, for my sins! Highlights: new releases of BlenderBIM and IfcOpenShell, Natron, LibrePCB, Shotcut, VCV Rack, Blender 3.0 is coming later this week, Krita and darktable are prepping up for a major update.
Thanks to Lukas Oberhuber (among other contributors), up-to-date versions of GIMP are available for macOS users again. There's a stable build of 2.10.28 with fixes for invisible selection cue (marching ants) and an experimental build of v2.99.8 which is GTK3-based and supports HiDPI displays vastly better that the GTK2-based version of the program. You are welcome to test and report whatever annoyances you run into.
Meanwhile, someone took my comment on a YouTube and expanded it into a very sensible video on CMYK support in GIMP:
The Krita team spent a huge amount of time hacking on v5.0. By the look of it, a new beta is about to be released with a bunch of fixes and small improvements, such as:
Storyboard exporting improvements
SeExpr support updates
Requirement for OpenColorIO upgraded to 2.0.x to confirm to VFX Platform CY2021
ANGLE now supports 10 and 12-bit HDR
Welcome page got a minor UI clean-up
Lots of fixes landed to bundles packaging code (for shared resources like brushes)
I'd hesitate to estimate any timeline for the final v5.0 release. This is a huge update from 4.4 with all sorts of internal changes, and coming with the GIMP background, I totally understand the delays. Krita is gaining users rapidly, getting the new version in a good shape before releasing it is crucial.
There's a new darktable release in the pipeline for the coming winter holidays season, same as usual. Some of the big things you should expect are:
CR3 support (yes, at last!);
keyboard shortcut system revamped to allow controlling darktable with devices like Loupdeck+ via MIDI (successfully tested with KORG nanoKONTROL2 already);
new diffuse and sharpen module capable of reconstructing data from lens blur, hazing etc. or simulating those effects.
Frédéric Devernay released two new versions of Natron. v2.4.1 comes with fixes and minor plugin improvements, while v2.5.0alpha1 sports Python 2 to Python 3 migration.
Unfortunately, despite some help from Ole-André Rodlie, Natron remains largely a one-man band. I wish it would be different!
Pablo Vasquez showed off his work on a UI update for Blender 3.0. This is an update on top of 2.8x changes though, so it's more like an improvement than a whole new UI once again.
There were two major announcements regarding rendering in November as well, both are related to Cycles X.
First off, Cycles now supports GPU-side rendering via AMD HIP API (OpenCL was dropped for AMD a while ago). This requires an updated (beta) driver for AMD RDNA family of GPUs, and it's only available for Windows so far (Linux version expected in Q1 2022, no idea about macOS).
Secondly, Cycles X is getting its own share of improvements. It's coming with better GPU performance, ambient occlusion now takes transparency into account, denoising for volumes has been improved.
Finally, Blender 3.0 is expected to land later this week, on December 3!
Dion Moult and Thomas Krijnen simultaneously made new releases of BlenderBIM and IfcOpenShell (they are in the same code base anyway). The amount of changes is staggering. Highlights:
Code re-architecture with 800+ tests, proper QA etc.
Partial project loading support
Parametric geometry now used by default
Bulk properties and attributes editing
Please see the release notes, I can't stress enough how many improvements have landed.
We are likely to see another release before the end of 2021, with new features like geometry caching using HDF5 (supported in IfcOpenShell since v0.7.0), MS Project XML files and Asta Powerproject files support, Brickschema project browser, a CityJSON to IFC converter (simple UI included), and more.
Topologic is a seriously cool project for modern-day architects, which is why I'm happy to see them taking the next step and asking for financial support via Patreon.
New node for the next release: Face.Grid. Simple, but useful. The U and V options give you un-interrupted grid lines in each direction. Face holes are subtracted. pic.twitter.com/SsJI5rTF5F

— Topologic (@topologicBIM) November 28, 2021
It's been a year since the last update, but here is a new release of LibrePCB. Urban Bruhin added DXF importing, switched the program to use CMake for building, improved both the library editor and the board editor. But most importantly, the new version now comes with support for its own PCB fab. See here for a full list of changes.
Ryan Gordon announced that SDL is now sponsored via the Epic's MegaGrants program. The first time, he didn't get in. Apparently, the trick was to not put any exact number on how much money he would need to develop a certain feature.
holy fucking shit pic.twitter.com/uOc53kLHUr

— Ryan C. Gordon (@icculus) November 10, 2021
The most recent release of Shotcut arrived with support for markers (at long, long last). Dan has been expanding this feature ever since. There's now a Markers dock where you can add, edit/rename, and remove markers. UX for marker color selection has been improved too, and you can now seek to previous and next markers. Also, you can now export markers as chapters. You can expect all that (and more) in the next release.
At the very last moment in November, Andrew Belt officially released VCV Rack 2. You can have a look at pretty picture on the landing page or lose yourself in the full changelog here, but I wholeheartedly recommend watching Omri Cohen's video review:
There's a VST version of the plugin now, available commercially. Since this is a VST2, you can use it in Ardour but you can't use it in e.g. Zrythm.
Surprisingly, it was Audacium that got its first public release a week ago among four major "angry" Audacity forks. The overall activity in forks has subsided quite a bit since the topic was hot after controversies over contributor license agreement and privacy police update earlier this year.
Oil painting with NEW RGBA-wet impasto brushes in KRITA 5:
Arnold Schwarzenegger portrait by VandyArt, Krita, speedpainting:
grafikwork's Inkscape timelapses are lovely as usual:
Philipp Urlich, "spooky Sunday painting", Krita: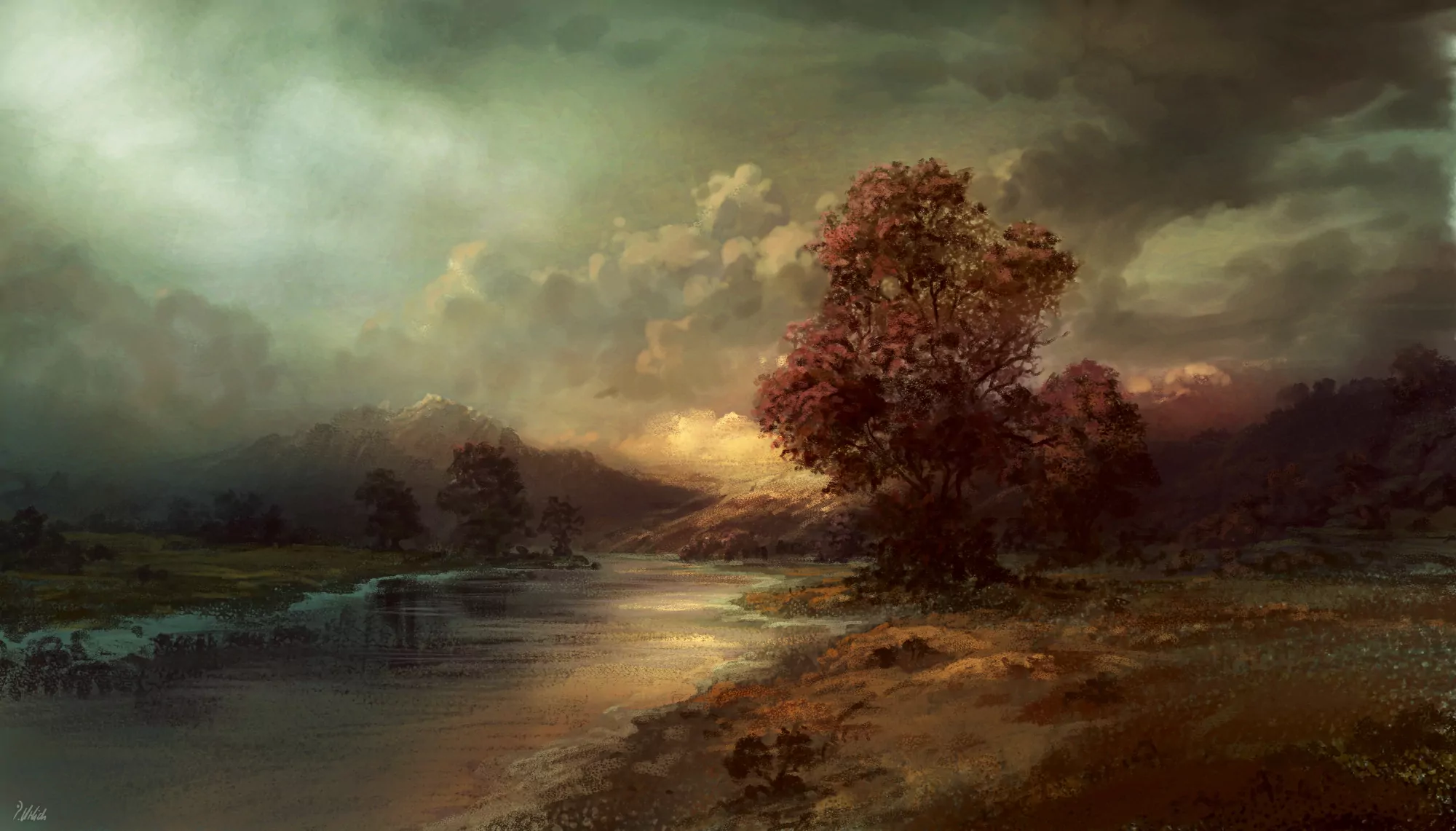 By the way, check out the Halloween gallery.
Sinja Christoph, Summer Rain, Blender: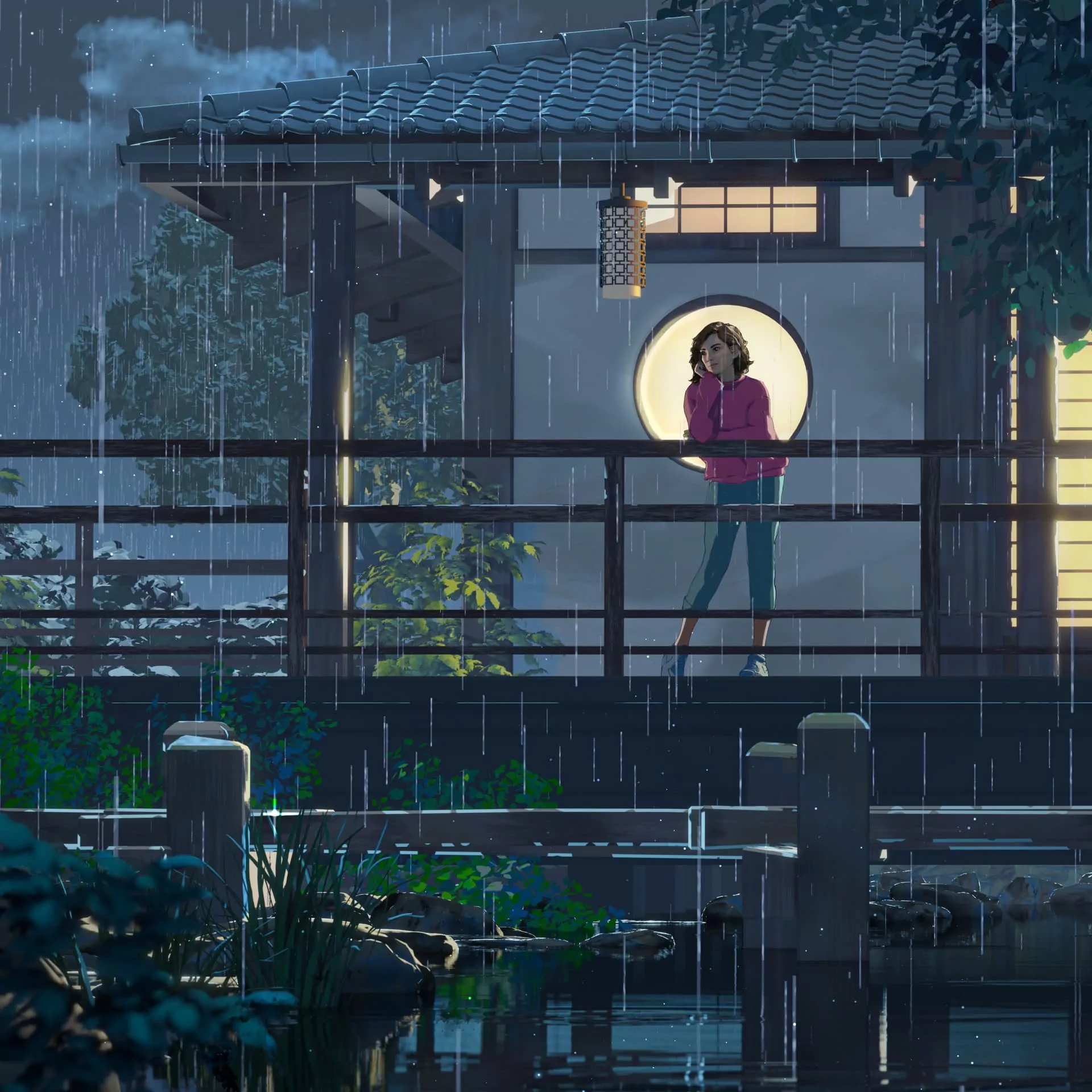 Sergio Tellez, The Old Master, Krita: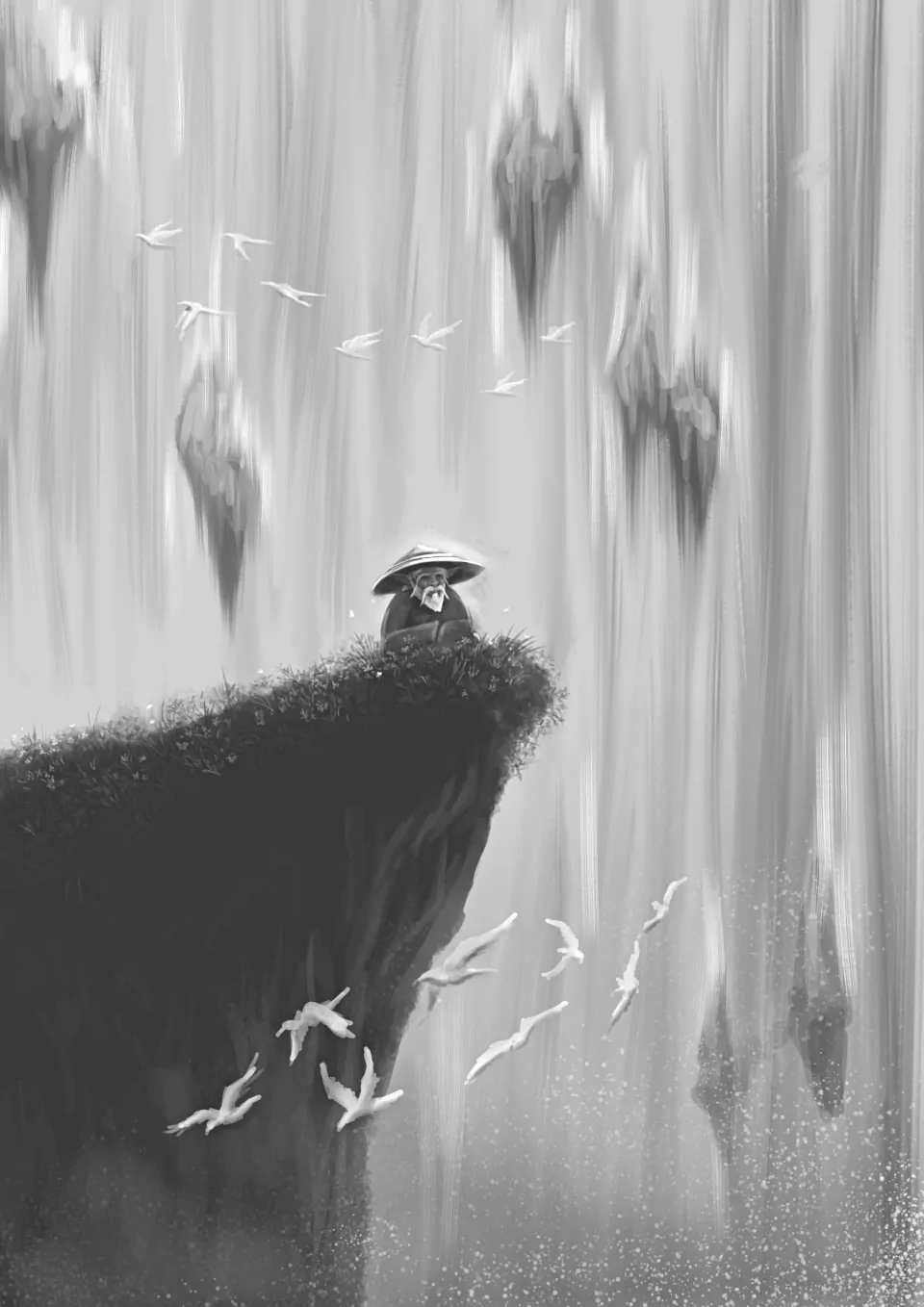 Alex Pi, Hangar 74, Blender (and a few proprietary programs):

claytonsjoerdsma, Bottle Biomes, Blender: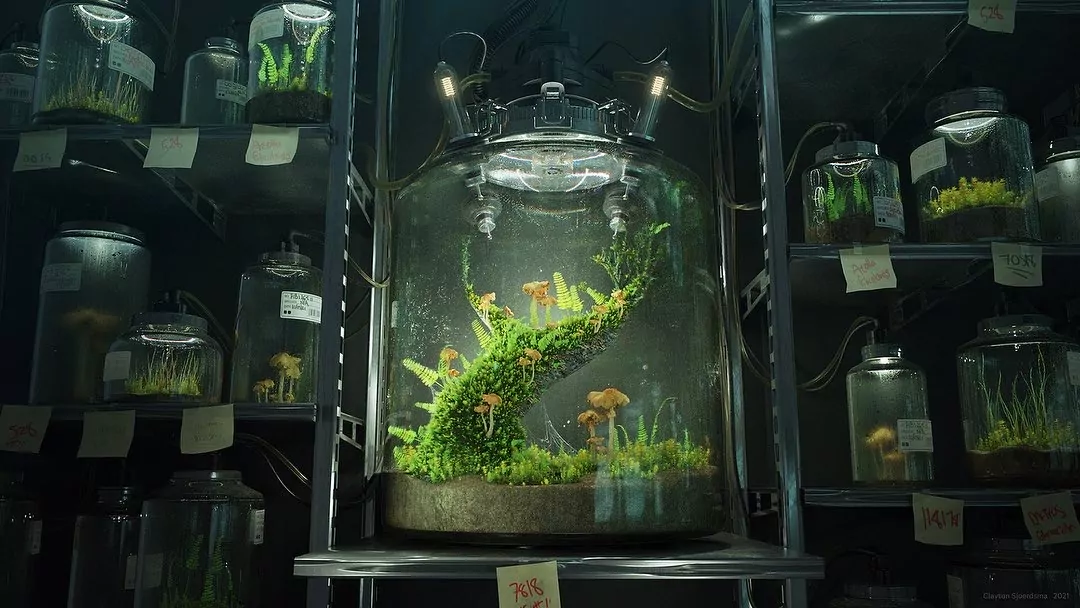 Huleeb, Devoted, Blender: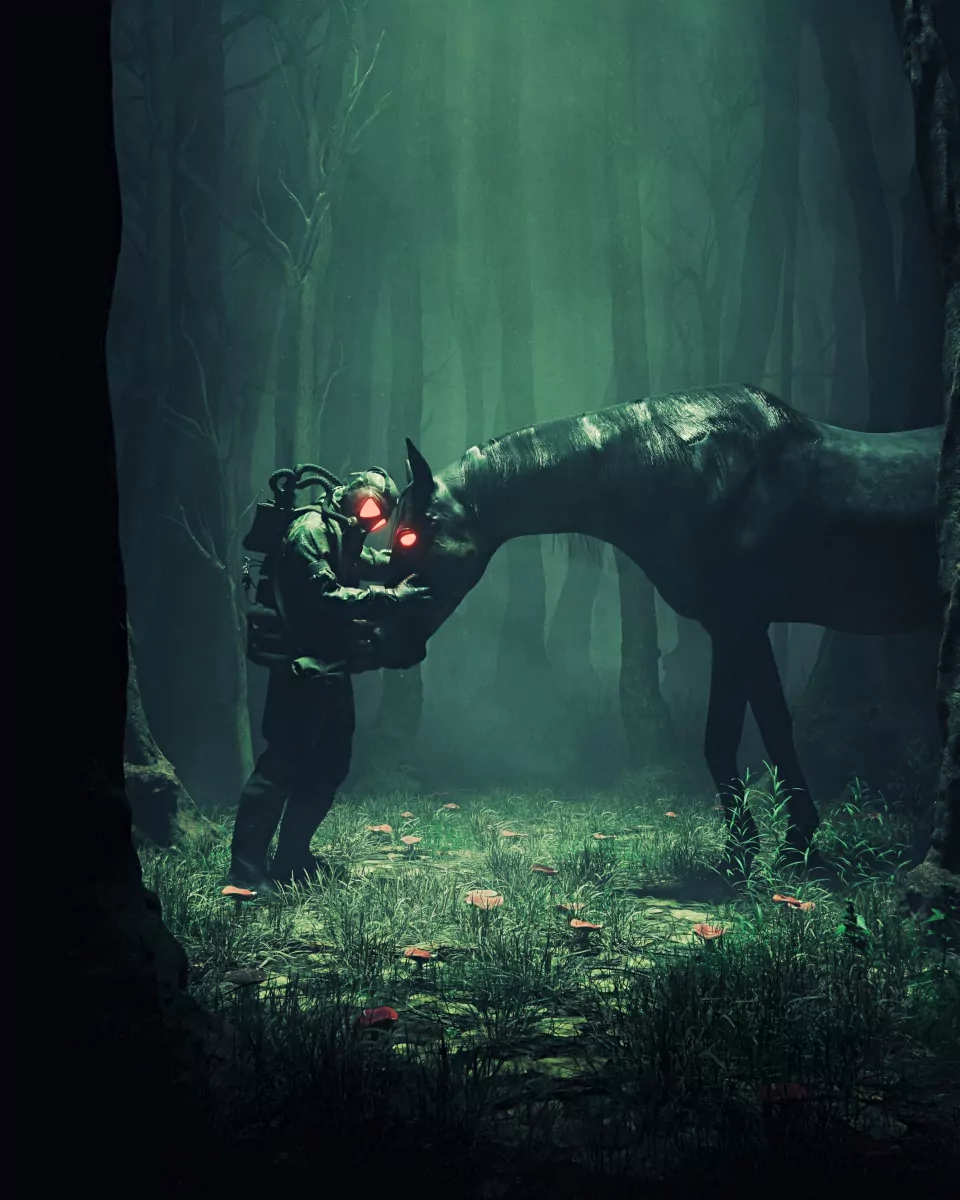 ExpresstheChaos, Urban Nights, Blender: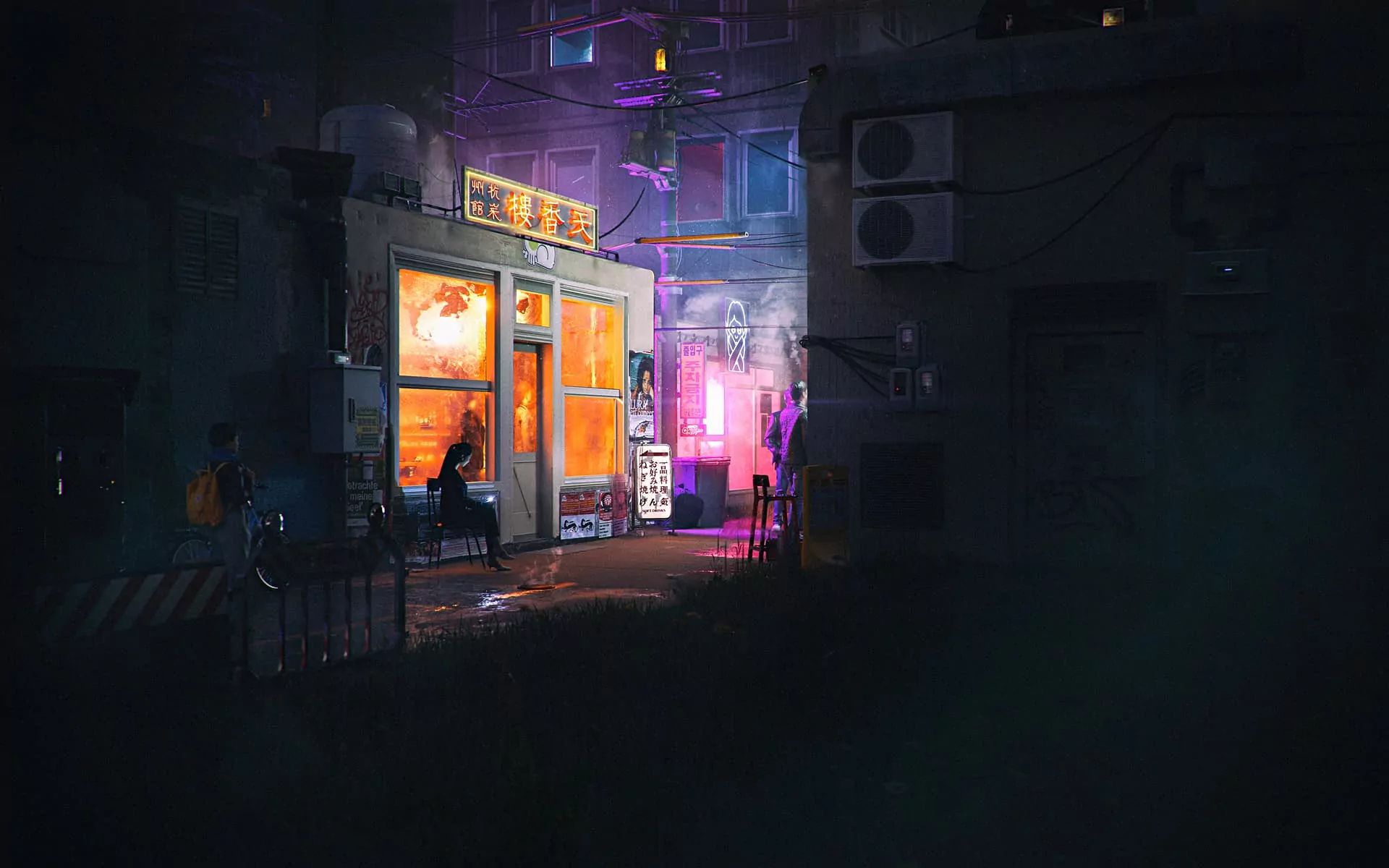 Yudran, The Goat and The Wolf (La chèvre de monsieur séguin), Krita: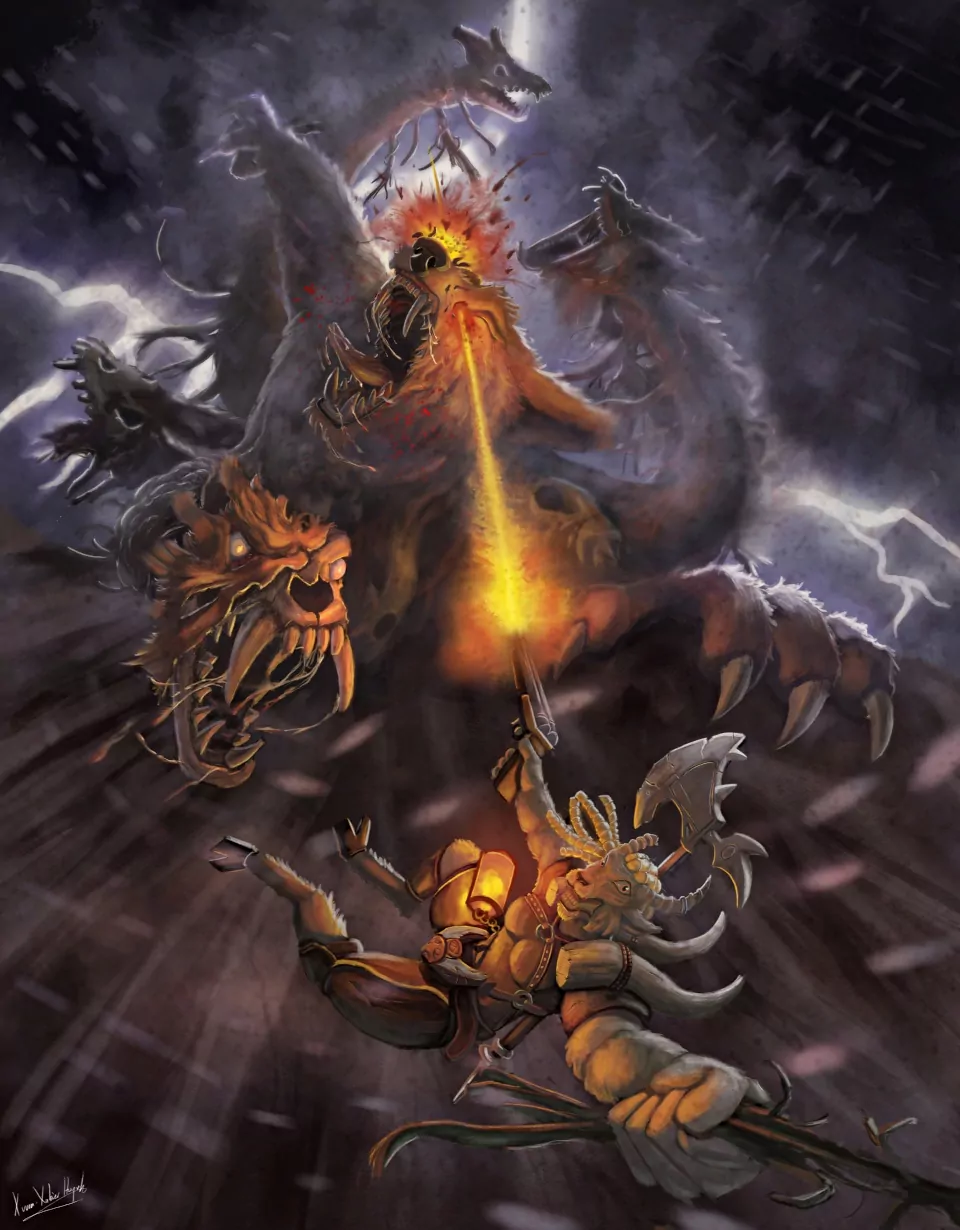 (I just can't stop seeing the GNU antelope there, I am so sorry! :)
Joe Cerniglia, The Last Bite, Krita, inspired by Picasso's Guitarist: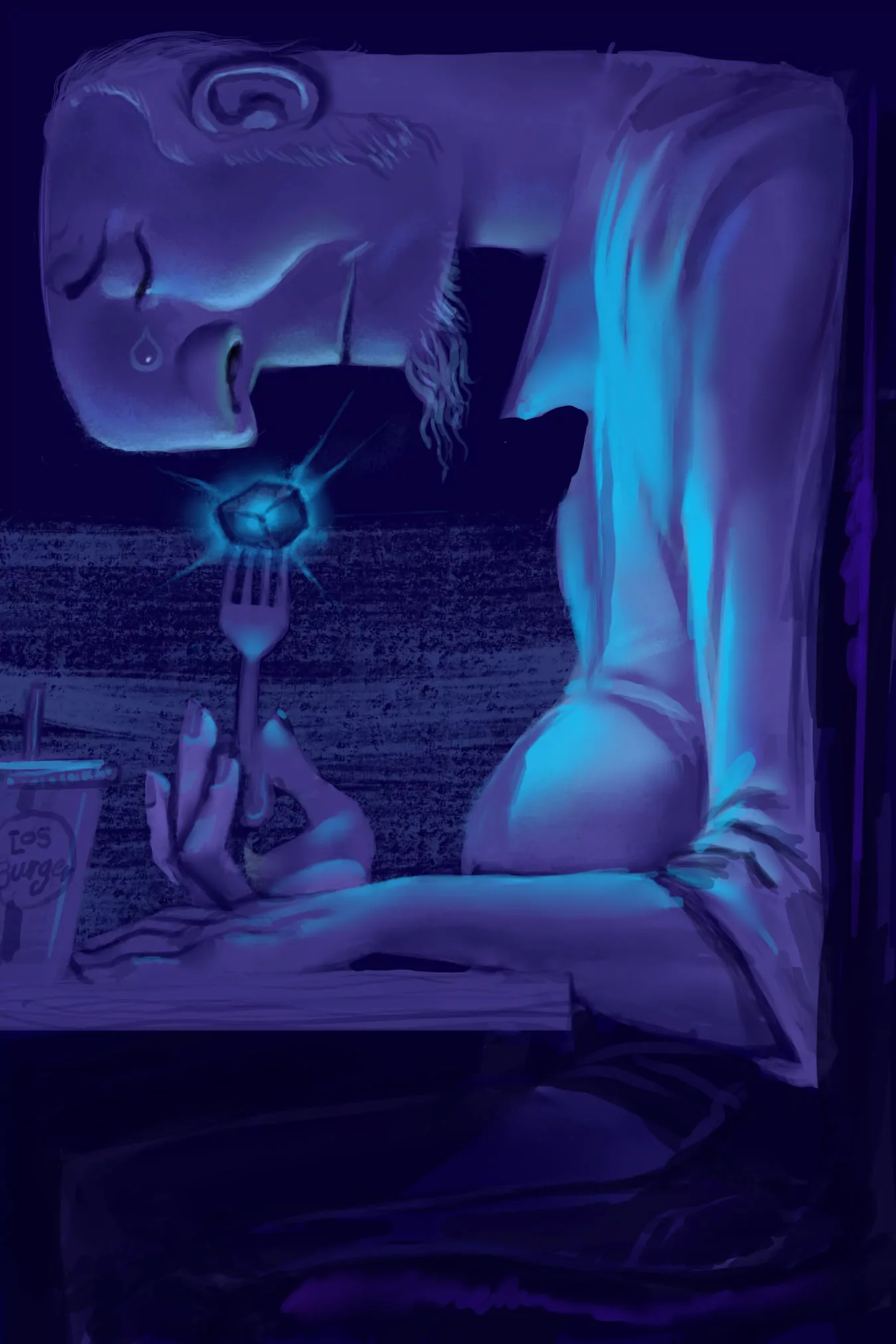 ---
Each of my weekly recaps involves researching, building and testing software, reporting bugs, talking to developers, actually watching videos that I recommend, and only then writing. Time-wise, that's usually between 10 and 15 hours. If you enjoy the work I do, you can support me on Patreon or make a one-time donation.