Highlights of the week: Krita fundraiser successfully completed, GIMP team releases GEGL update, Blender Foundation introduces community badges and revamps recurring donations system, Cairo gets much improved PDF backend and variable fonts support.
The 2018 Krita fundraiser is now over with 26,512 euro. The original goal was raising 25,000 euro. The team continues fixing bugs hand over fist just as expected.
The GIMP team released a new version of the GEGL image processing library. Apart from a lot of plumbing work, developers made buffer duplication more efficient, introduced double precision to the 'mantiuk06' operation (tonemapping) to get it to work on larger images, bumped standard deviation (radius) for the 'unsharp-mask' operation from 300px to 1500px, and introduced the 'gif-load' operation to decode GIF animations. The team is also getting closer to releasing GIMP 2.10.8 with mostly bugfixes.
Blender Foundation introduced Community Badges and retired the old "simplistic" PayPal subscription. All recurring donations are now tied to Blender ID, and all websites that support Blender ID will display a badge next to the user's nickname. So far, Blender Cloud, BlenderArtists, devtalk.blender.org, and a few more sites already support that.
On the development side, Antonio Vazquez demonstrated an early version of a new 'Time' modifier for the Grease Pencil in Blender:
Jacques Lucke started porting his Animation Nodes add-on to Blender 2.8. The code is already live on GitHub:
I started to port #AnimationNodes to Blender 2.8 this evening to figure out what needs to be done. #b3d pic.twitter.com/wvmJfsS0IX

— Jacques Lucke (@JacquesLucke) October 17, 2018
Yiming Wu posted his/her plans for further development of line art NRP rendering in Blender following a successful Google Summer of Code 2018 project.
Blender Market now features a paid PBR Texture Bakery add-on that allows baking complex Cycles materials to PBR textures.
Installing the G'MIC plug-in for GIMP on macOS is now easier thanks to Andrea Ferrero who managed to create a G'MIC installer for that operating system. See the ongoing discussion at Pixls for more information.
The Synfig team posted a weekly update on their activities. One notable change is 'Solid Color' and 'Checkerboard' layers ported to the new rendering engine and working faster now.
The Cairo team released version 1.16.0 after a few years of work. One major new feature is the updated PDF backend that now supports thumbnails, page labels, metadata, document outlines, structured text, hyperlinks, and tags (see here for more details). Another major update is the support for variable fonts.
Last week, Aryeom Han did graphics courses on using GIMP at the Université de Cergy-Pontoise for two classes: computer graphics (20 students) and 3D heritage (9 students). Aryeom is 50% of ZeMarmot animation project and icon design contributor to GIMP. Needless to say, Jehan Pages was there to fix a drag-and-drop bug on macOS in GIMP, but he reports that there have been no crashes in 28 hours with 30 people running GIMP constantly.
Now here is the last day with the 3D heritage 🏺 class (@AryeomHan on the right) of @UniversiteCergy @ucp_lpmn. They worked on retouching (+ painting basics) e.g. old frescos/painting. As last exercise, they digitally saved Mona Lisa from vandalism thanks to @GIMP_Official ! ;-) pic.twitter.com/8xJw8BeBWn

— @ZeMarmot@fosstodon.org (@zemarmot) October 20, 2018
On October 23, there will be Krita classes in Toronto Public Library. See here for more details and booking.
Another Krita presentation will take place on October 31 at the University of La Plata, in Argentina.
Blendiberia reports that there will be Blender classes in Barcelona in mid-November, by Patricia Muñoz, Carmen Córdoba, Odín Fernández, Diego Moya, and Oliver Villar. See here for the full program and info about teachers.
Nick Saporito posted a new GIMP tutorial, this time — on designing a simple logo.
Blender Frenzy continues their 'Blender for blogs' series of tutorials with a new video where you can learn how to create fake transparency for your fades or your background in VSE. They also explain image cropping in VSE.
DFIR.Science posted a tutorial on basics of using Shotcut to edit and export recorded video for screencasts.
Sanda Krstulović posted a portrait of Edgar Allan Poe, drawn in Inkscape: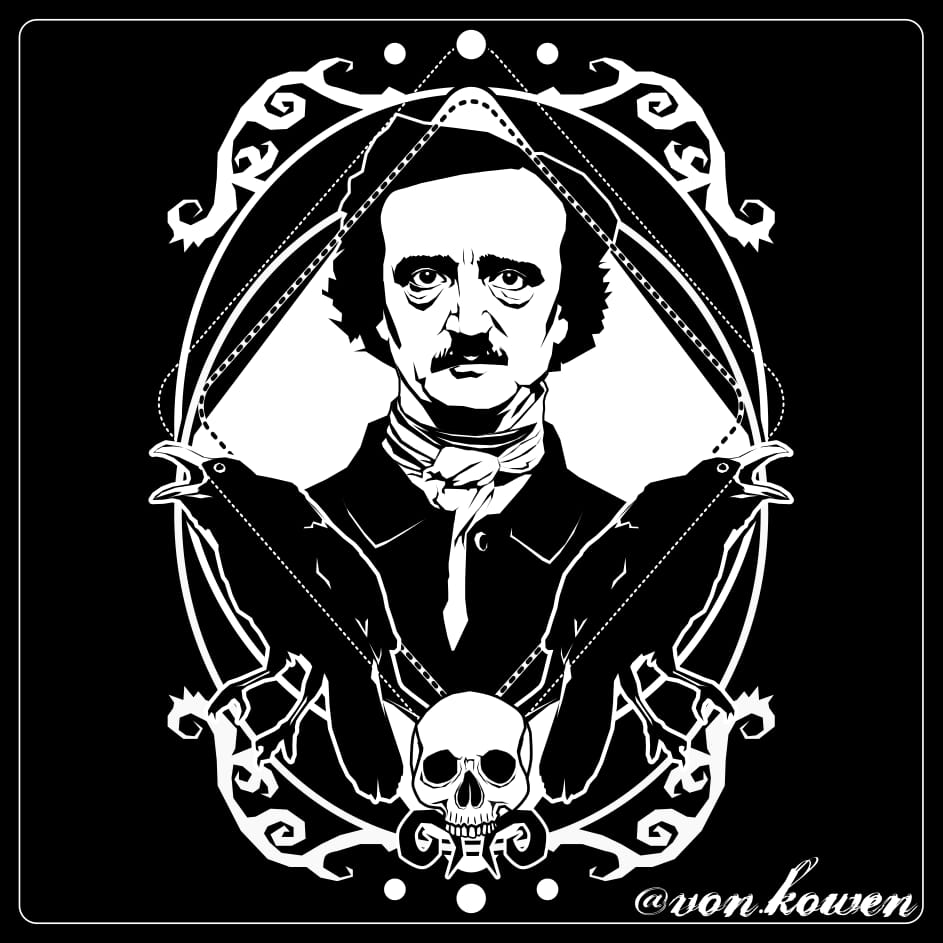 Ozant Liuky topped that with a sunset-lit landscape illustration: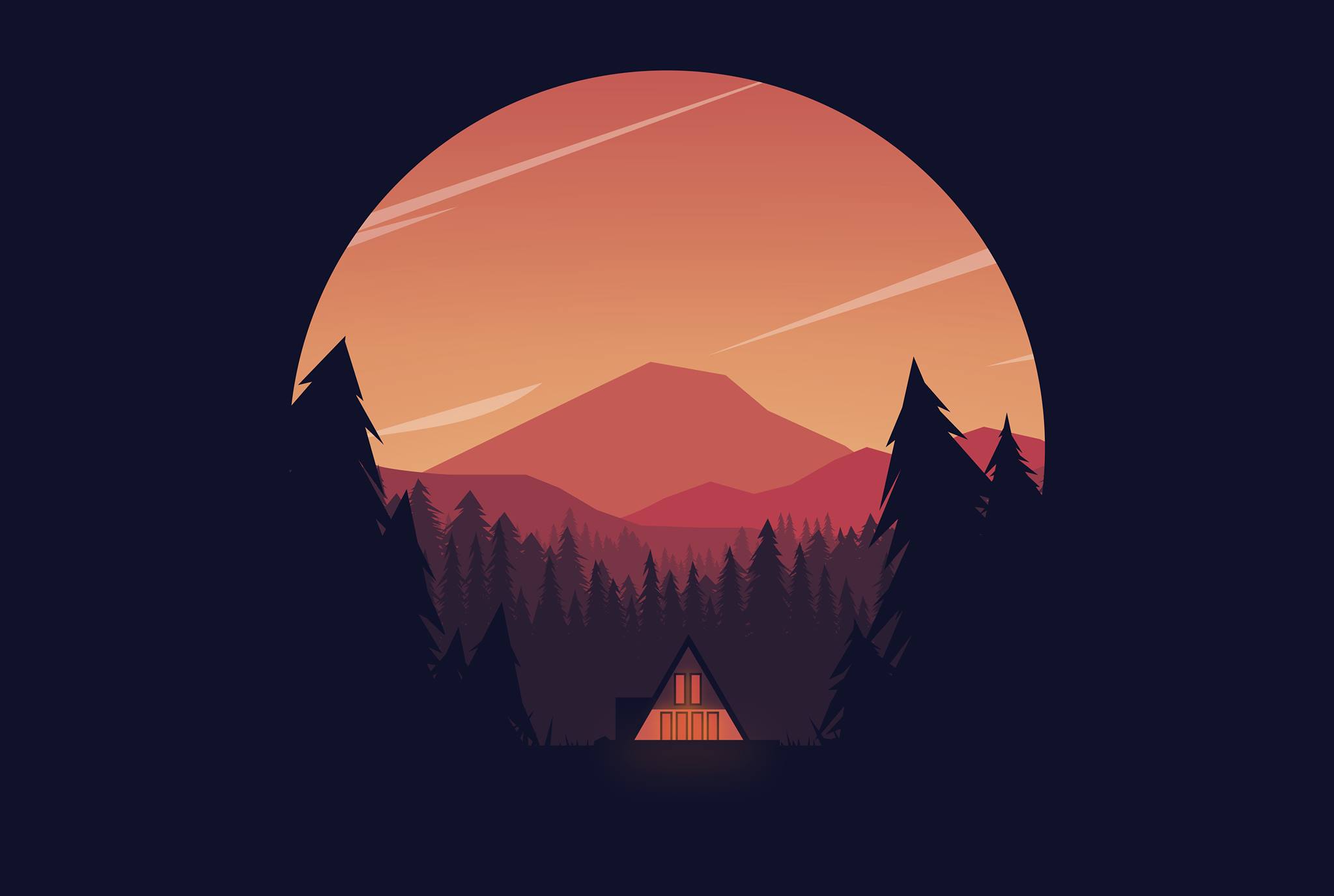 Soulty posted some Ichimoku Ren fan art made with Krita: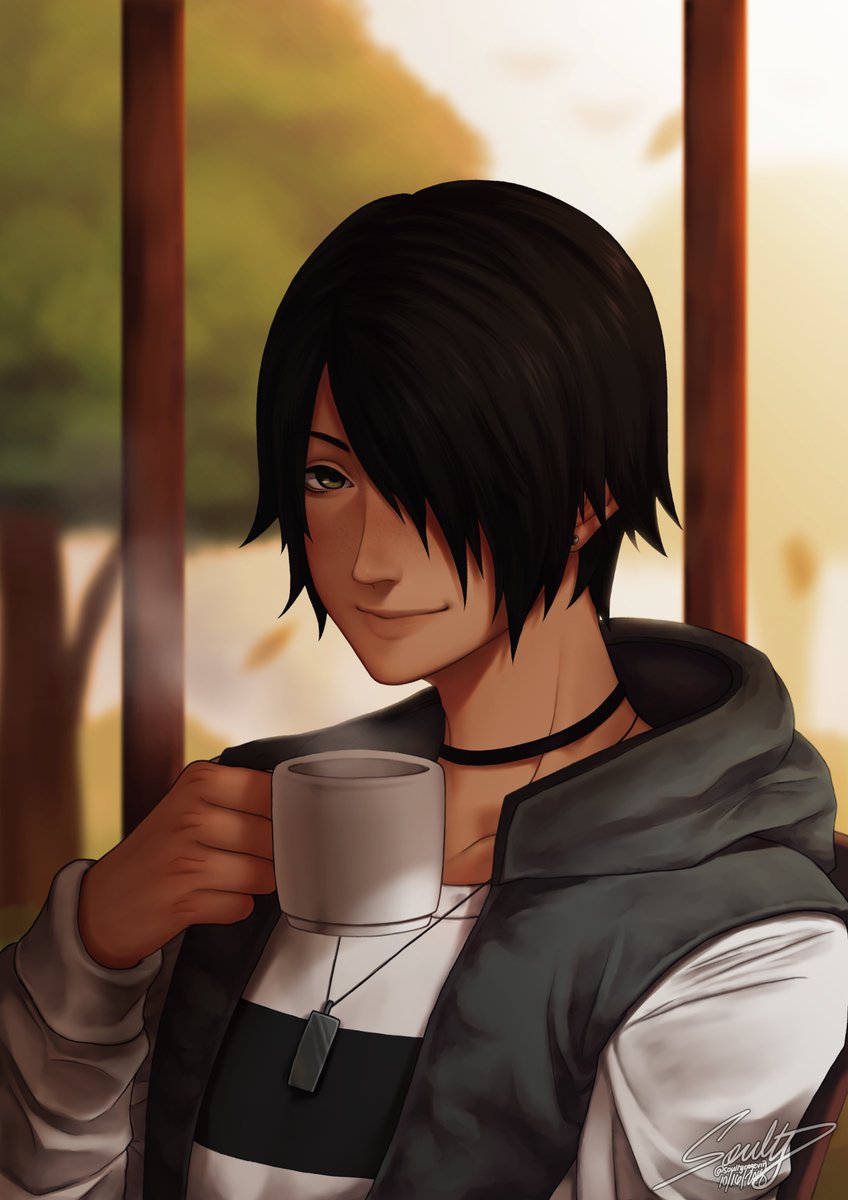 New 'Old house in the forest' speed painting by Sergey, made with Krita:
Aliciane painted some cute characters for her daughter, using Krita again.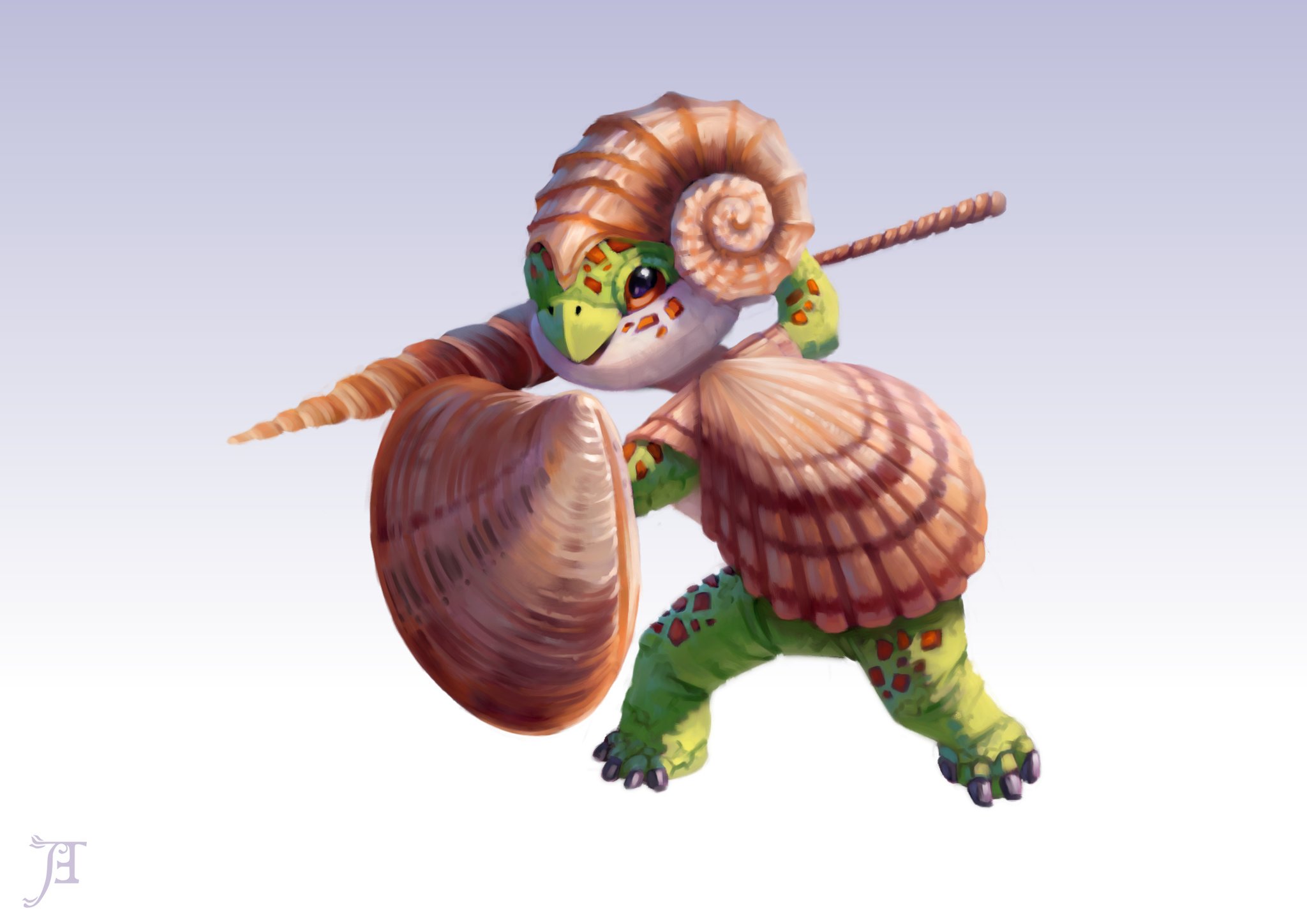 It's puuuumpkin time! Gregory Ischenko posted a set of Halloween renders on BlenderArtists, rendered with Cycles.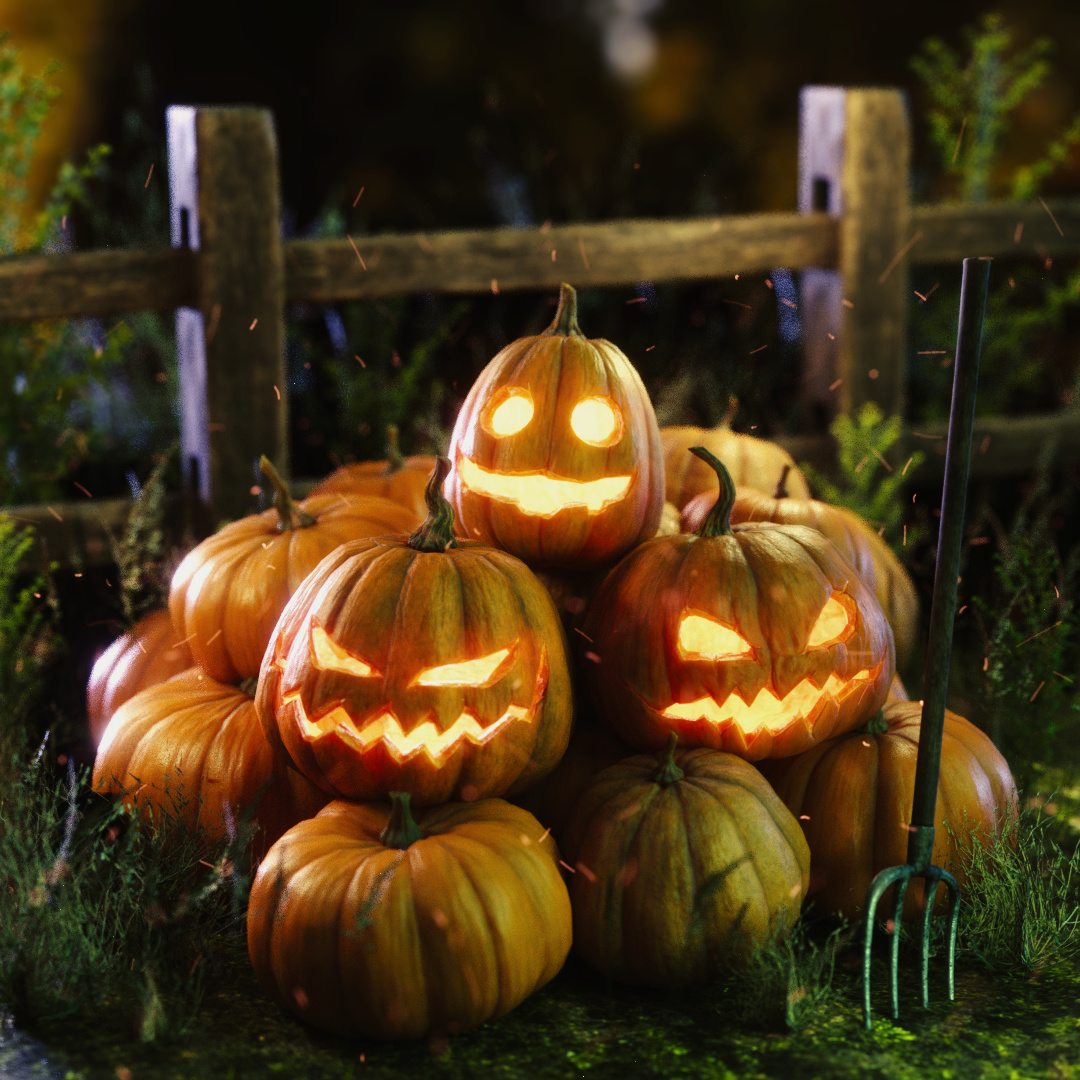 Rositsa 'roz' Zaharieva posted her recent character design art made with Krita.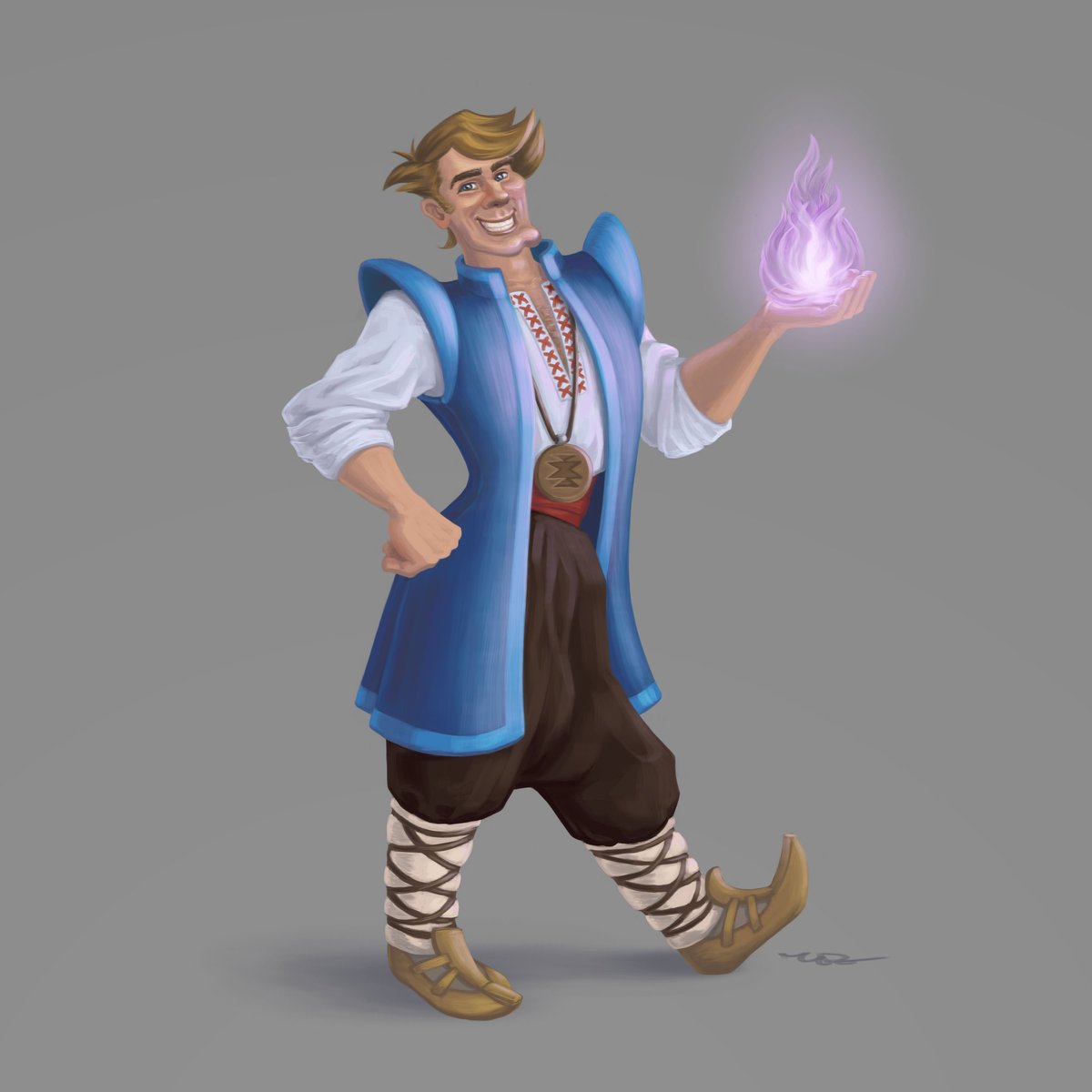 Most interesting thing for Blender this week is probably the public screening of 'La Grande Aventure de Non Non' in theaters across France. The animated movied made with Blender is available in French and English, but right now there are no plans for screening outside France. Here is one of the trailers.
The crew also made a very clever 'the making of' video, prominently featuring Blender:
More awesome Blender art:
.@lowpolycurls showed how she sets up amazing hand-painted food with the help of #Blender and #Sketchfab. https://t.co/OAskf5kwDm #gamedev #indiedev #3dart #gamedesign #b3d #Blender3d @Sketchfab @blender_org @BlenderNation pic.twitter.com/6EwwbqdWwu

— 80 LEVEL (@80Level) October 15, 2018
Davide Pellino redid Goro Fujita's artwork with Blender. As is usual for BlenderArtists threads, the artwork discussion reveals some interesting implementation details.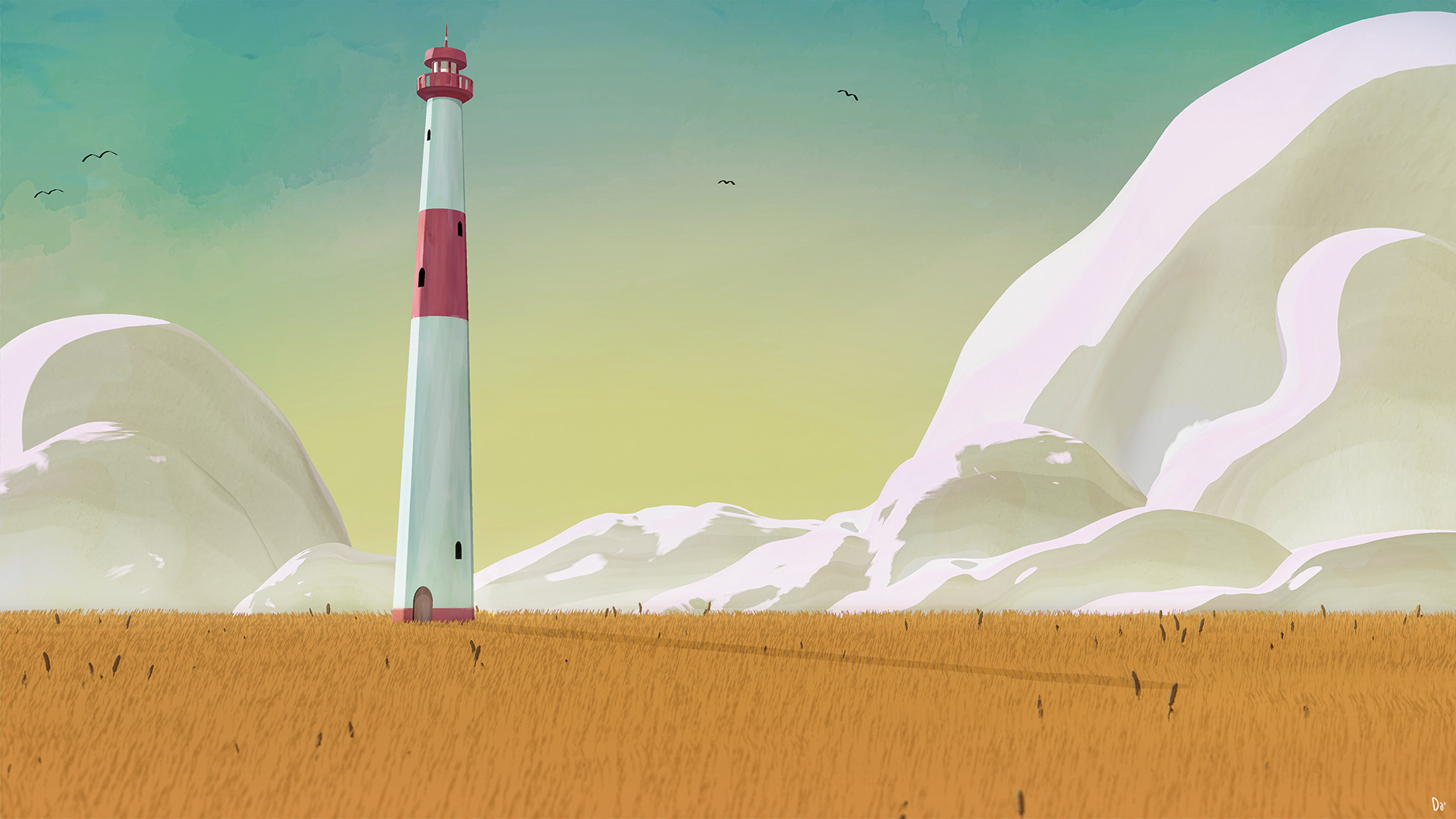 Christian Dannemann wrote an article about his experience using FreeCAD to model tiny replacement parts for watches, as he is a professional watchmaker.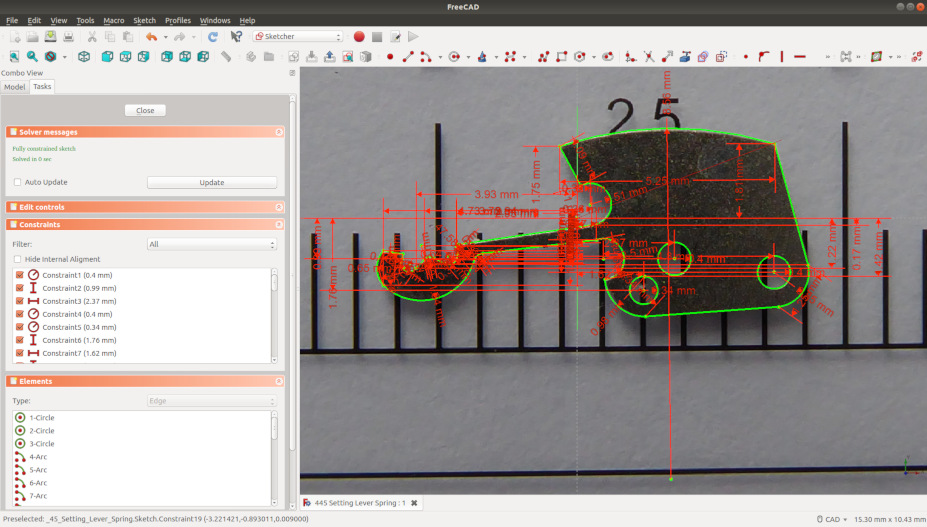 BlenderNation posted a detailed update on the CC0 Archviz project, written by José Sena. The team continues publishing new models available as public domain (CC0) and asks for support via Patreon.