Week highlights: Blender 3.6 beta is out, MLT gets more 10-bit video support, VGC Illustration gets UI update and new tools, DrMr sampler gets a new life in a fork.
The GIMP team is meeting live this week somewhere in the EU, for the first time since 2019.
Yesterday we kicked up @GIMP_Official's Wilber Week, the meeting of GIMP's developers with nice pizzas.
Our artist in residence, @AryeomHan, molded a Wilber-shaped pizza dough! What better way to start an event for a creative software?! pic.twitter.com/EAnrkqBadm

— @ZeMarmot@fosstodon.org (@zemarmot) May 20, 2023
They've been patching various minor things, and I'm particularly happy to see long-time contributor Simon Budig returning to hacking on GIMP after a sabbatical.
Meanwhile, CmykStudent continues experimenting with non-destructive editing. Here they are painting in a layer inside a group where two GEGL operations, gegl:invert-linear and gegl:edge-neon, are chained:
Idriss Fekir is fixing issues with the text tool and attempting to port the tool to Pango2 in his personal git branches. Shubham Daule is currently wrapping up work on improving the Selection Stroke dialog he started while preparing for GSoC.
There was an explosion of patches in the project's git repository this week, mostly thanks to Eoin O'Neill and Emmet O'Neill rewriting the animation player with the MLT framework. Other than that:
Dmitry's draft fix for CMYK blending modes went live in the main development branch.
Krayton Draws contributed more shortcut actions for multi-touch gestures (patch in review).
Killy proposed alpha channel support for the MyPaint brush engine support.
As the team is completing work on Inkscape 1.3, there's no new features, just bug fixes. Here's the latest video update from Martin Owens:
Boris Dalstein posted an update on VGC Illustration development.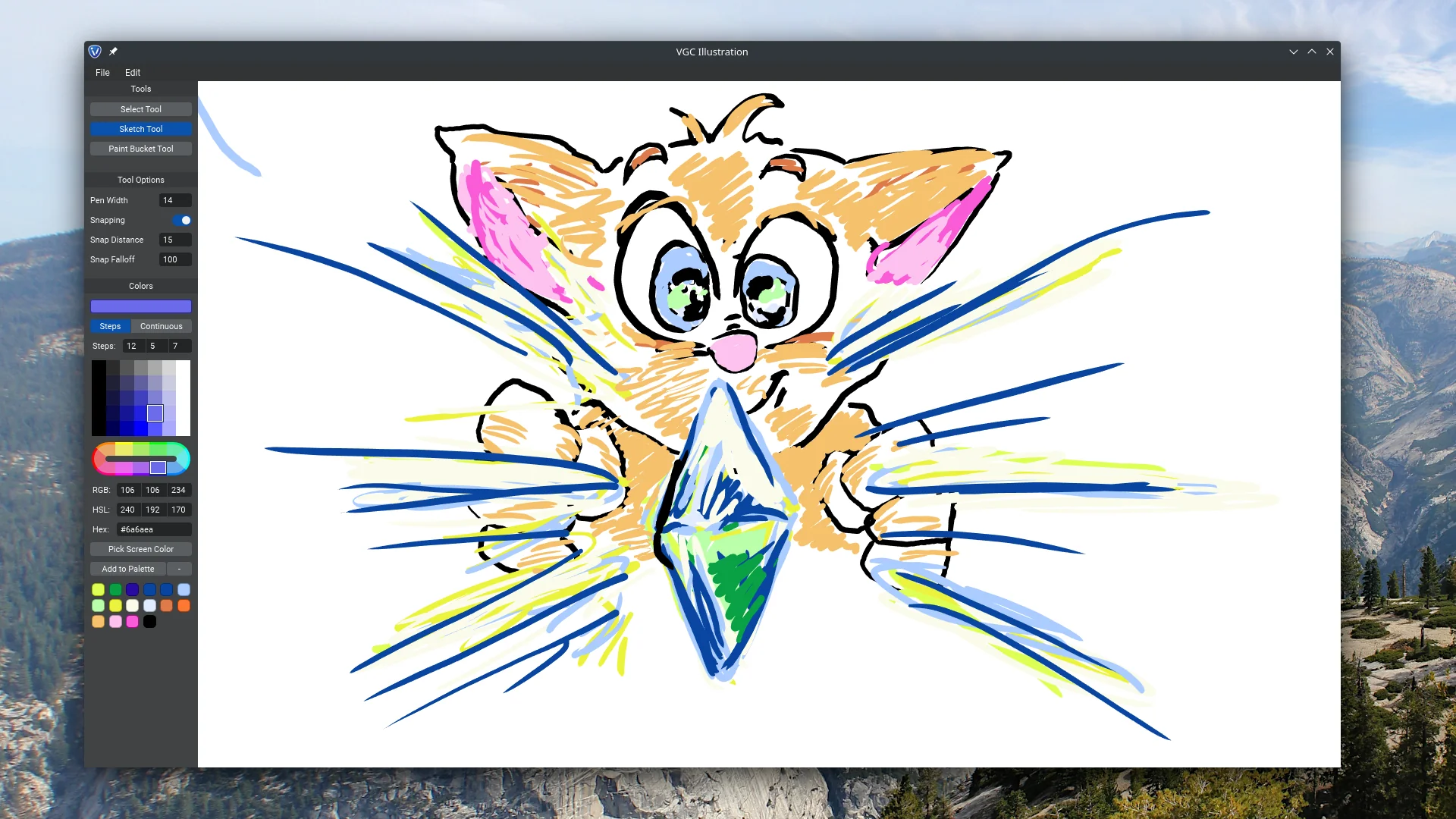 Long story short:
New system of side panels, including Tools, Tool Options, and Colors
Sketch tool got pen width, round caps, and better snapping
Paint Bucket and Select (Move) tools are now available
Canvas zooming and rotation are now available
Blender 3.6 (a long-time support release) is now in beta. There's a bunch of animation/rigging improvements, easier selection of letters in text objects, multi-layer EXR images support in the viewport compositor (plus a dozen of nodes), new Weight Paint tools in Grease Pencil (Blur, Average, Smear), upgraded UV Packing engine, simulations support in geometry nodes, Embree 4 support for ray-tracing with Intel GPU, and more.
Here's the preliminary release notes, and here is an overview by askNK:
The final release is scheduled for June 27.
Nothing fancy, as the project is wrapping up for the v0.21 release:
Draft: Better svg linestyle settings
Translation improvements
Sketcher: new edit tools toolbar
There's some talk about switching to a time-based release schedule and bi-annual releases, this initiative coming from Ondsel (disclaimer: I co-authored that post).
The general idea is that users should not have to run unstable weekly builds to benefit from quality-of-life improvements. Let's see if maintainers agree, and if they do, what comes out of this.
Dan Dennedy released an update of MLT earlier this month. There's the usual handful of bug fixes there, but I'd like to draw your attention to further work on 10-bit support:
Image formats with yuv420 and yuv444 encoding in 10-bit now supported
10-bit video support in the movit.convert filter now available
10-bit video presets now available: AV1, DNxHR-HQ, FFV1, ProRes 422, ProRes 444, ProRes HQ, x264-high10, x265-main10
The team is mostly busy fixing bugs after releasing 23.04 last month. There's another update available, with 36 fixes and improvements. But the new development cycle is open, one of the latest changes is a new option to automatically adjust tracks' height to timeline height.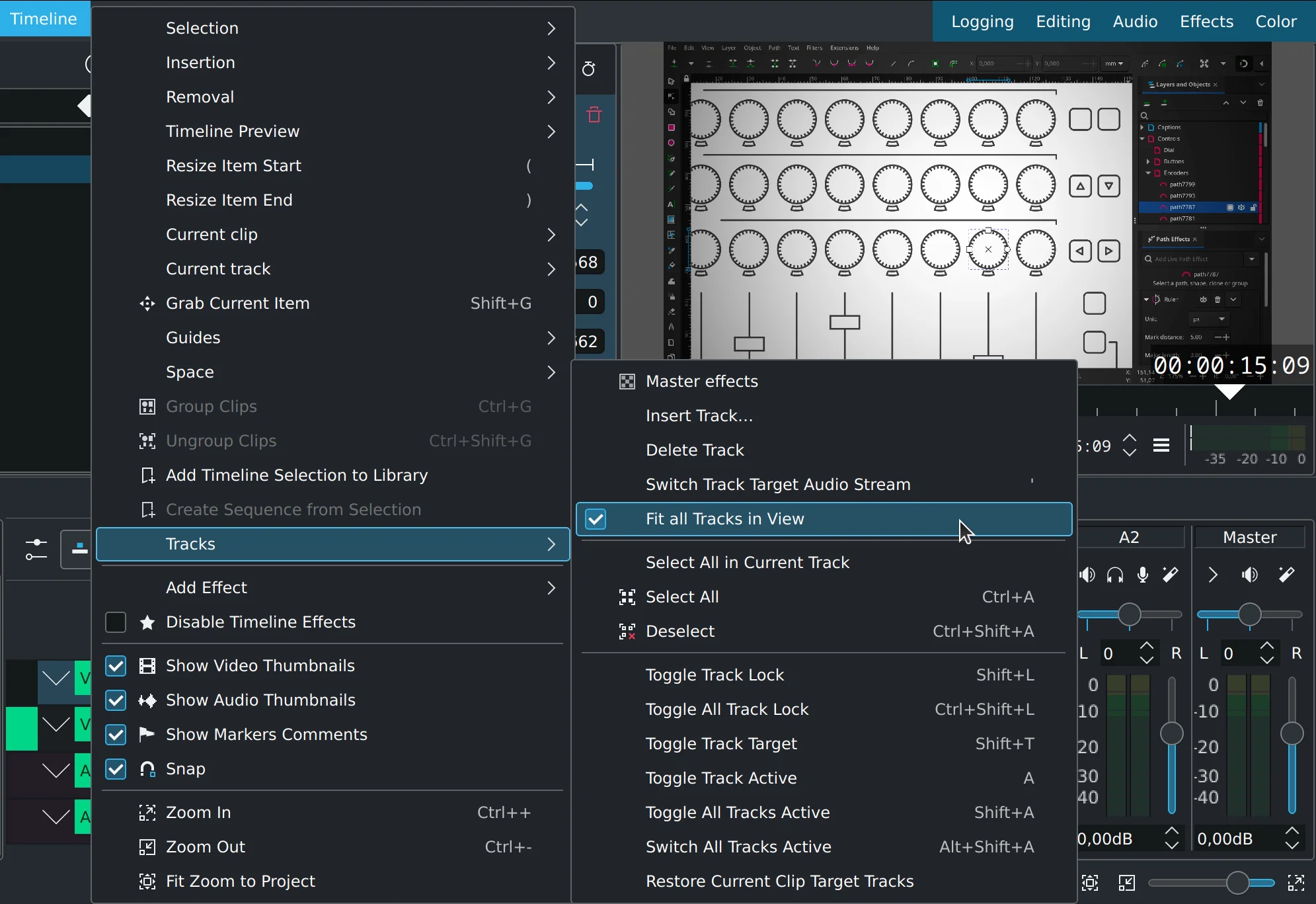 If you rely on JACK2, this release is for you. It comes with a new zero-latency jackdbus bridge. When jackdbus is started, PipeWire creates a sink/source pair and run the complete PipeWire graph as a synchronous JACK client with no added latency.
As a result of removing overhead when running the graph with the new bridge, performance has been improved a lot.
Here's full release notes.
Peter Semiletov forked DrMr, a simplistic LV2 sampler for Hydrogen drumkits. With DrumRox, he aims to maintain support for the newer drumkits file format. Patches from Filipe Coelho's earlier maintenance fork are included.
Architecture Topics demonstrates the use of the Animation Nodes add-on for construction animation in Blender:
Marta Gvozdinskaya explains how to adjust seam allowance in Inkscape for sewing (notably, Marta is one of the people directly benefitting from the recent PDF importing fixes mentioned above):
Hayao Miyazaki tribute by Saad Farooq (Blender):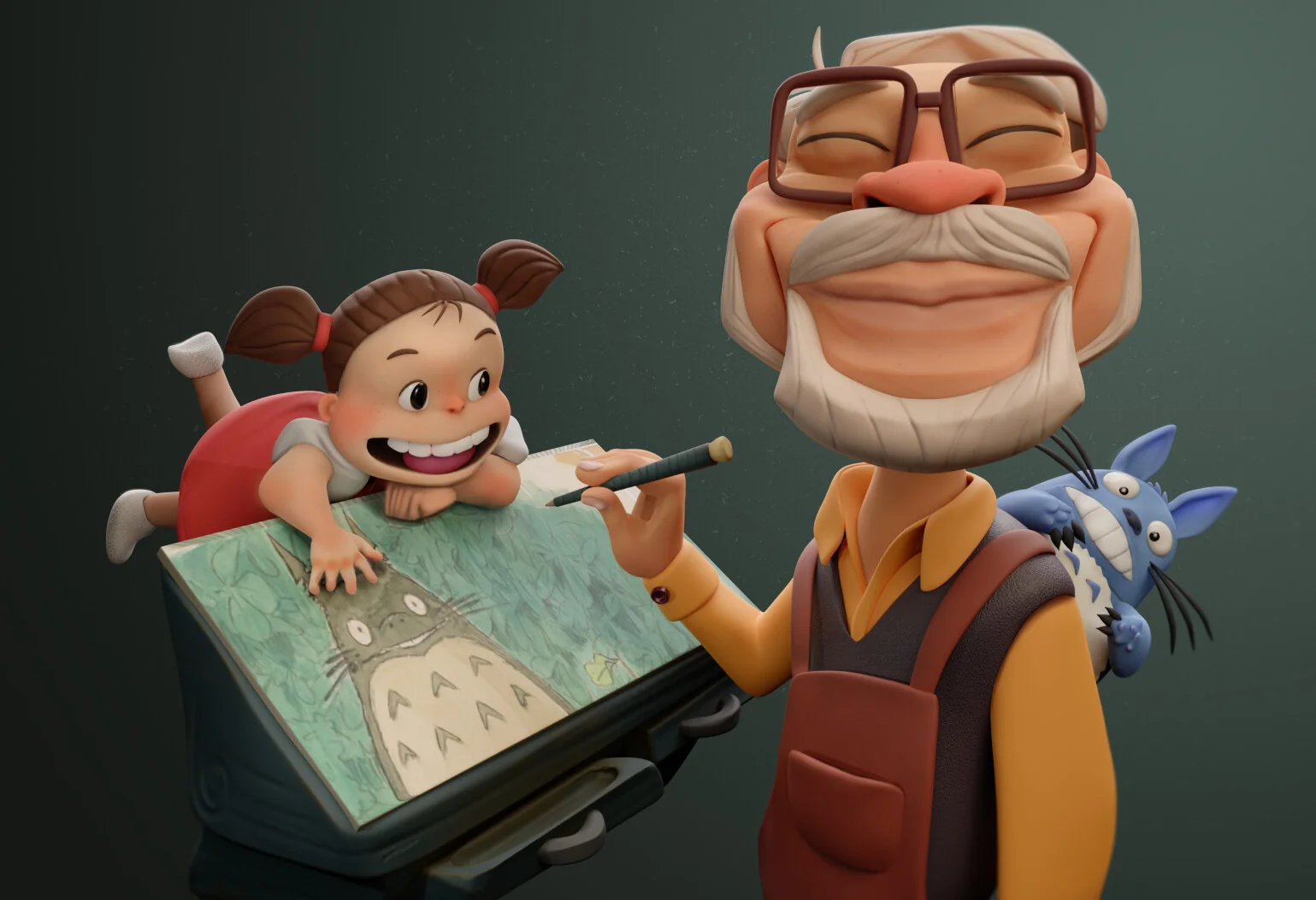 The autumn peace by Kyndra (Blender):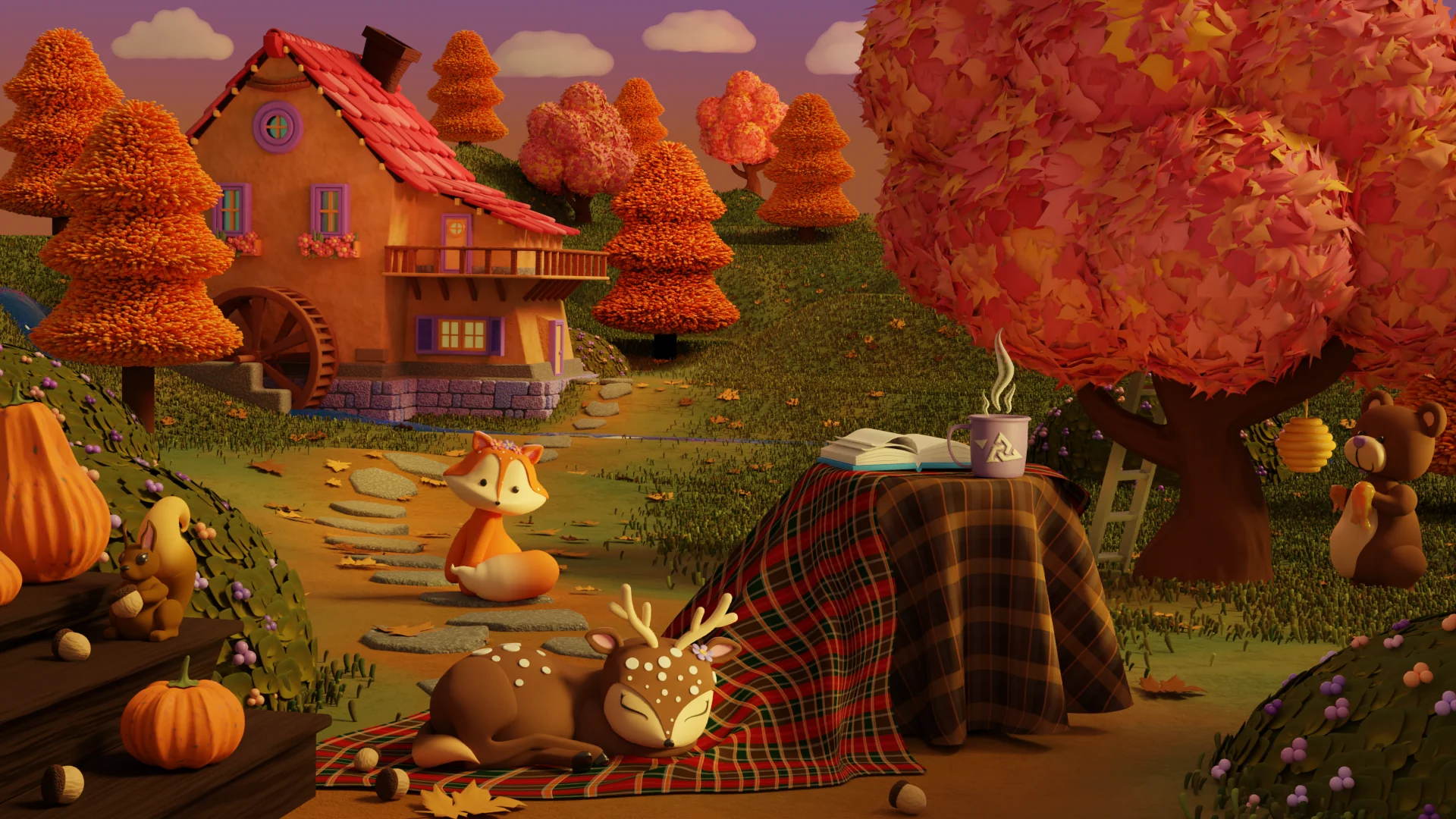 Mushroom character by Gabriel Barral (Blender):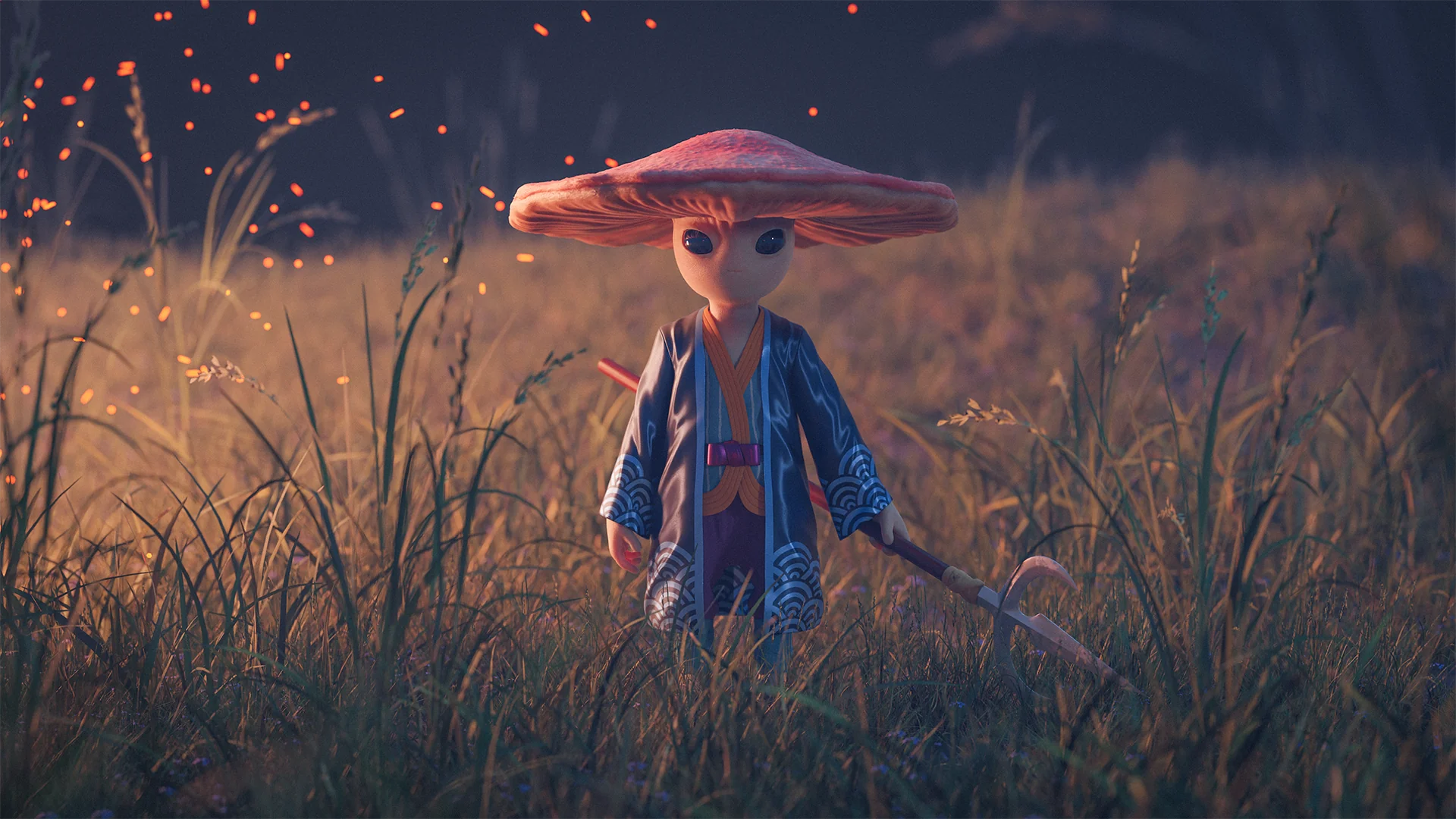 Perception Of A Castle by Tommaso Sergi (Blender, Photoshop, Marvelous Designer):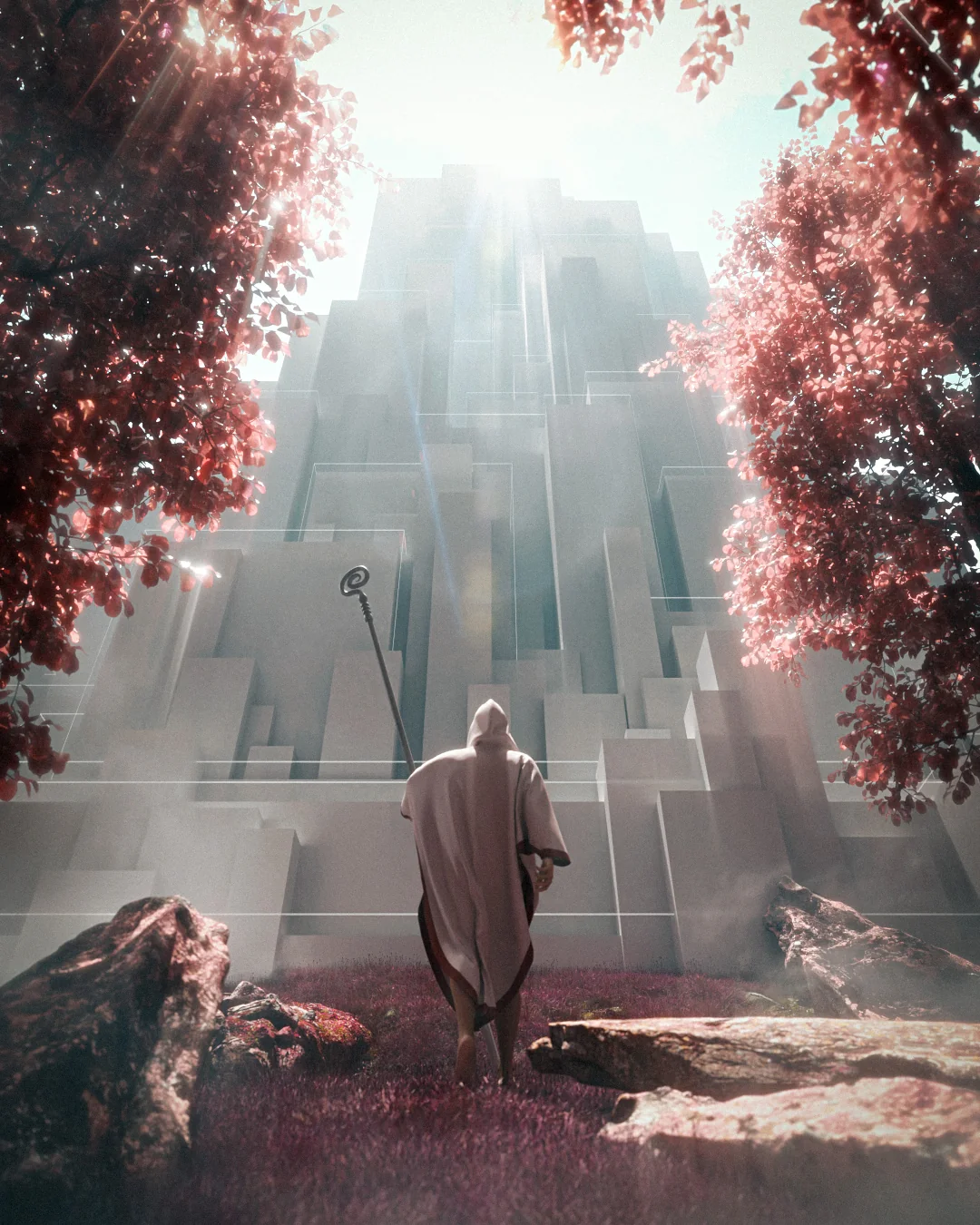 Epic Mountain by Philipp Urlich (Krita):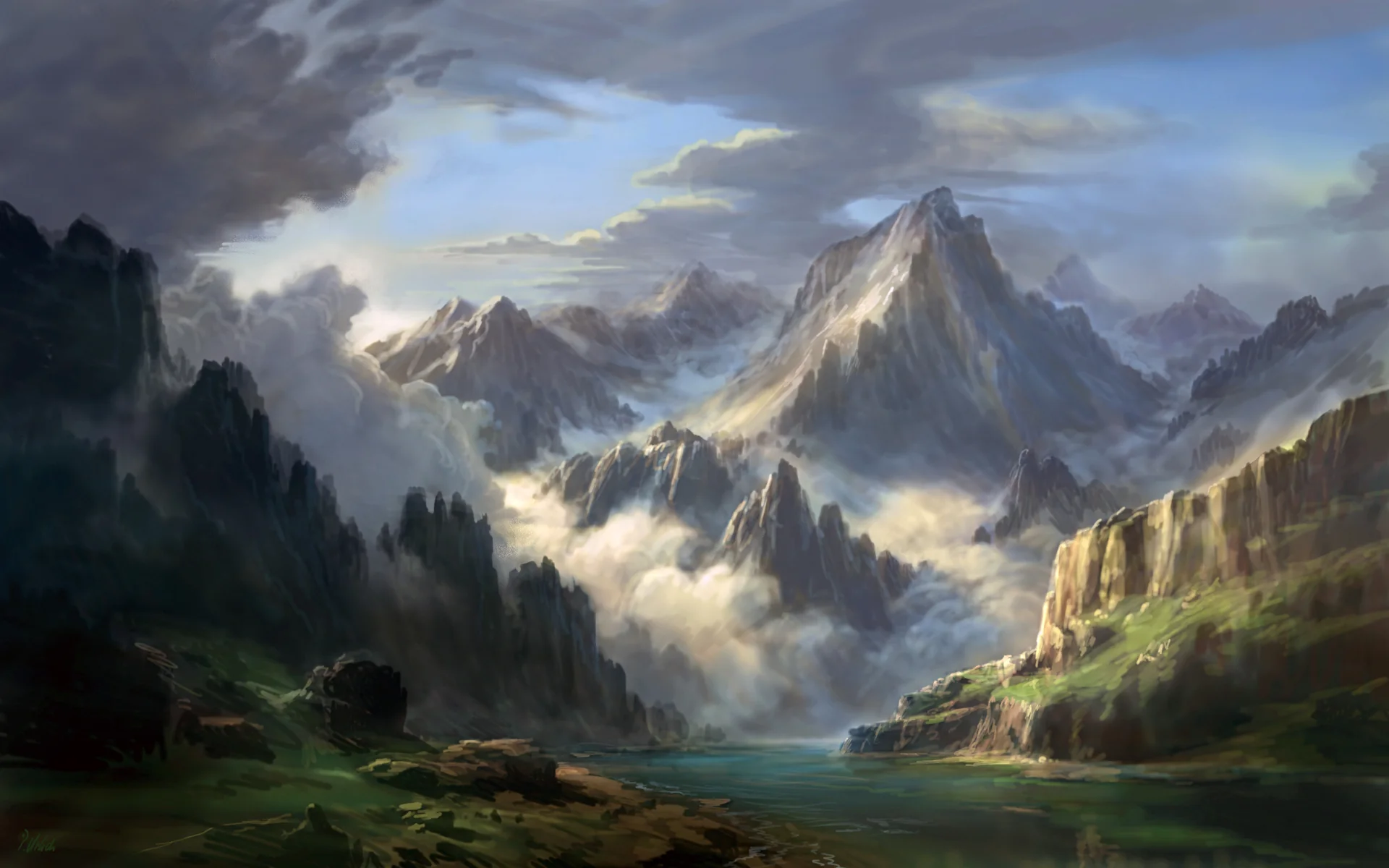 ---
Libre Arts is a reader-supported publication. If you appreciate the work I do, donations are once again possible. You can subscribe on Patreon or make a one-time donation with BuyMeACoffee (see here for more info).