Krita / digital painting

Showcases

/

Painting
The Art of Martin Trokenheim
by Alexandre Prokoudine
Today, we are talking to Martin Trokenheim, an illustrator from Sweden. Martin worked as a professional illustrator, abandoned and then rediscovered drawing, and started rocking with MyPaint and then with Krita.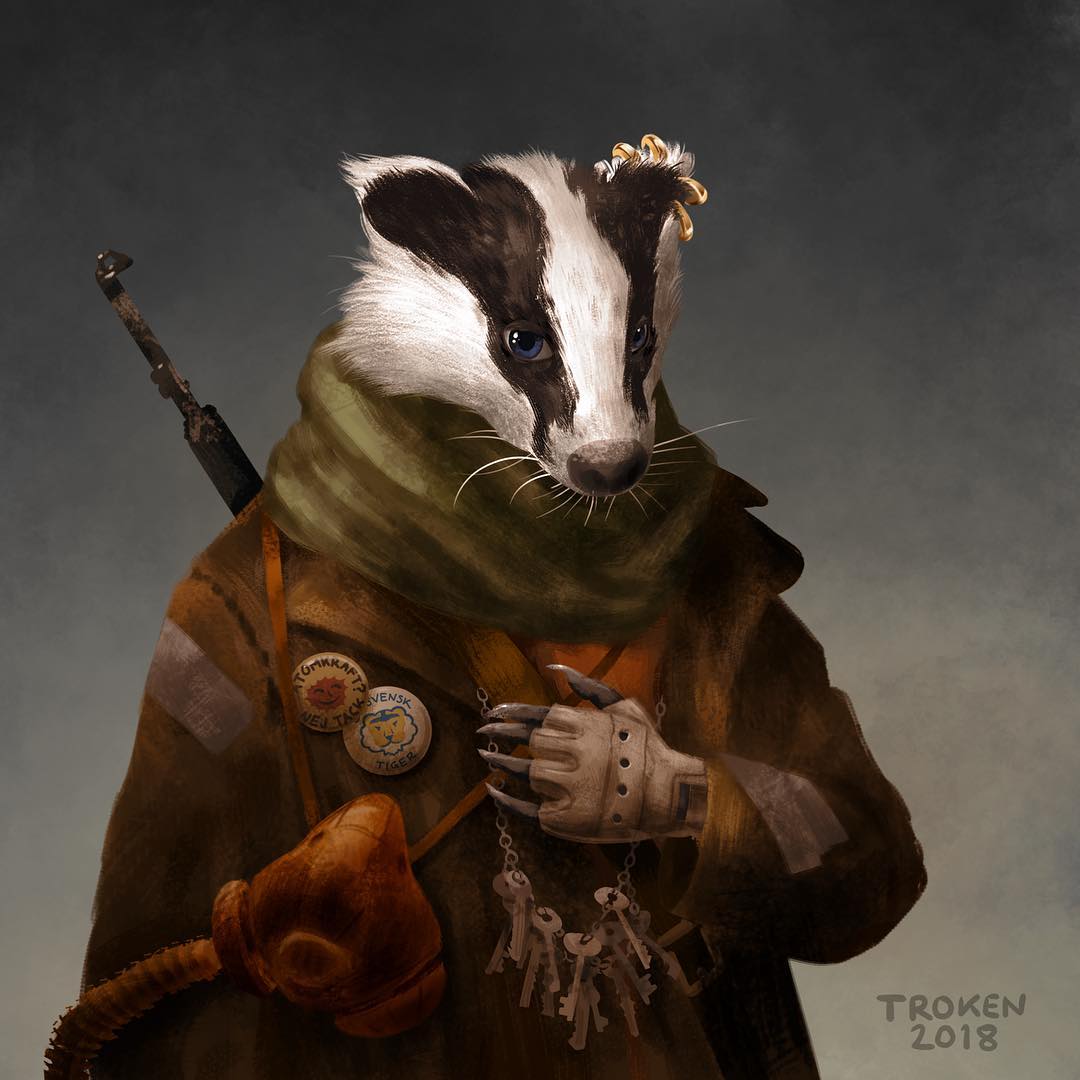 Today, we are talking to Martin Trokenheim, an illustrator from Sweden. Martin worked as a professional illustrator, abandoned and then rediscovered drawing, and started rocking with MyPaint and then with Krita.
Martin, how did you start drawing?
I started drawing as soon as I could hold a crayon in my hand. It has always been one of my interests. As a 70s-80s kid, I read a lot of comics and saw many cartoons. This inspired me much, and drawing was a way to expand those worlds to make my own interpretations. Early fan art I guess you could call it!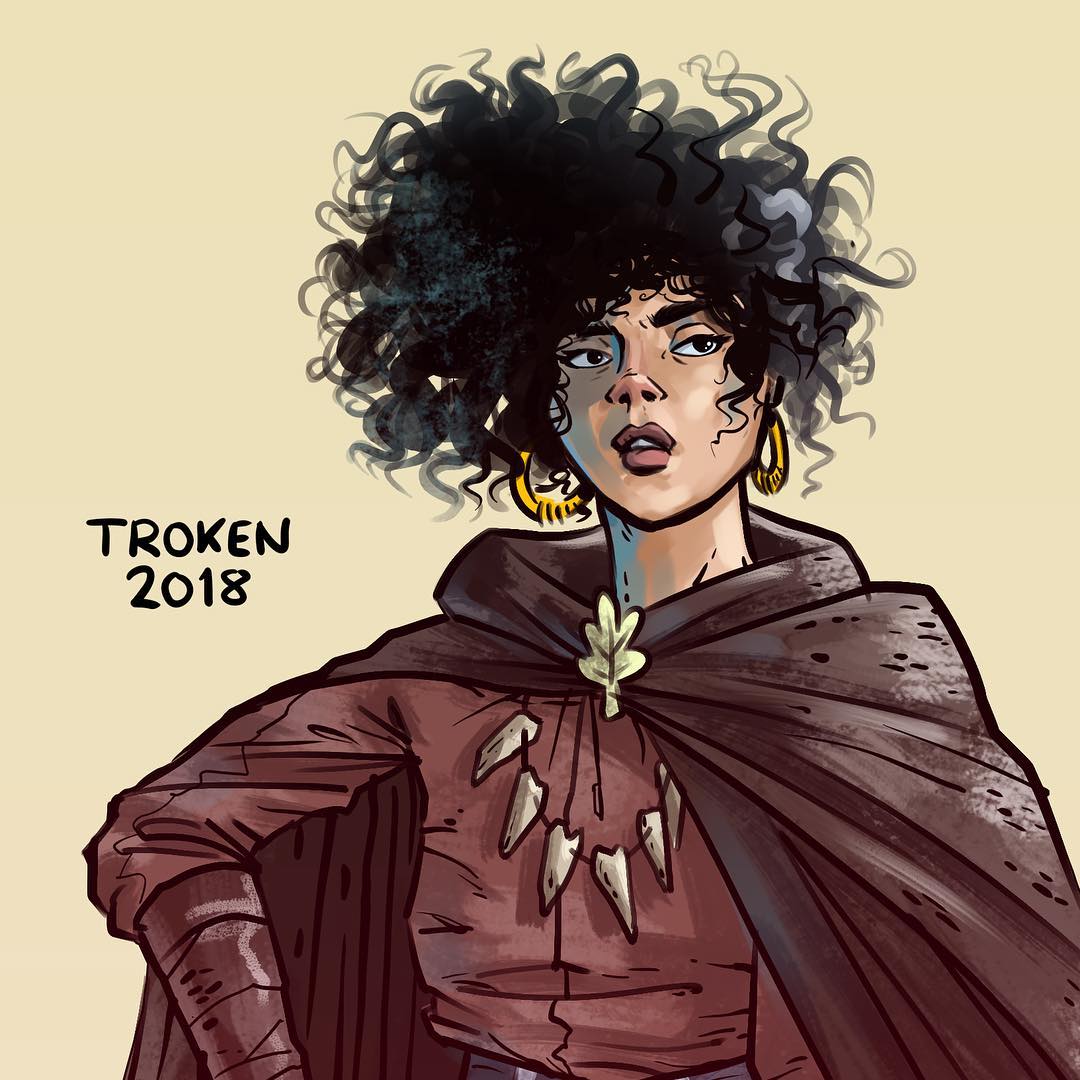 "Ronja, the Robber's Daughter, a couple of years after the events in the book by Astrid Lindgren."
I never really drew any comics myself, I'm not a storyteller, but my illustrations are clearly inspired by comics. Other inspirations were science fiction and role playing. And to be honest, not much has changed since then.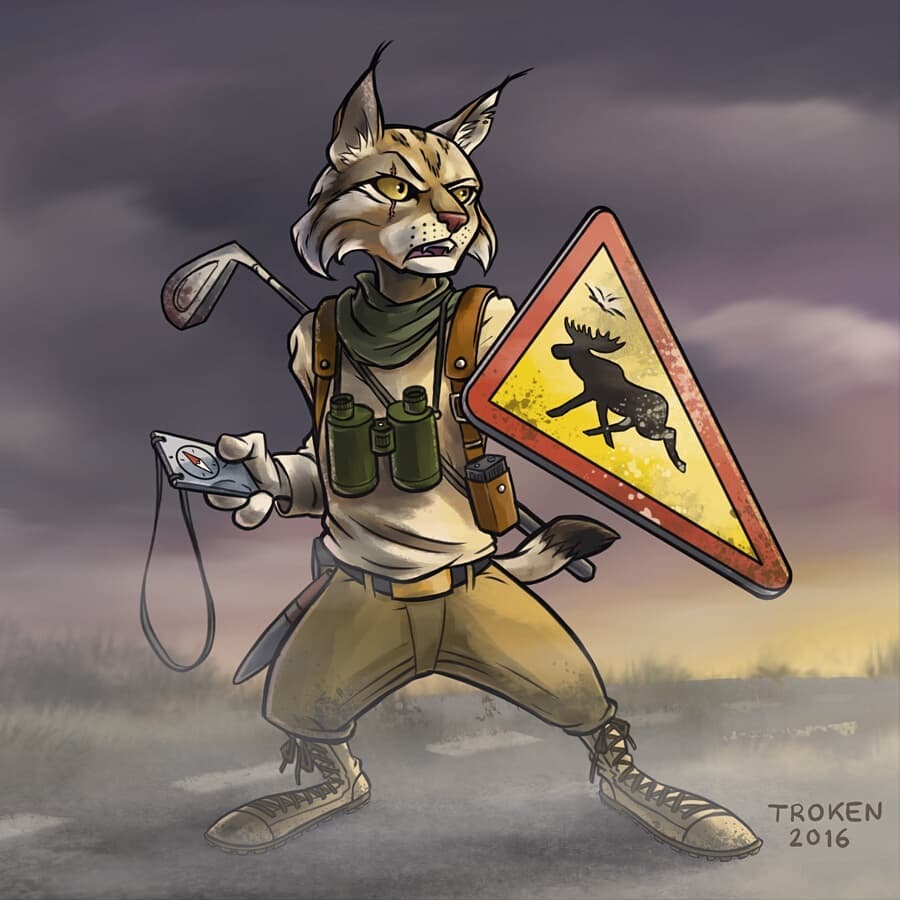 "Roleplaying game Mutant inspired lynx."
A lot of artists I've seen work in more or less same style. You seem to jump between different styles quite a bit :) How does it help you as an artist?
I variate my style because I easily get inspired by other illustrators. There are simply so many fun ways of drawing, and it is worthwhile to explore art. Also, sometimes all I need is to discover a new brush to drive me to do something I haven't tried before. Or maybe it comes down to that I haven't settled with my skill. I'm driven by getting better and it includes exploring styles.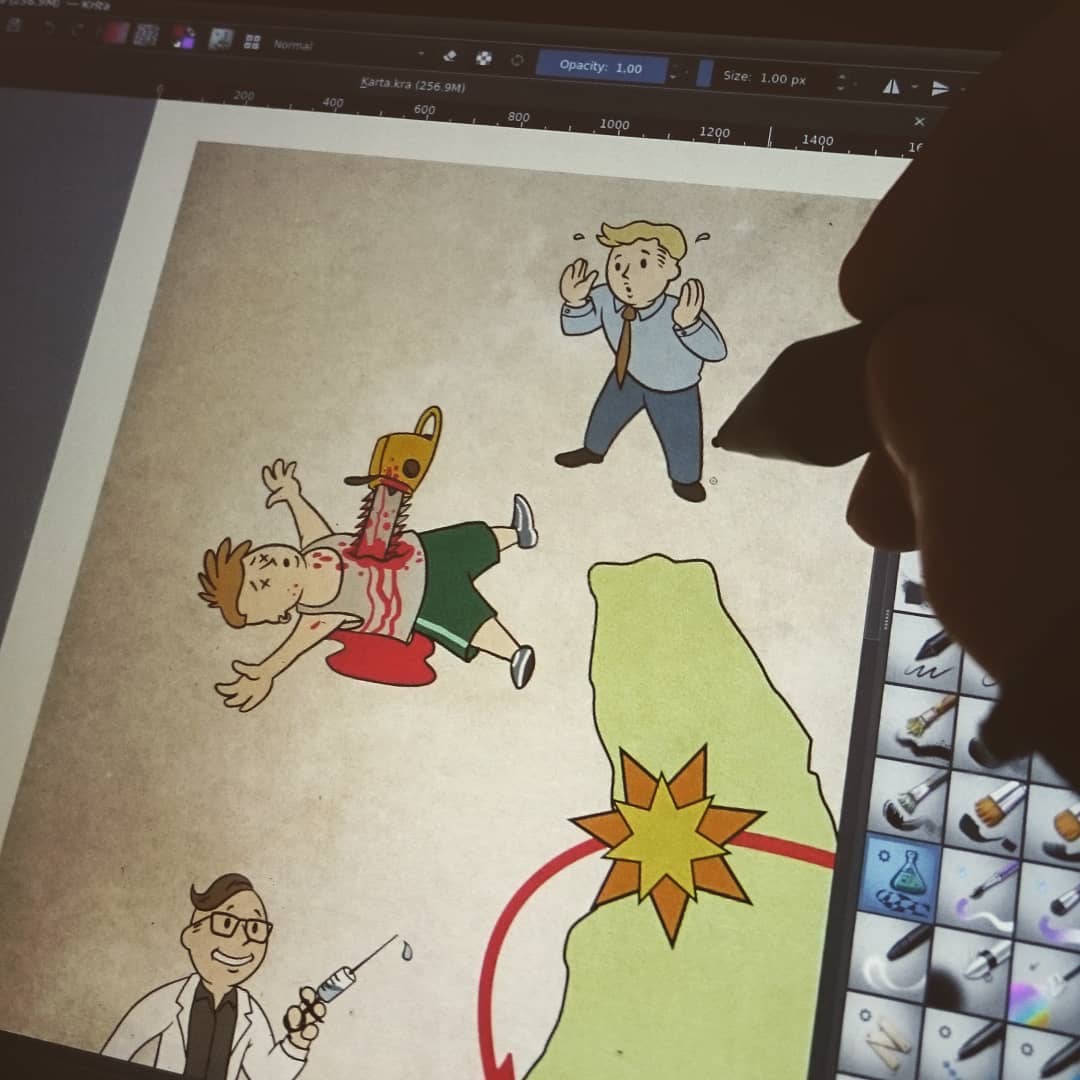 "Helping a friend with a thing."
Who are some of the artists you follow and look up to?
Some of my all time favorite artists are Tove Jansson (who created Moomin and made all illustrations), Moebius, and Pierre Christin. But since I started using Instagram, I'm amazed by all talented artists there — both amateurs and professionals. Some of these new acquaintances are CreatureBox, Matías Bergara, and Craig Thompson.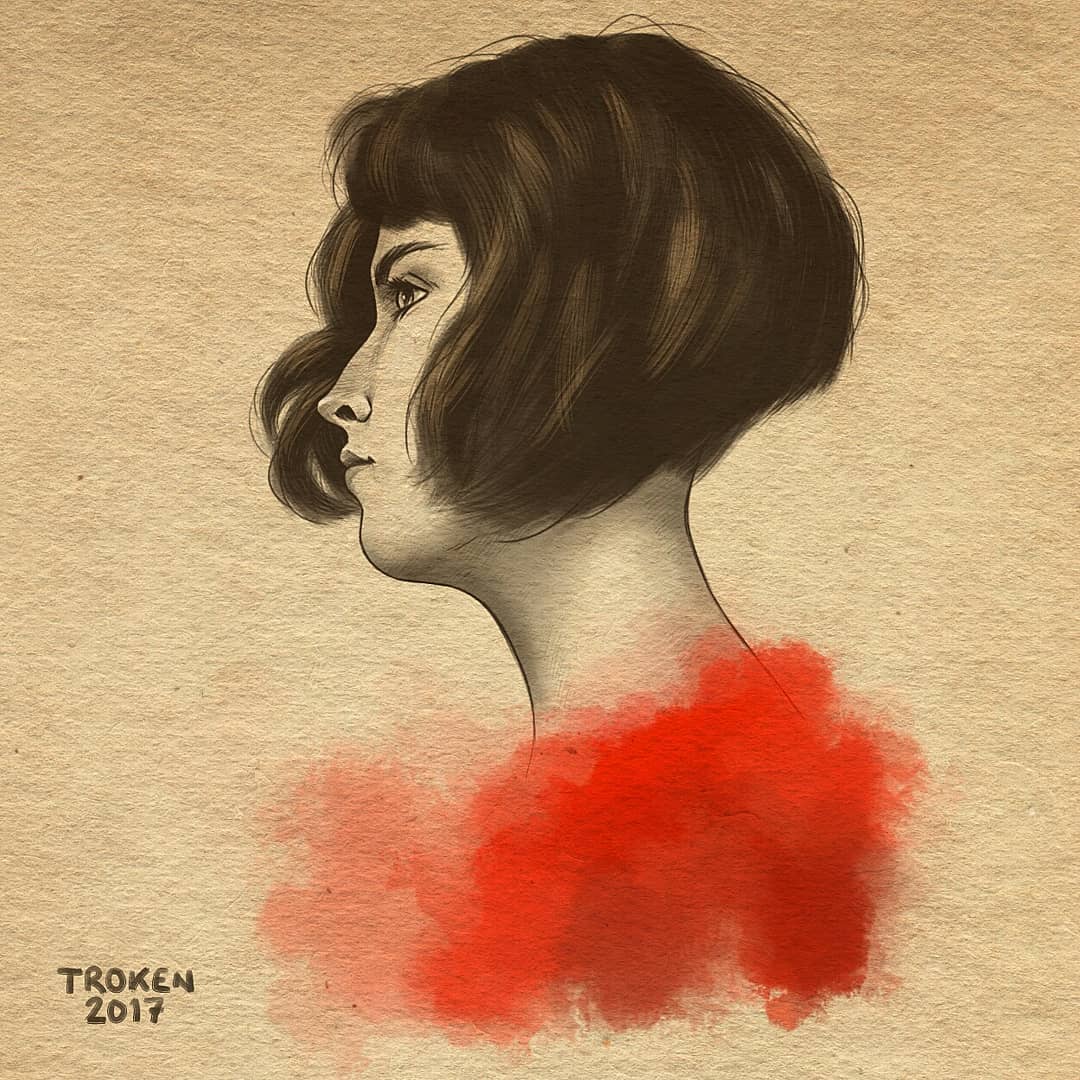 "Practicing some things on Friday night."
Do you do commissioned artwork?
My previous occupation was illustrator, and I worked as that for many years. Unfortunately, my pleasure to draw declined, I stopped draw what I like, I ceased to be inspired. Realizing the unhealthy connection between drawing and working made me stop doing commissions.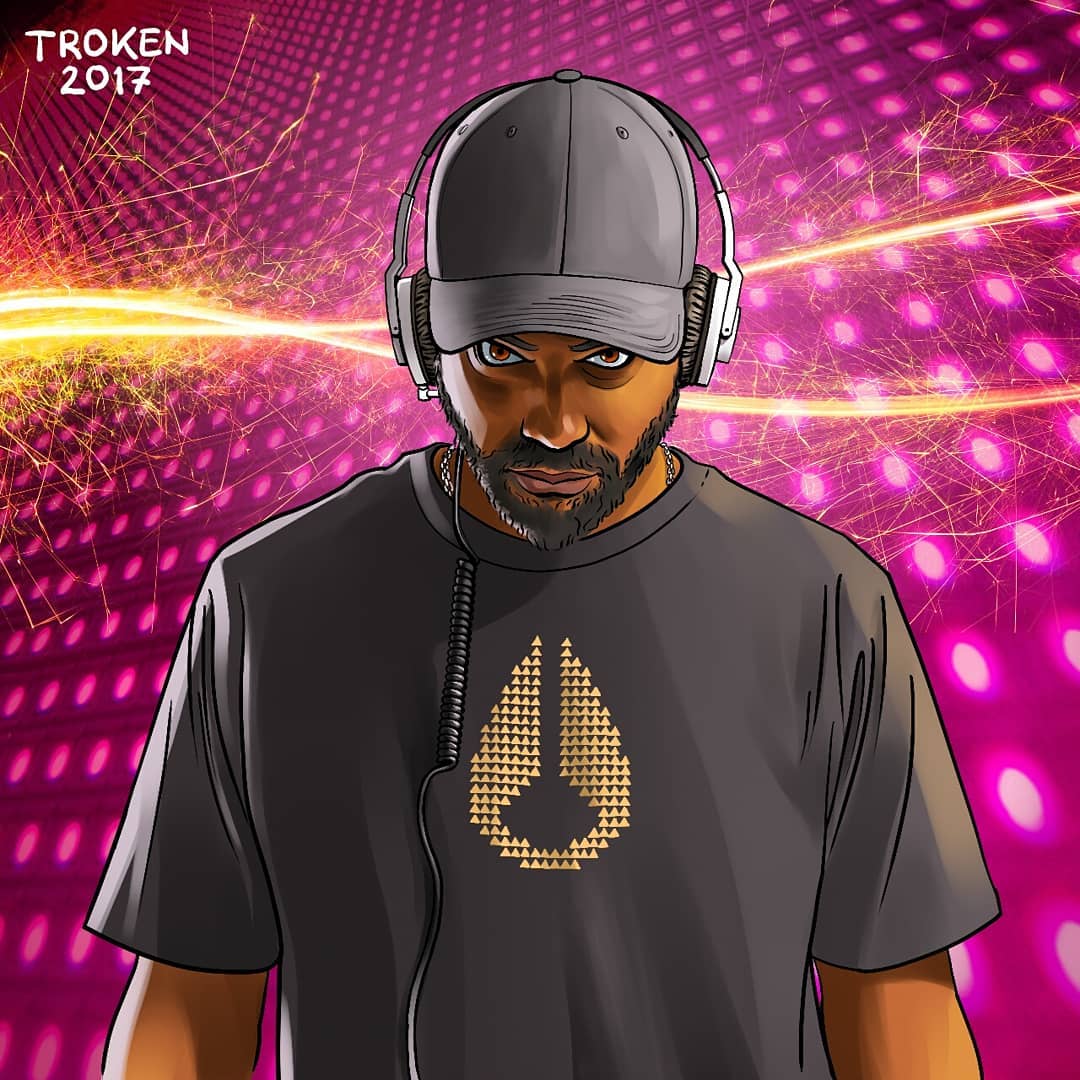 "A dear friend of mine @amilcar.ok is an music artist in Argentina. I've illustrated one of his album before and he asked me to help him again with the new one."
Later on, during my career, I started working with other things and suddenly I started drawing again on my spare time. With no one controlling my drawing anymore, the fun reappeared and now I want to reclaim all those missing years I did not draw. Thanks to this, my skills have improved and it's pleasant again.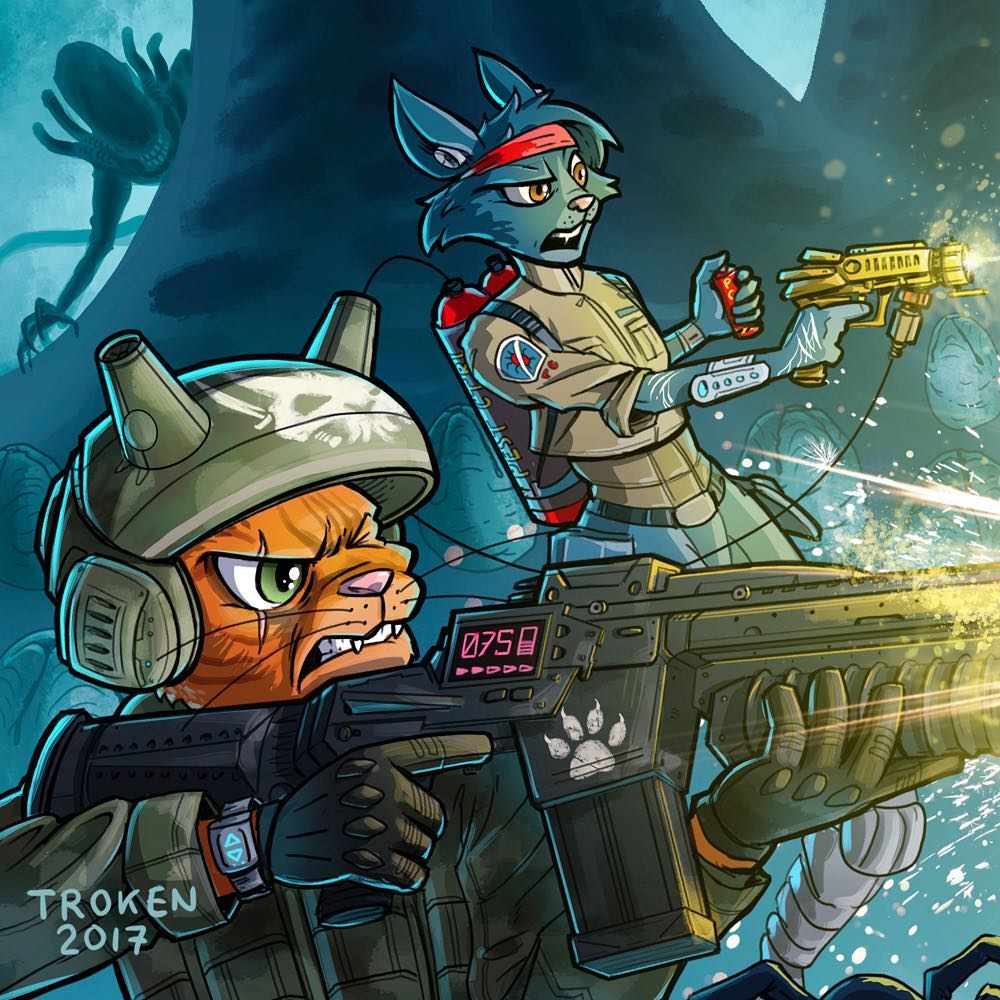 "A fake comic cover about Jones after #aliens, hunting bugs with his Android friend."
What has led you to Krita?
Being introduced to digital drawing, I tried every possible software I could find. For a time I used Photoshop and Painter. But I'm also a big fan of free and open source software, which eventually made me a Linux user (I use Ubuntu today).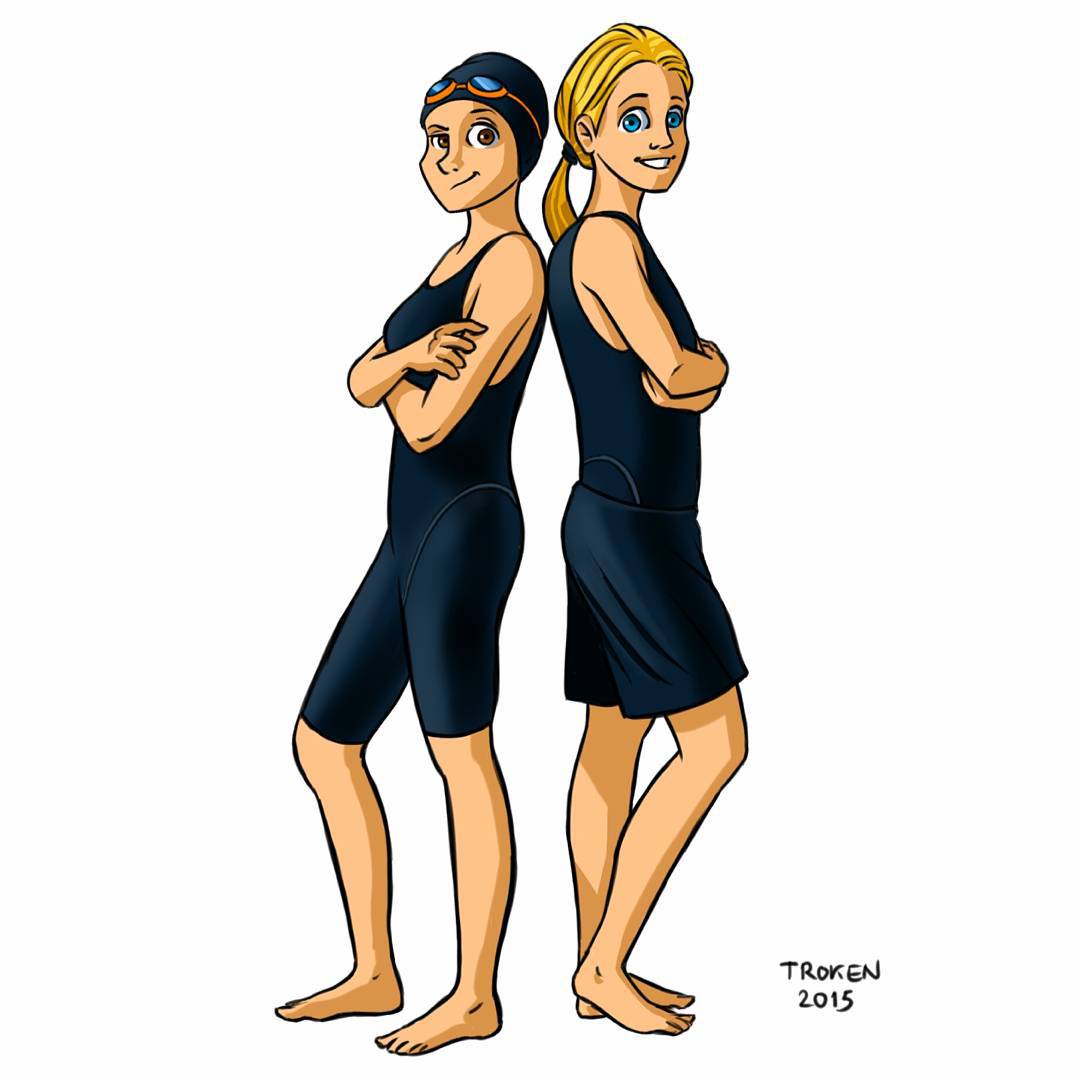 "Swimmers."
It didn't take much time to find Krita, and I haven't looked back since then. Krita is perfect. I'm a former Photoshop user, and Krita felt comfortable to take the step, the user interface is intuitive, and the brushes are a delight to use. Not only that, the regular releases and the responsive developers makes Krita future proof and constantly intriguing.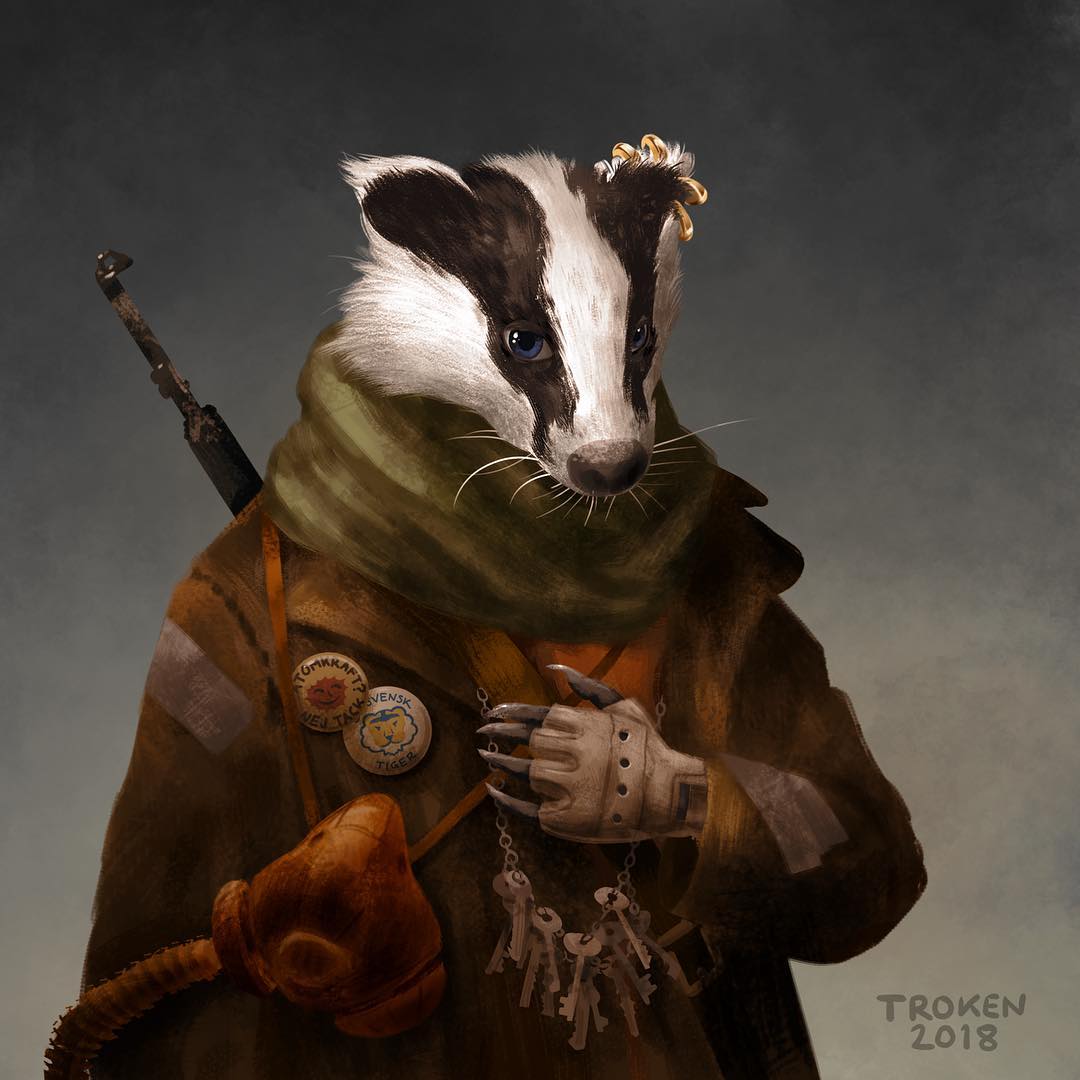 "Rogen Brigge was one of the most famous Zone scavengers of Hindenburg."
But you've also used MyPaint a lot in the past, right?
I truly love Mypaint, I think their brush engine is superior and drawing is a charm. But I have abandoned MyPaint mainly because of two reasons:
There are not many brushes to choose from. They are now old and would need a update, just like Krita did this year. And there are no good downloadable ones either.
I often need to adjust details during my work, move a hand, scale a head, or skew something. Or do some color adjustments. There are no such things in Mypaint.
So everything feels with MyPaint feels like a standstill in 2018. I hope they will develop some day.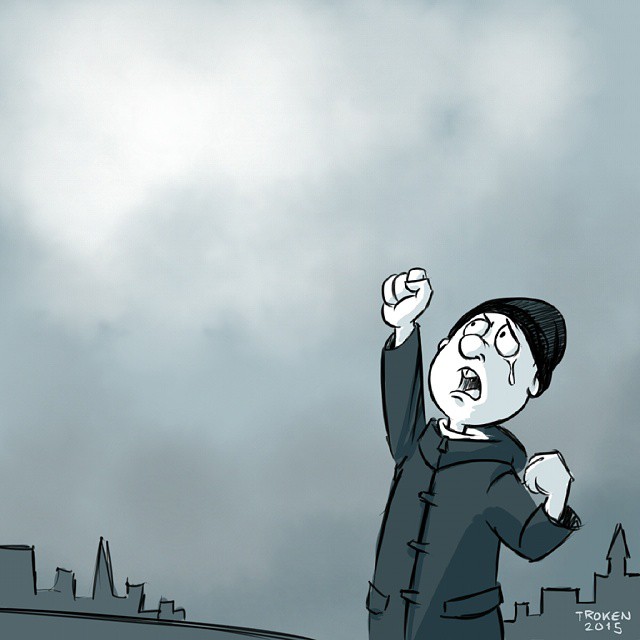 "Solar eclipse in Sweden today, but what did we get? Fifty shades of grey, boooh!!! Next opportunity 2039!"
What's your favorite thing in Krita?
It's fast brushes, even in big sizes. Blending is fast and smooth. Delay is a rare thing, I can concentrate on drawing and wont get stressed by hardware limits. But a new favorite I discovered recently are the guides. They have helped me a lot when drawing regular shapes like cylinders and straight lines.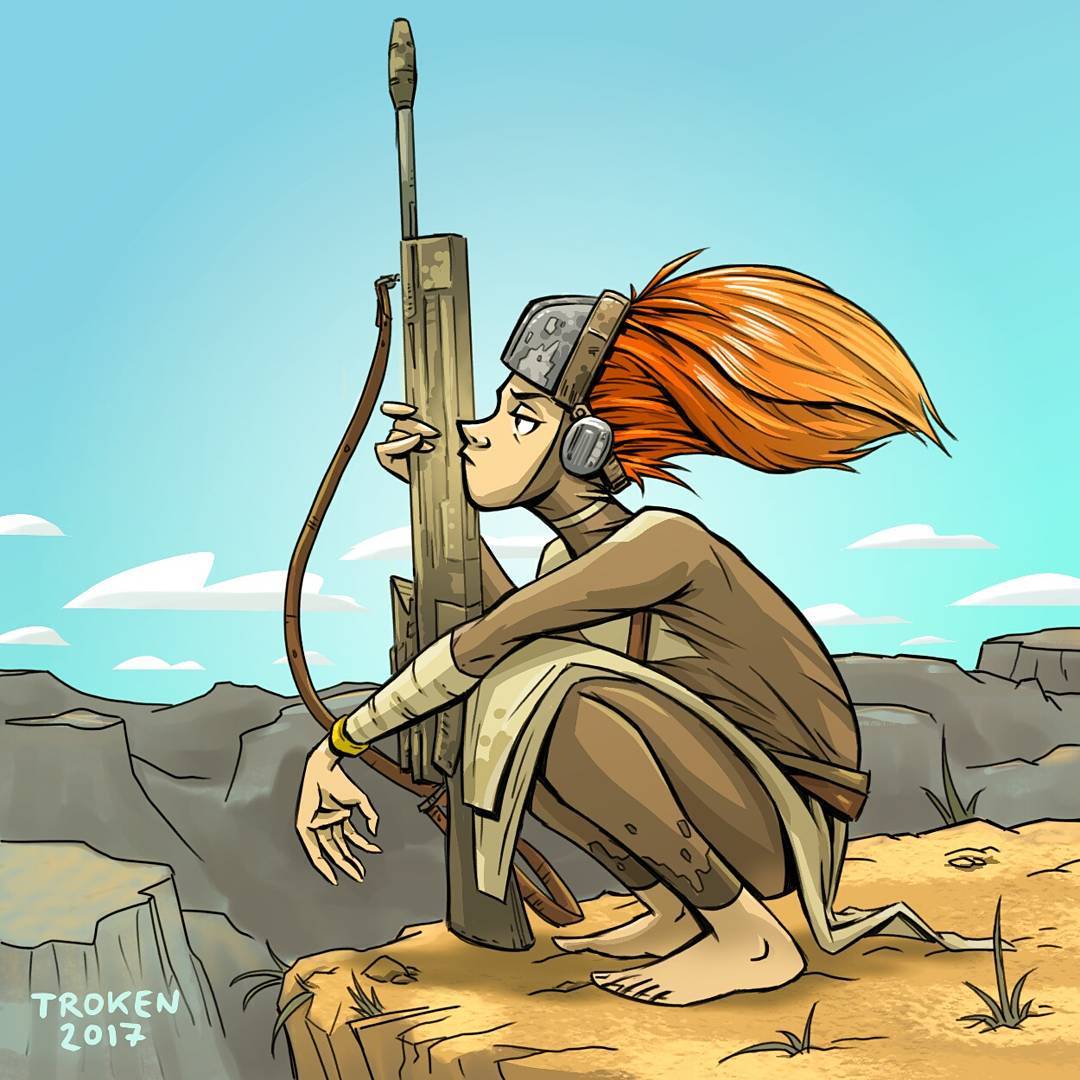 "I redrew an old futuristic amazon design from 2001."
If there was one single thing you would want Krita developers to do, what would it be?
I often use many layers so naturally the interface is important to work fluent and fuss-free. I think that there are small things and glitches in the layer window that could be improved. But I must say, during the years Krita has improved to an very impressive piece of software, and bugs I've found disappear in every new release. So it is probably only a matter of time until this will be resolved.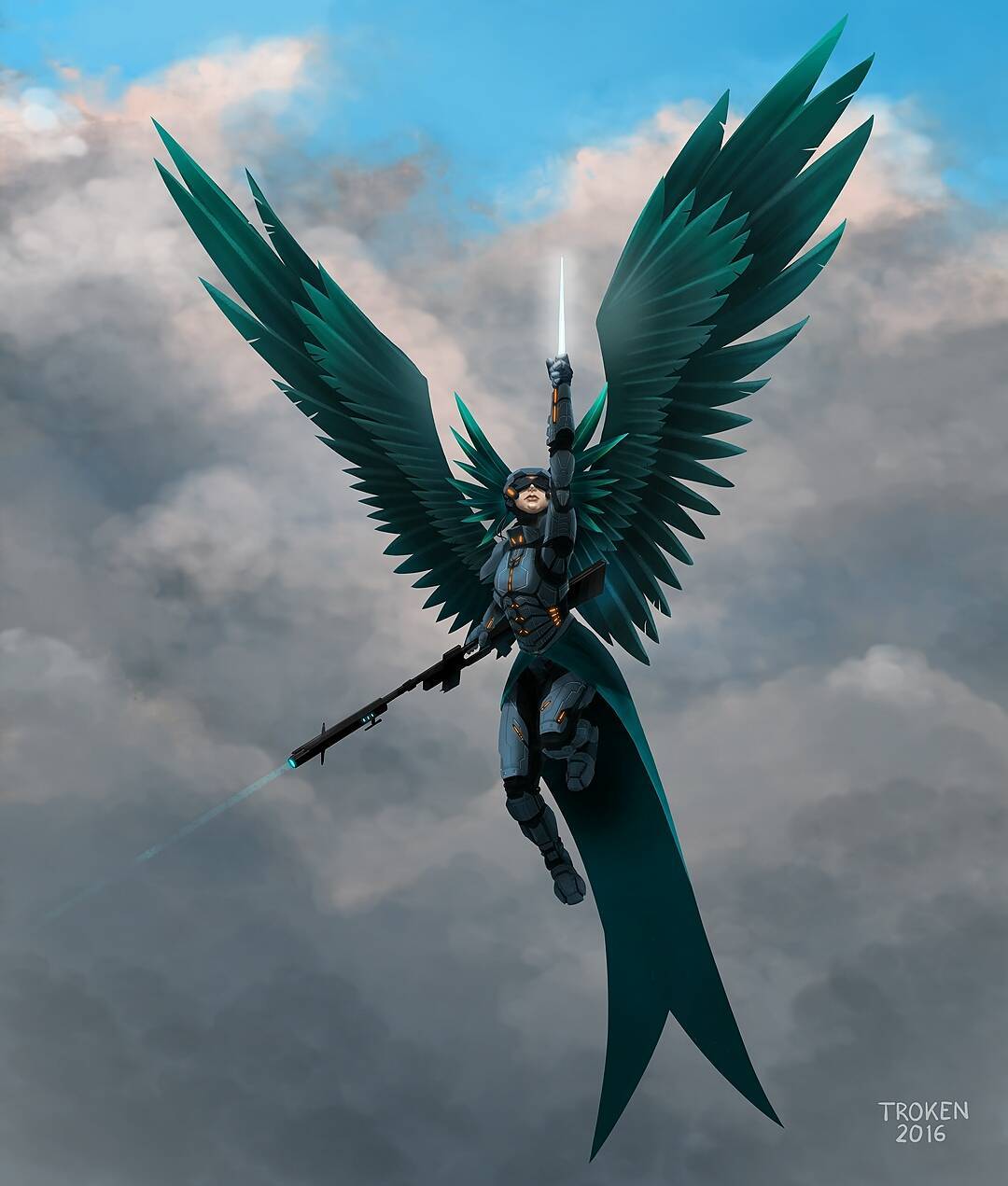 Some futuristic Valkyrie.
You can follow Martin Trokenheim on Instagram.