We are resuming showcasing artists who use free/libre software, whether it's commissioned work or interesting personal projects. Today, we talk to Adrian dela Cerna, an artist from USA who has been using Krita quite a lot for the past few years.
Adrian, what's your background in painting and digital art? Is it your job?
I mostly do freelance work making digital art.
Concept art?
I've made indie board game designs, banner illustrations, and some concept art. All for freelance clients. All of the concept art you see on my Artstation page are personal works.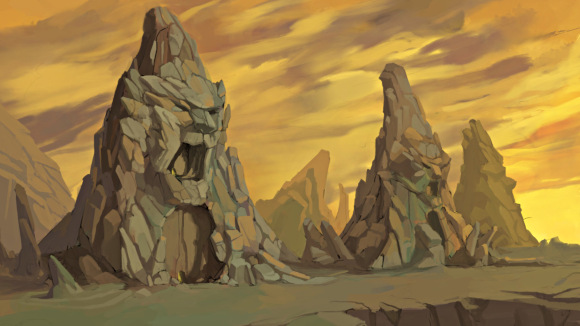 When and how did you discover Krita?
Around 2016, I was looking for a free digital art program that didn't feel too limited, which I thought was the case for most free programs.
Little did I know I would end up liking painting in Krita, then soon discovered you could also animate in it! And I thought that was really cool too.
So what would you say is the most compelling aspect of Krita for you? Particular features? That it's free? Something else?
I'd say the most compelling aspect of Krita is that although it's free, I'm able to comfortably create digital paintings and other digital art. I find the different workspace presets to be quite useful, yet simple.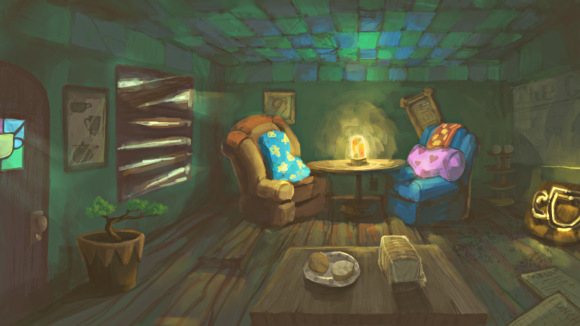 Possibly my favorite part of working in Krita when I make digital paintings there is how the color picker tool is automatically bound to the CTRL key, which makes my painting process run much smoother when I start picking up colors from other parts of the artwork.
I study 2D animation as well, and I really like Krita's animation workspace. I found it very intuitive and easy to use and manage. The newest version of Krita, which has the added feature of importing audio, is very useful when I'm working with lipsync homework.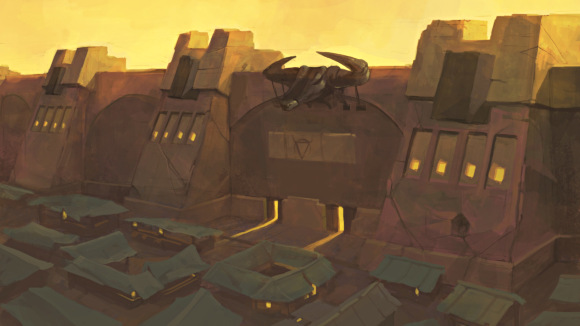 Can you tell a bit about the open world project you've been working on? A lot of environment paintings you posted on Artstation seem to be part of it.
Ah yes, I started working on that open world project earlier this year. It was supposed to be a world based on the zodiac signs. I decided to discontinue it, because I didn't feel like the project had that much depth when I started it. I might decide to restart that project someday though. The pieces Leo, Virgo, Taurus, Aries were part of that project.
The work I made after that were all stand-alone concepts and illustrations. There was a pair of "Apothecary" pieces, which I did just because I was interested in making a building that would be along the lines of an apothecary.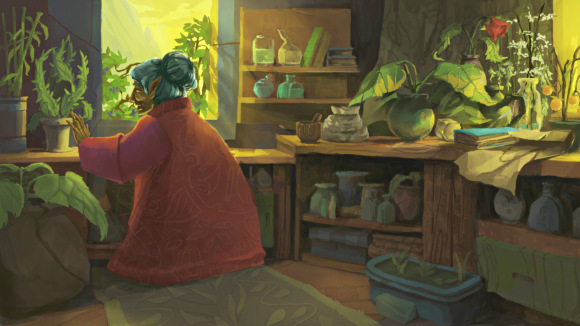 What would you say are the kind of things/events that trigger your imagination and get you to start a personal project most of the time?
It's usually something simple that makes me want to work on a personal project. For example, if I see a really good lighting scene as I'm walking outside, I'll start to take note of it into my mental library and get inspired to make a piece or two that somehow incorporates that good lighting scene.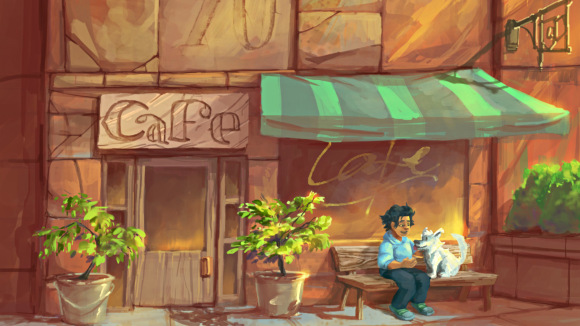 My inspiration could come from seeing interesting tree shadows creating pockets of light to seeing a pink and purple sky. In other words, most sources of my inspiration are mundane, everyday things, then I try to exaggerate or make it look a bit fantastical as I work on a piece.
Are there any artists you look up to?
Definitely! Off the top of my head, Marco Bucci, Pascal Campion, and Peter Mohrbacher are digital artists I really look up to. All three have very different styles, but I love all of their work!
Adrian is on Artstation and Instagram.