MyPaint gets SAI brushes, Krita goes for Alchemy's pull shapes
Can you feel it in the air? There seems to be an urge to port useful features from less actively into more actively developed software projects.
Gato Hayakawa published a new custom set of brushes for MyPaint that mimic brushes from Paint Tool SAI. As he explained, these are the "lineart" brushes, so the set isn't complete yet.
Gato-san specifically mentions a few important things in the announcement:
Some brushes work differently depending on brush size (the crayon, for instance). This is MyPaint-specific.
There is no complete texture brush substitute. The existing brush provides a generic feeling of one, and is based on an existing MyPaint brush with similar behavior.
If you want the stabilizer effect, you need to enable slow position tracking in the brush editor.
How to install: grab the ZIP file, and use Brush / Import brushes menu to locate the downloaded ZIP file.
Meanwhile Ghevan posted a custom set of pull shape brushes for Krita that he ported over from Alchemy.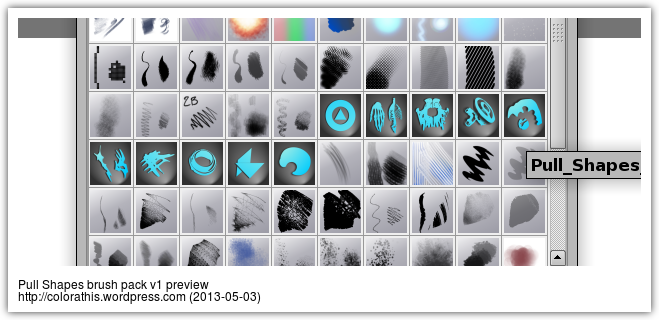 Here are some sketches he already did with the set: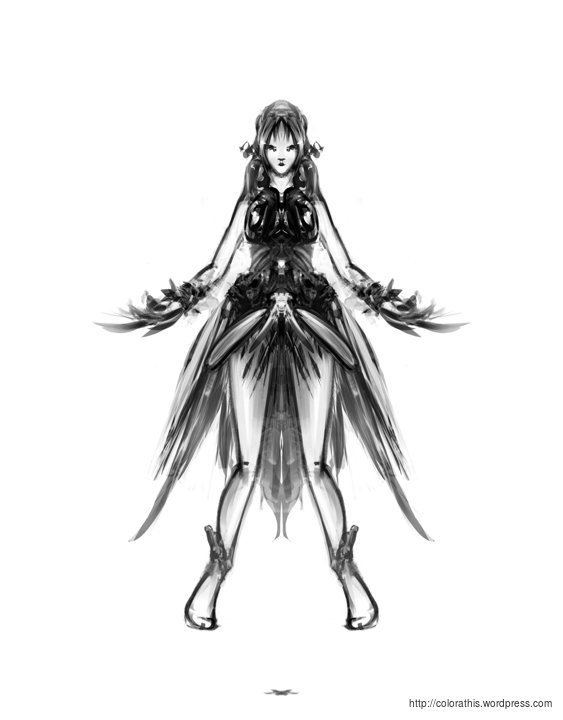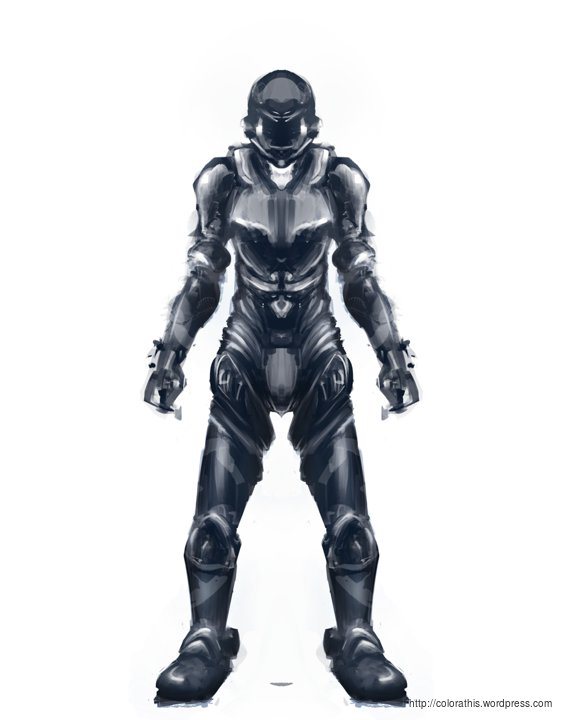 For downloads and detailed description please visit Ghedan's blog.
Porting stuff form Alchemy to Krita isn't new. E.g. mirror painting and the shape brush are among the features inspired by Alchemy's tools.
Both efforts are 3rd party projects from community members. As far as we can tell, there are no plans to merge both brush sets into respective official bundles.