Cronopios and Famas animation trailer released
Juan Pablo Bouza reports: "I'm glad to present to you the first trailer of Cronopios and Famas, an animation movie that is being produced in Argentina". The movie is being produced with GIMP, Blender and Ardour.
"Historias de cronopios y de famas" is a short story anthology by Argentine author Julio Cortázar, published in 1962. As much of Argentine literature in the 20th century is deals with social issues in the society, but in a considerably surrealistic entourage typical for Cortázar.
The film is being created exclusively with free and open source software: from image editing and animation, to audio editing and final mix. Production started more than 2 years ago, and we've worked with a team of 5 to 7 people, so it has been a really hard job to get the almost 100 minutes of the film done.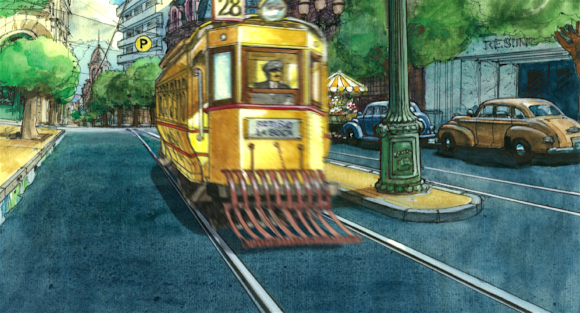 Watercolor paintings
The movie consists on ten different short stories based on Cortazar's book. Each story was painted by a renowned Argentinian artist. These paintings were digitized, treated in GIMP and then animated in Blender using a mix of 3d and 2d motion graphic techniques.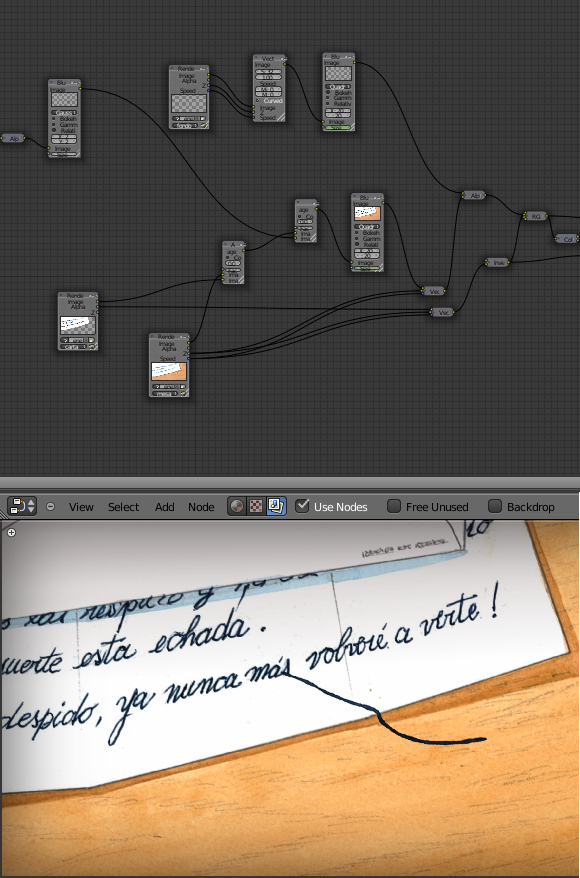 Compositing 2D and 3D with Blender
The GIMP to Blender workflow was implemented and refined by Guillermo Espertino with help by Alejando Omar Chocano Vazquez, who wrote the XCF to Scene script, and ZanQdo who rewrote it for Blender 2.5. The script was later added to upstream Blender project, so the movie doesn't contribute to the community in just the cultural way.
Compositing was partially done by Juan Pablo Bouza, as well as by Iván Hoffmann of Licuadora Studio who was also part of the "Viaje a la tierra del Quebracho" team. In fact, you most likely know at least some of the other crew members: Claudio Andaur, Guillermo Espertino, and Pablo Lizardo.
The audio in the movie is largely based on Creative Commons licensed sounds downloaded from Freesound.org. It was all edited in Ardour 3. The final video and audio editing is being made with Blender and Ardour synchronized via JACK transport.
An older video demonstrating Blender and Ardour syncing over JACK transport
Needless to say, this was all done on Linux.
The team is currently finishing compositing and doing the final render (40% to go). Juan Pablo thinks that the whole movie will be finished by April. He will try to make some of the project files available for download as Creative Commons so that the team could share the motion graphics tricks they used (compositing, rigging, modeling, etc). That will be after finishing the movie and launching a website for it.