While going through portfolios on Behance Network, I stumbled upon a quite interesting take at 3D landscapes by Pierre-Abraham Rochat, a Lausanne (Switzerland) based artist.
Many Blender artists do their best to squeeze the air out of LuxRender's lungs to make the most photorealistic render ever (and rightfully so). But Pierre-Abraham takes a completely different approach. He makes beautiful simplified landscapes.
I'd even venture to say that it's low-poly at its finest. Here is an example, "Le Chalet" (2011), inspired by a place in Jura mountains.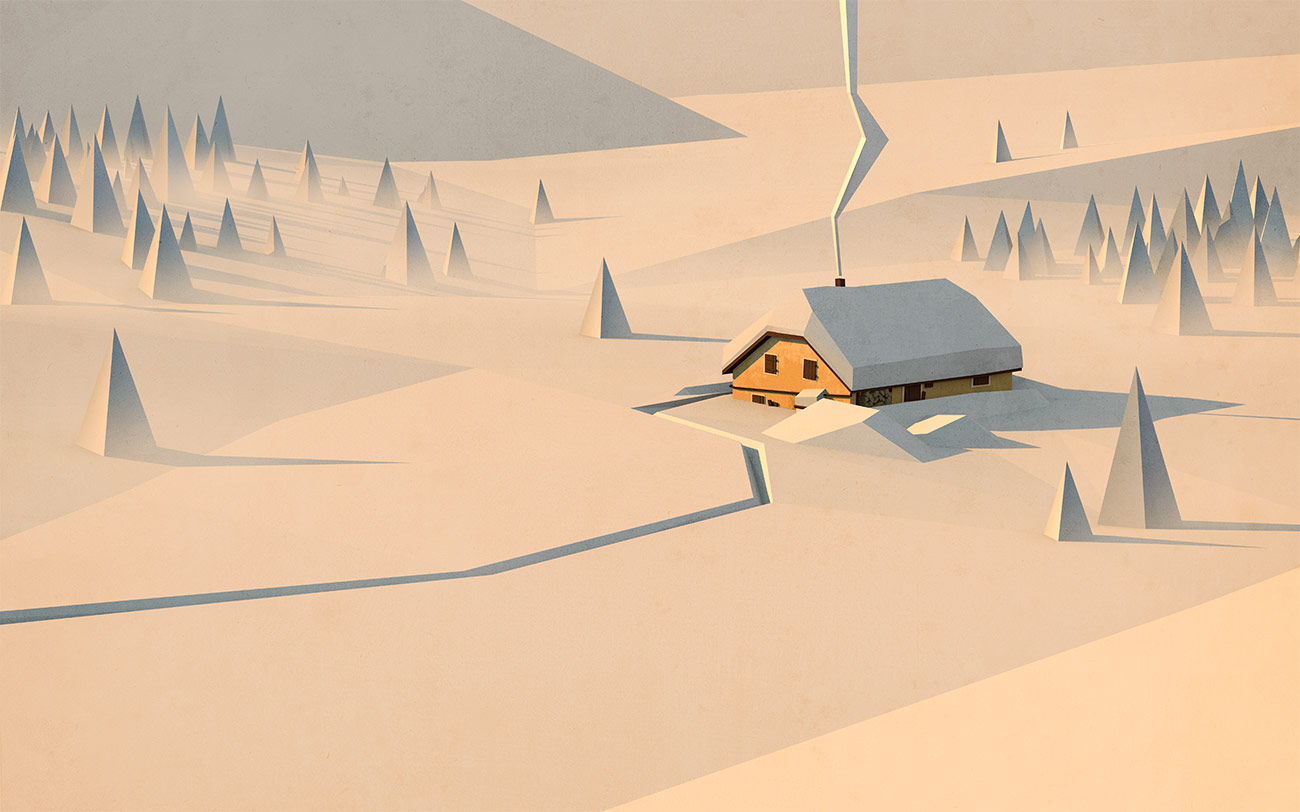 If you are wondering where this is coming from, here is a hint: an earlier watercolor painting (2008) by Pierre-Abraham: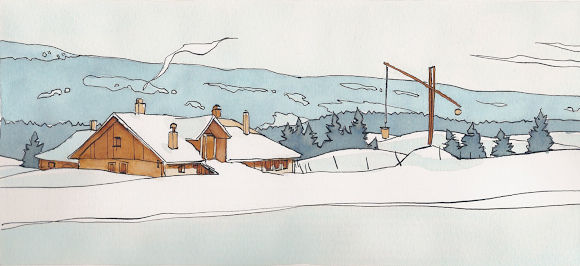 You can find similar pairing elements in his other works, like on this watercolor painting…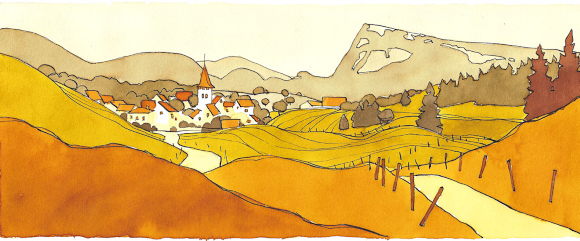 …and then this Blender rendering: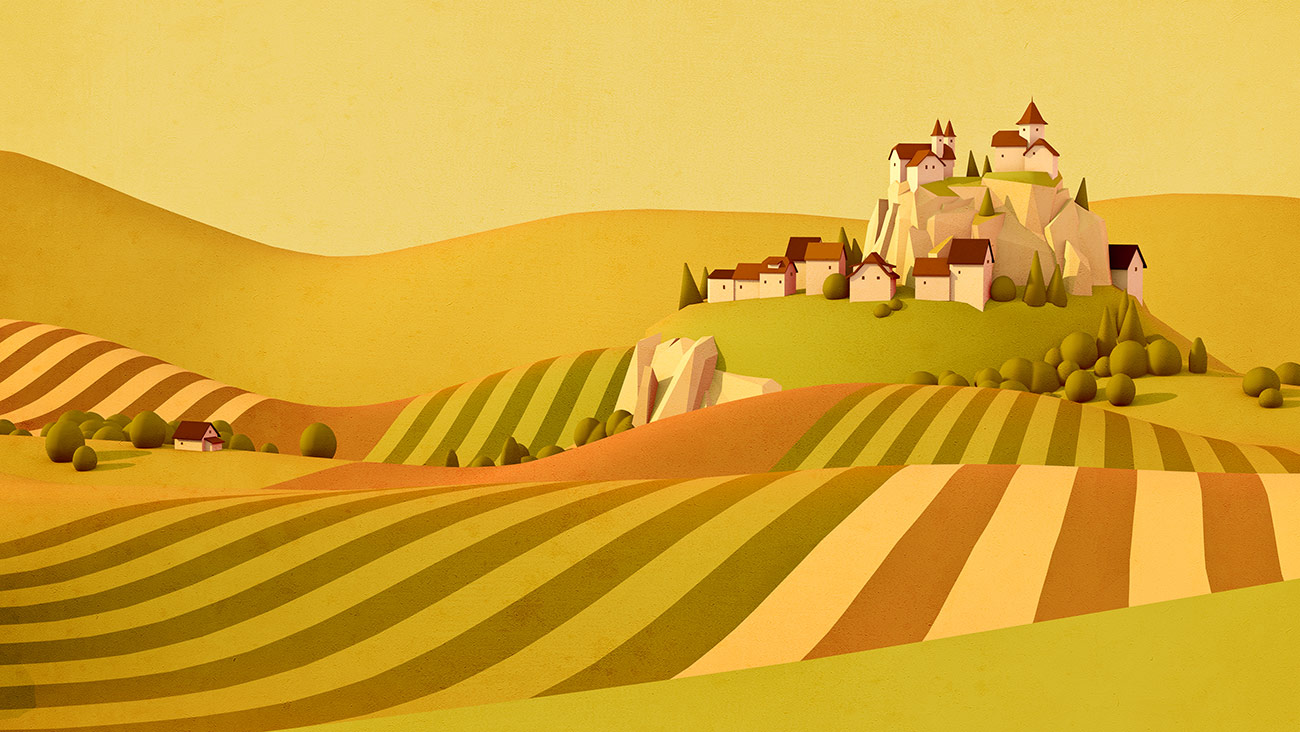 This work called "La Cité des Crêtes" is the one that initially caught my eye: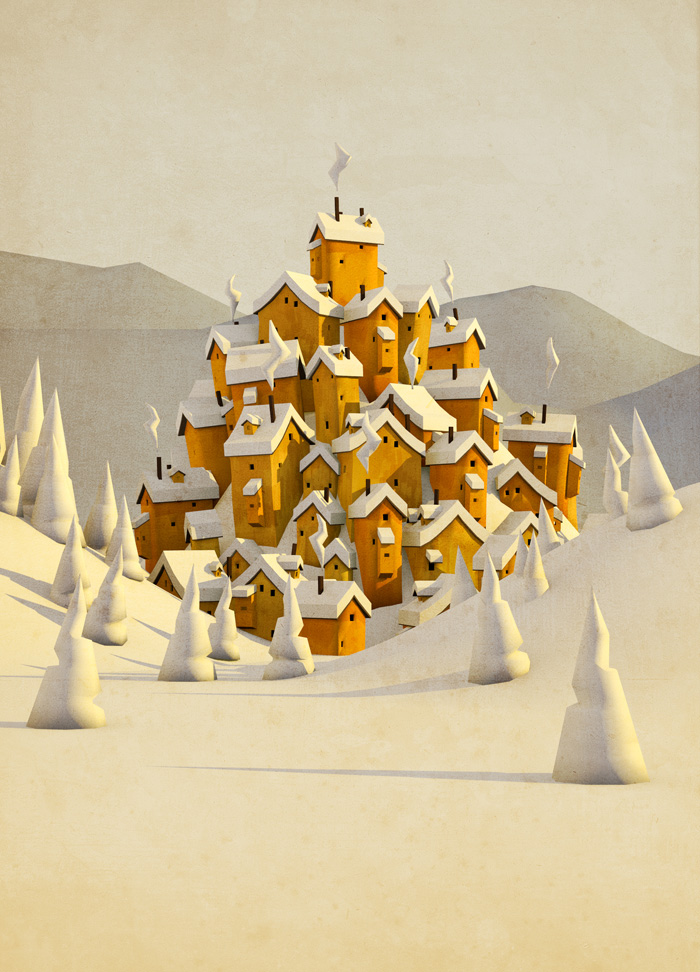 It also works quite nicely when digitally printed: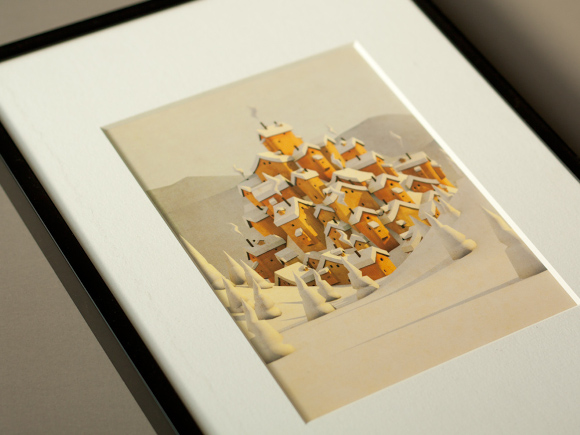 Here is another render called "Le Hameau du Lac". Pierre-Abraham says that this village was inspired by "Le Pont" in Switzerland. He kept the main concept of the landscape: a village at the lake and the moutains and forest you must cross to discover it.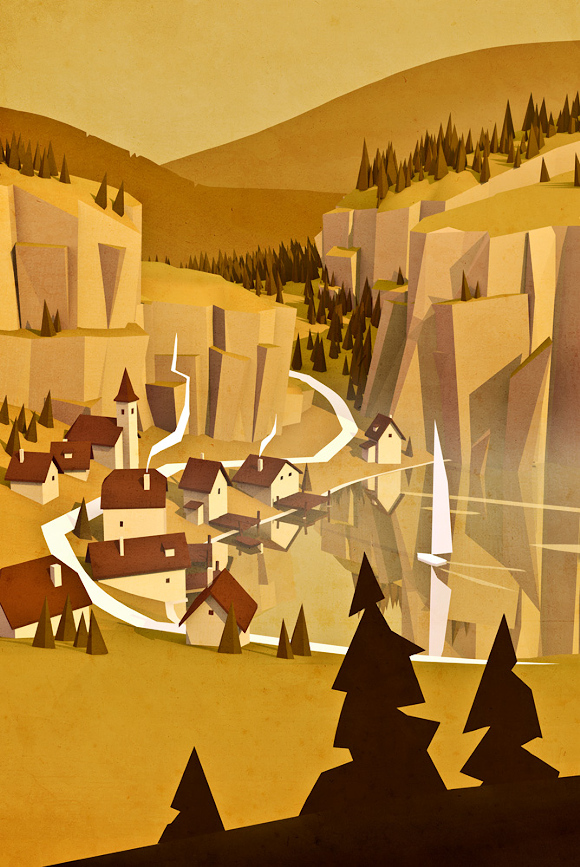 His minimalistic approach works quite well even for web design. Here is another landscape he created for tipis.ch.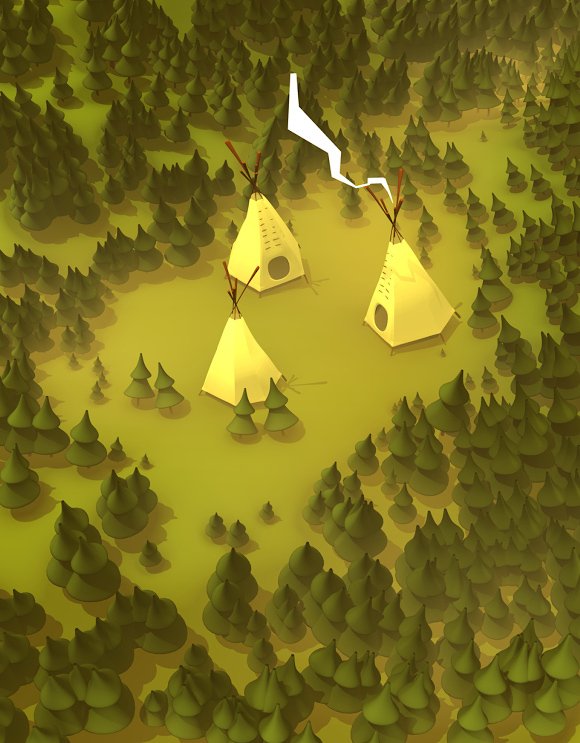 It's also quite difficult not to mention that Pierre-Abraham made commissioned work for clients including Sony, Nikon, Tissot, Zimmer, Atracsys and others.
You can find more renders and paintings by Pierre-Abraham in his online portfolio. I wholeheartedly recommend having a look at his awesome low-poly characters created with Blender.