Pitchi Poy moves to Blender, releases Baldy Heights animation teaser
This interview was originally posted by me in Hebrew at blender.org.il. I spoke to Gilad Rosenau, animation studio manager at Pitchi Poy, an Israel animation studio that recently switched to Linux and Blender.
Even though the studio's largest Blender-powered project is still in the works, they already did some commercial work with free software. So you can safely call this a success story.
Please tell us about yourself and the studio you manage
My name is Gilad Rosenau, 39 years old, married with 3 children. I've been working at Pitchi Poy animation productions for over 12 years. Mainly I do my best to manage the studio and work as the executive producer, which means I maintain projects even before they are born. I initiate them, rise the relevant funding and produce them to get the best production quality and keep the studio running.
TV commercial by Pitchi Poy made with Blender
Pitchi Poy exists for about 25 years and produces animations with a wide range of techniques — classic, cut-out and digital. We have been known for our total technique mixing abilities. We are "the last of the Mohicans" in the "holy land" to still produce classic animation on paper.
Apart from that, I teach production managing.
What projects are in the pipeline at the moment?
We are working on several projects, but the biggest and the most important one to us is our first feature film anmation, "Baldy Heights", based on a children book and play. It took us a long time to find the relevant funding and we're on the go.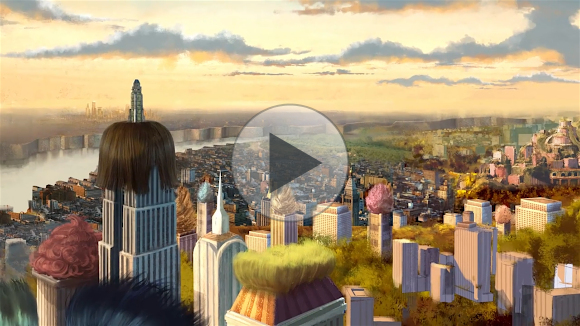 "Baldy Heights" teaser, opens in a new window
We're on the verge of the pre-production in which we finish all the creative and production concepts — character design, layouts, storyboard and a pilot sequence out of the film.
It would be nice to have some 30% more budget, but even so we are pretty happy.
Why did you decide to move to open source software and how did it affect your business model?
My prime incentive was from an economical point of view. It is hard enough to produce an animation feature film especially with an humble budget.
Later I found a great interest in all the philosophical part of this topic – ideally allowing us as the producers to invest all the major funding into the animation itself and less on software and hardware. Awesome!
What pros and cons did you find through this change?
As for pros, the [Blender] software gets better and is improved on almost daily basis. Developers and users have a great passion to help and solve problems even though our project is commercial and not philanthropical.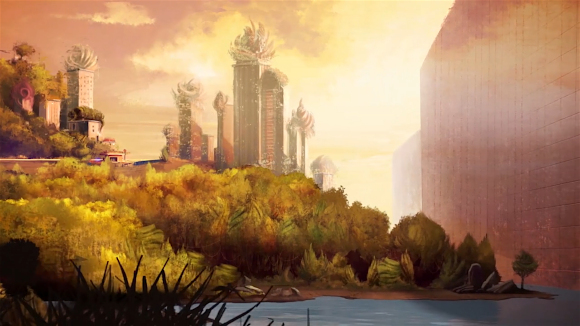 A shot from the Baldy Heights teaser
Our main OS is now Ubuntu, because we get faster results on Linux. It's well-known that Blender can deliver up to 50% better performance on Linux then on Windows.
Now, cons — as of today, there are not enough professional users who are familiar with free software, and there are some aspects that Blender isn't good enough for them yet, or we try things that have never been tried before, so we have to rely on ourselves.
What advice can you give to artists who will follow your path?
As a general advice and not specific to open source – patience, and most importantly — be like a roly-poly toy — always get up after falling down.
People at Pitchi Poy studio will be glad to have some help in the Python and scripting department. For all questions Gilad is available at gilad [at] pitchipoy [dot] tv.
The interview was originally published in Hebrew at blender.org.il. Thank you, Sergey!