Scribus / desktop publishing

Reviews

/

Publishing
Scribus 1.5.6 and beyond
by Alexandre Prokoudine
New unstable version of Scribus is available with several interesting improvements such as PDF-based printing, PDF 1.6 compatibility with OpenType fonts embedding, and more changes.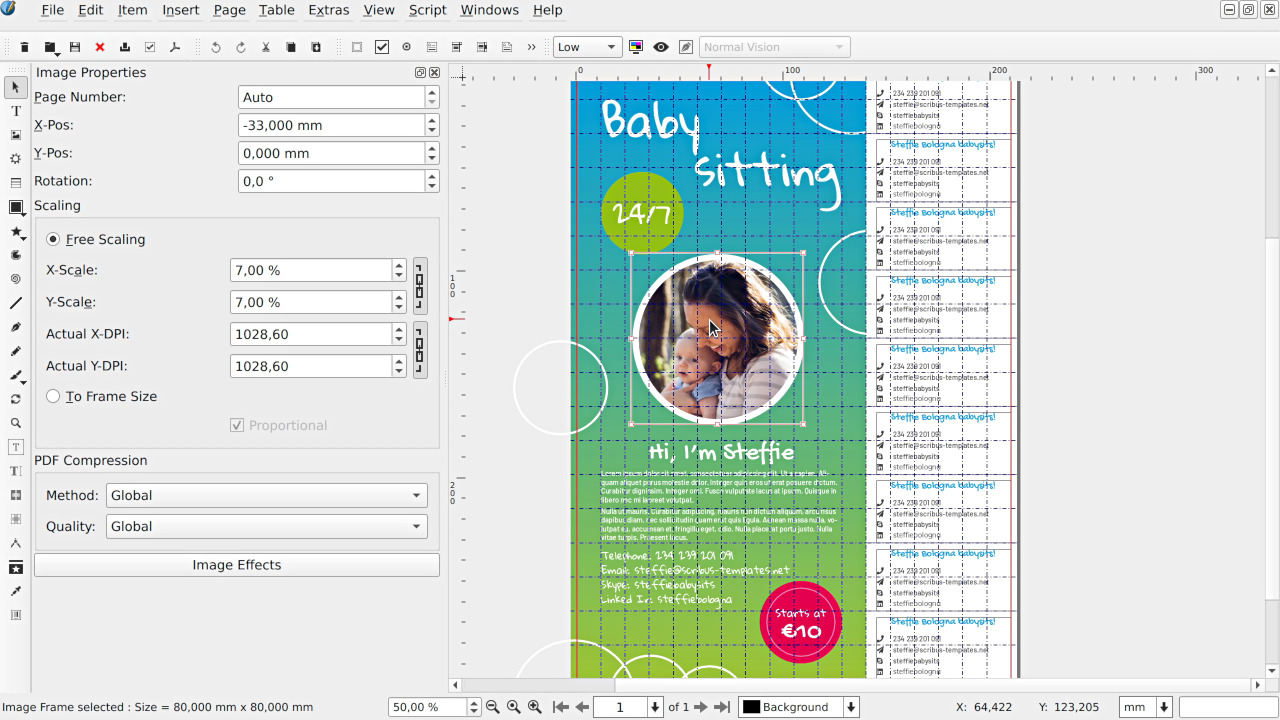 New unstable version of Scribus is available with several interesting improvements such as PDF-based printing, PDF 1.6 compatibility with OpenType fonts embedding, and more changes.
This is originally avialable as a video, edited script goes below.
Scribus developers started introducing PDF-based printing support and intend to eventually phase out PostScript-based printing. The two places where you can find this new option are the printing dialog itself and then, of course, the print preview dialog. The Windows version doesn't have it yet though.
This version of Scribus also comes with support for PDF 1.6. This revision of the standard is really not a new one, it was out back in 2004.
There are multiple nice improvements over PDF 1.5 (the latest supported version of PDF prior to this version) like an extension of the DeviceN mechanism for defining spot colors, or advanced encryption system, or being able to use PDF files as a container for embedding all sorts of data like 3D models.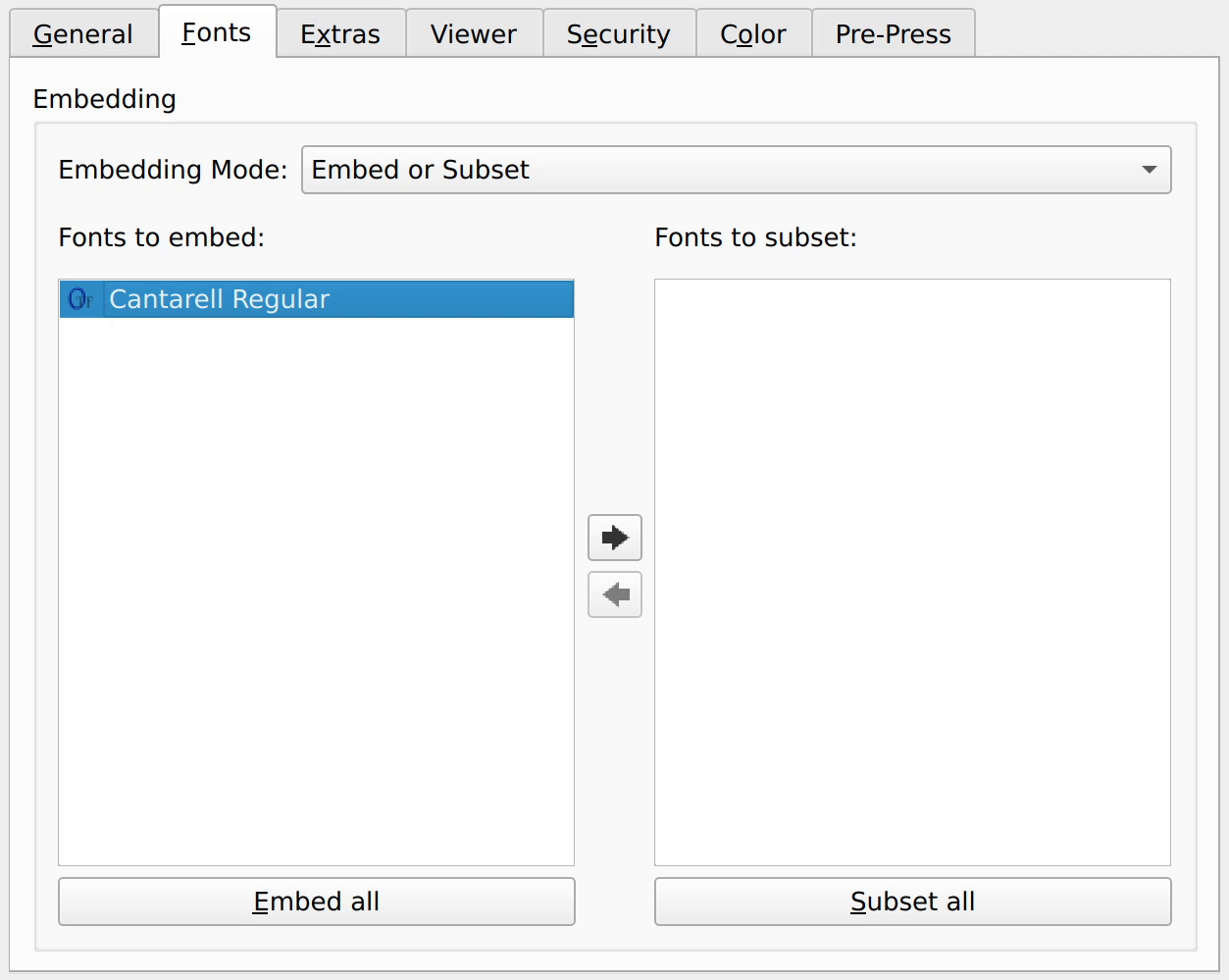 But the real change you are going to see in Scribus right now is the embedding of OpenType fonts without converting them to TrueType or Type1 fonts.
Now when you select a frame, this dock will show frame-specific controls. If it's a text frame, you will see text properties. If it's an image frame, you will get image properties and so on.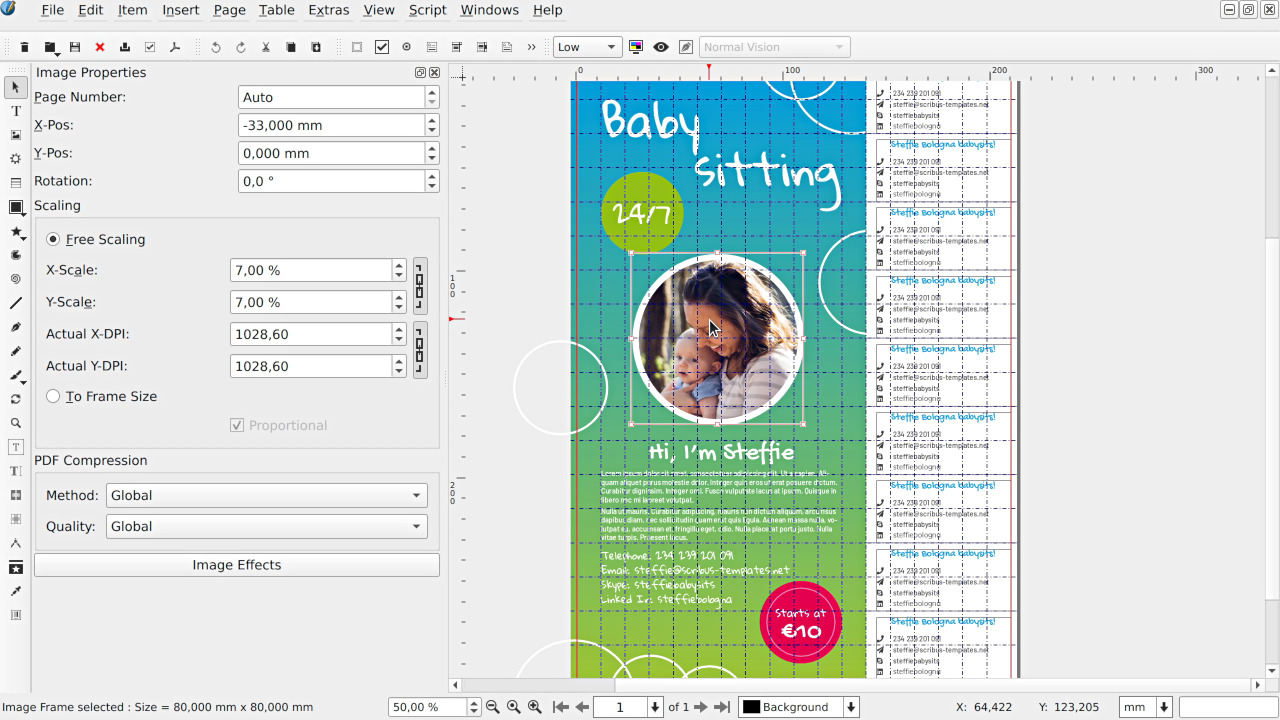 The layout of the controls is pretty much the same as back when they were part of the Properties dock. So it's really wide and obviously needs further redesign.
Selection of objects on the canvas has been improved in two ways. First, you get Ctrl+Click to select items below guides. And then you can Alt+Ctrl+Click to cycle through the items in a group.
PDF, Adobe's IDML, Quark's XTG, and Krita's KRA importers have all receieved minor improvements. One more thing that you will probably appreciate is a newly added Markdown importer.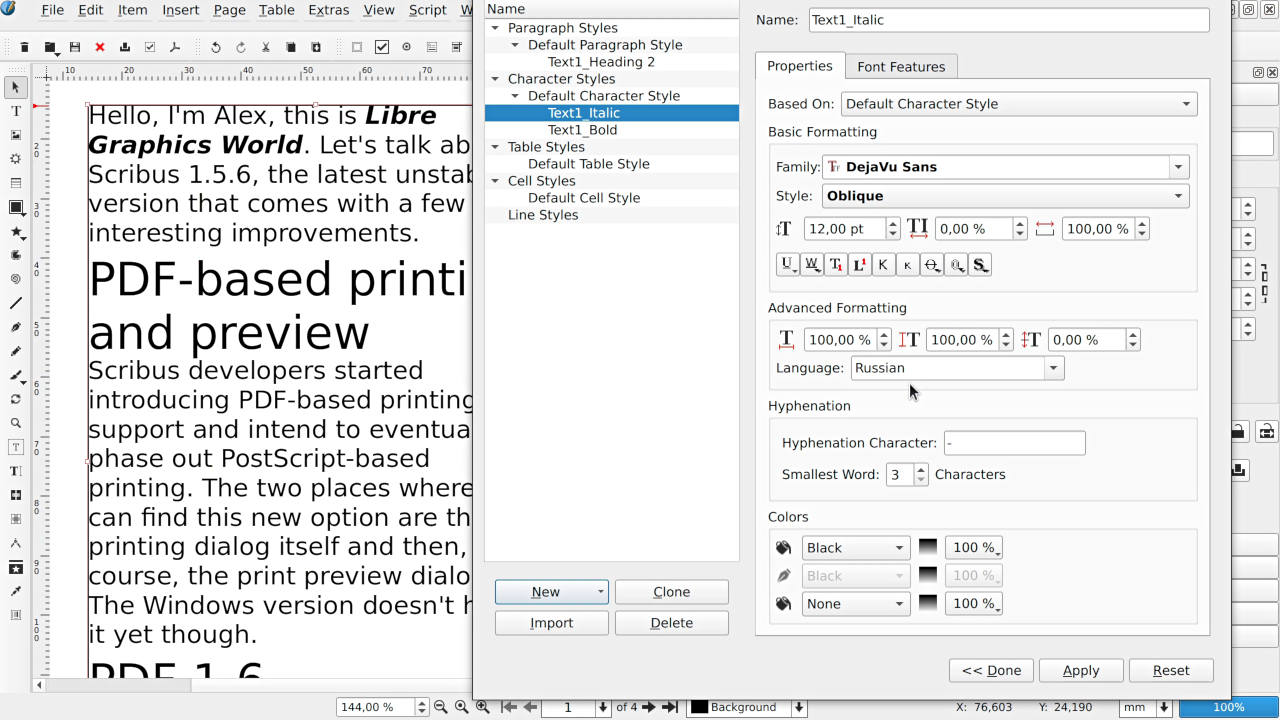 It is really simplistic, requires manual editing of character and paragraph styles, and supports only basic markup. So no tables or images. But if that's sufficient, and Markdown is something you already use, this could be helpful.
The new version also comes with better support for dark user interface themes, and you can now switch between icon sets without having to restart the application.
The team is still targeting to make 1.6 the official stable release. The overall amount of changes in the 1.5 series as compared to what you get in 1.4 is just massive. Here are just a few of them:
Qt 5 port and HiPDI support
Complex scripts support (Arabic, Hebrew, Chinese, Hindi etc.)
Real table frames
Orphans and widows control
Footnotes and end-notes, text variables, cross references
Lots of new importing options including IDML, XTG, PUB, DOCX, XAR
CIE Lab* and CIE LCH color models support
But it does feel like Scribus has been falling off the face of the Earth in the past few years.
The 1.5 series has been in the works for a very long time. They made 1.5.0 release available in May 2015, but I demoed some of its new features like the Picture Browser as far back as 2009 at an exhibition here in Moscow.
If you look at source code changes, the people working on the project are pretty much the same people who have been active with Scribus for the past 15 years: Craig Bradney, Jean Ghali, Alessandro Rimoldi. But the project's founder Franz Schmid left for family reasons in 2016, and there are no new people to make up for that departure.
I think part of the reason is that, lately, the publishing industry is not at its best. Unless, of course we are talking about organized crime we know as textbooks publishing. And when an industry is not doing well, there's less interest in making software for it.
And then again desktop publishing is just not as fancy as, let's say, 3D and visual effects. So there's less interest from computer science students. Scribus did participate at Google Summer of Code in the past. In fact, new table frames in the 1.5 series are one of the results. But it's been a while since Scribus last participated, and none of the past students sticked with the project.
I know I'm probably making it sound a little depressing here, that is really not my intention. I've been following Scribus since 2002 when I landed my first and, by now, probably my last fulltime job in the publishing industry. I do have a special place for the project in my cold, cold heart. I'm just worried.
Even with money flowing out of advertising on paper and right into online advertising, Scribus continues to be an indispensable tool for desktop publishing when you can't go for a proprietary solution. I would very much love to see the project find a way to get new people in.
For now, let's hope that Scribus 1.6 is not too far away from now.