Musopen aims to liberate Chopin's music, goes for Kickstarter
Aaron Dunn started a new Kickstarter campaign to fund the recording of Frédéric Chopin's music and make it available under Creative Commons Zero license (public domain).
Technically speaking the outcome is 1080p video and 24 bit 192kHz audio (FLAC, MP3, M4a) of ca. 245 pieces. That's an equivalent of 15 audio CD, if you are more comfortable with this kind of units.
Additionally backers will get a printed Listener's Companion to Chopin, and there will be an in-house developed iOS/Android app available, as well as a responsive web app.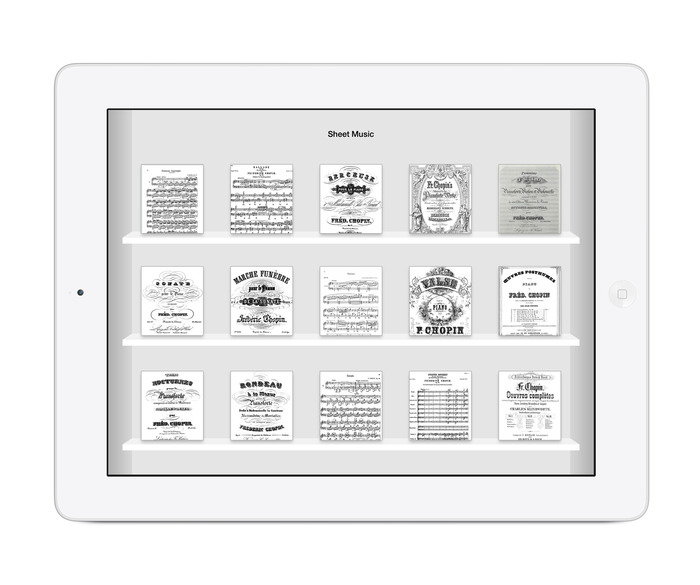 The choice for Chopin is explained as this:
Most public domain music is limited to the classical genre (1920's and before), but the goals of Musopen are not limited to one genre, so we want an artist that has broad appeal. Among the most enduringly popular composers, Chopin stands out. He also composed an amount of music which is manageable for us to record. If we had chosen Mozart, our funding goal would have to have another zero at the end.
One of the most important questions here is, of course, who is going to perform the music. Some of the pianists are: Edward Neeman, Maxim Anikushin, Ilya Friedberg, Kei Takumi, Alexander Kobrin.
What about credibility? This is team's second campaign of this kind. The first one from 2010 was 621% funded three years ago, so it's not exactly a huge surprise that 6 days into the fundraiser Musopen already got 57 grands out of the requested 75 and is moving rapidly forward.
Given that they still have 38 days to go, at this point it already makes sense looking at the stretch goals, and that's where you will find some quite interesting things.
E.g. the $90,000 stretch goal is a Musopen-hosted system for crowdfunding further recordings. We asked Aaron about that, and here is what he replied:
The idea is to be able to contribute music like this on an ongoing basis. So much is required to do a big kickstarter, we have to make it ambitious and risky to get press, so we could get the funding.

This way, all it takes is the price to record, and enough small donations to reach that amount. Nothing like this kickstarter though. Imagine it like a bulletin board where musicians offer to record X, and donors offer to pay Y.
How soon shall we get the music? Completing the deliverables from the previous campaign took exactly two years. This time Aaron expects the project to be done much sooner:
We should get all the recordings within 6—12 months. This should be much faster this time. I'm also going to release them as we get them so people wait less than before.
Interested to support the project? Visit Kickstarter to donate!