Introducing Knotter, free celtic knots design app
Now, there's some interesting activity going on. Mattia Basaglia released the first public version of Knotter, a new free editor for creating celtic knot designs.
Rough though it may seem, Knotter is already fun to use. The principle is pretty common: add some knots, connect them, edit connection lines to define the interlace pattern.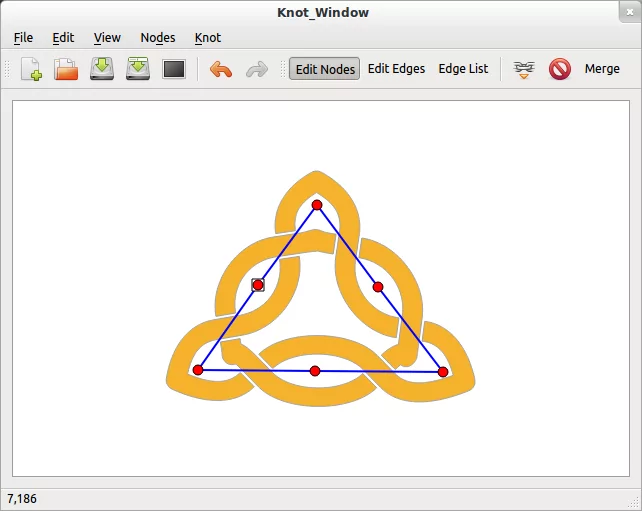 There's also a floating dialog called Action History, where you can easily scroll up and down the list of changes to undo and redo.
In the Knot Style dialog you can change various style settings to change the way your design looks, and there's a handy preview for testing your changes: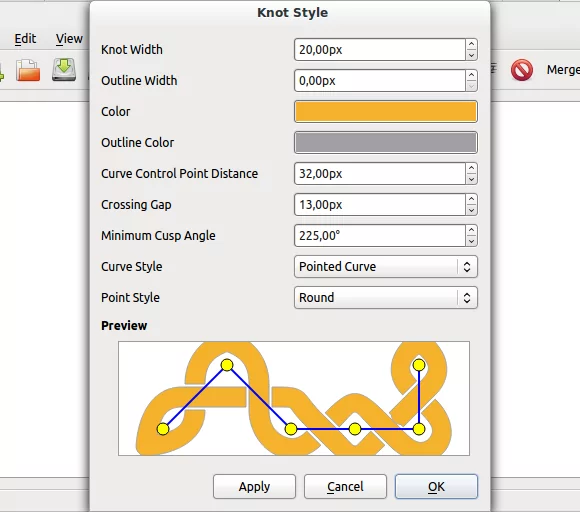 Knotter saves files to its own file format and exports SVG files which you can open with Inkscape. If you find Knotter difficult to get started with, here is the simple example used for this article's logo.
There are some slightly annoying buglets in the app: zooming doesn't work, and it isn't possible to switch off line visualization. Plus the editor will always save outline even if you specifically set its width as 0px in the Knot Style dialog.
Also, the application doesn't have an obvious multiple knots selection yet, and has no grid with snapping or constrained dragging of knots to simplify even distribution of knots. So you'd need a really keen eye and an iron hand to use Knotter. Hopefully this will be taken care of soon enough.
But there's no reason to complain. After all, it the first public release. Stuff is expected to go boing.
Right now Knotter is only available in source code. However, building it is just running two commands on Linux (qmake Knotter.pro && make), once you have the build system ready (which is few more commands away too).
If you don't feel like compiling software and don't mind waiting for someone else to do it for you, it's entirely possible to use Inkscape for this kind of design work.
Since few years Inkscape has been shipping with a Knot live path effect that does pretty much the same, except the UI and the workflow are different. Tav documented this Inkscape feature in his book, but maybe you want a more detailed article? Tell us!