Axiom Beta, open digital cinema camera, funded on IndieGoGo
Apertus team has just reached the 100K euro milestone in the crowdfunding campaign that should bring Axiom, their new open digital camera, to the masses.
Axiom is a 4K digital camera with open specs where modules can be freely added and replaced as you see fit. In that, it rather reminds the slogan of another ongoing open hardware crowdfunding campaign, by MOD, that goes: "The last music pedal you will ever need".
Should the interface between modules be finalized for years to follow, which is the very idea, it might very well be the case that Axiom is the last digital cinema camera you need to buy. It's the pluggable modules that you would have to upgrade.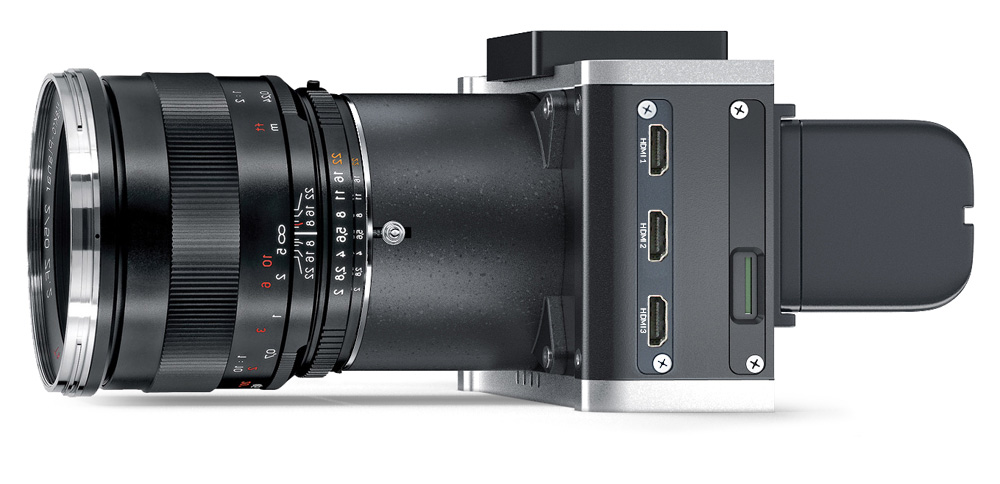 Since last year the team moved from the mixed concept/prototype stage to having a working prototype and, as a matter of fact, had a test (color graded) footage by the beginning of the campaign:
For this campaign, the team promised to deliver Axiom beta with two different image sensors: CMV12000 and KAC-12040. Sebastian Pichelhofer explains, why KAC was added:
First, we only use image sensors that have their documentation freely accessible. CMOSIS and Kodak/Truesense were the only companies willing to do that.

The KAC12040 is great, because it can be switched between global and rolling shutter, plus it's a bit cheaper than the CMV12000.

Kodak is known for their color rendering and general sensors quality, so we are eager to take a look at what the KAC12040 can do. Unfortunately it's a bit smaller than Super35 with 4/3", and so its very unpopular in the crowdfunding currently. But we hope that could change once we show images from the KAC.
Indeed, more than 50 Super35 Axiom Beta units were pledged in the first ten hours of the campaign, and most (but not all) Super35 units are sold out by now.
Axiom beta will ship with passive Canon, Nikon, and MFT mounts and a web-based software remote control. Both an active Canon EF mount and a physical remote control are the first stretch goals that you still have 3 days to fund. And given that the team raised ca. 16K euro in the last 3 days, it looks entirely doable.
The engineers managed the crowdfunding campaign in a smart way — by making news stretch over the whole period, thus keeping the media interested. Over the last few weeks they announced:
collaboration with Magic Lantern, which so far resulted in support for .raw16 files in the ML Raw Viewer and an ongoing dialog on ways to improve the dynamic range;
a 16mm version based on CMOSIS CM2000, and monochrome versions of all three (CMV2000, CMV12000, and KAC12040).
If for some reason you missed the Axiom beta campaign, you still have time to support stretch goals that look very reasonable. The modular digital cinema camera by Apertus is expected to ship to customers between April and June 2015.